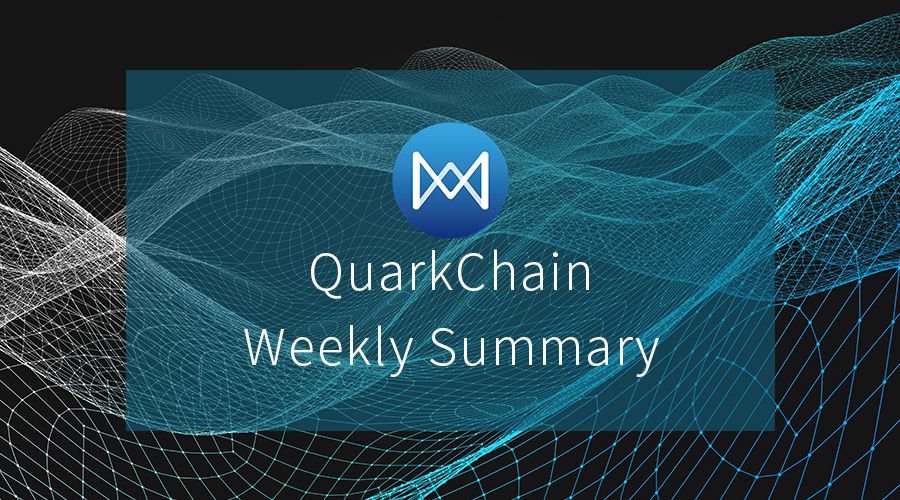 Welcome to the first QuarkChain weekly report (published April 30, 2018). To keep the community updated, we summarize our latest progress and activities of the QuarkChain project here.
1. Development progress
1) Testnet
 Our first testnet, Testnet 0.1, has been released in Q1 2018 with 2000+ TPS (transactions per second). Many evaluation agencies and investors have already played/tested this testnet with positive feedback. We expect to release the public testing network, Testnet 1.0 in June. At the same time, we will open the source files in GitHub. Currently we are selecting 100 volunteers from all over the world to test it. There are only a few openings left. Whoever is interested in this activity, please send an email to [email protected] (More detailed info. can be found from our website.)
2)  Cluster 1.0
2.1)  Each cluster in Testnet 1.0 adopts an architecture similar to the Google File System. It has one master node and several slave nodes. The master node is responsible for communications with other clusters, managing data from/to the rootchain, and coordinating all slave nodes. Each slave node handles one or more shards' transactions. 
2.2)  The major portion of codes for data structure and state transition of a slave node have been implemented. In detail, the consensus algorithm of the rootchain-first POW and sending and receiving mechanisms of cross-shard transactions have been realized in our system. 
2.3) The asynchronous Remote Procedure Call (RPC) framework for Cluster 1.0 has been built. With this framework, some technical functions can be supported:a) Each shard can communicate with the corresponding shard in another cluster. b) Each slave node can interact with other slaves in the same cluster, which is the basis for cross-shard transactions. c) Slave nodes can communicate with the master node of its own cluster so that the state consistency within a cluster can be guaranteed.
2. Marketing and Community
1) Telegram and Twitter  
By the end of April, there are more than 28,000 members in QuarkChain's community on Telegram without any airdrop. The number of members has been dramatically increased from 1,000 to 28,000 in only two weeks. We also have more than 6,000 followers on Twitter, too. QuarkChain team is very grateful to the community for their substantial support.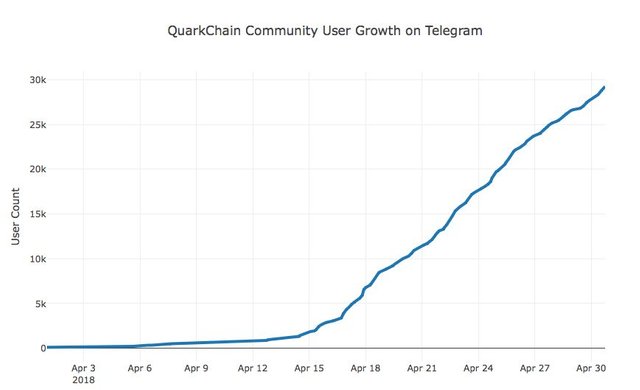 2) Wechat Official Account
This week, we also developed an official account on WeChat. The latest article published to WeChat account is Chinese translation of the in-depth evaluation of our code by a third-party, Cryptobriefing. Appreciation goes to Andre Cronje for this deep and thorough review. 
3) Weekly Q&A
On April 28, we held a Q&A session for the first time through Telegram channels (both English and Chinese) and WeChat groups. Community members and the QuarkChain team had pleasant on-line interactions. This event was very successful.  Since scientists and core developers have been busy in developing the public test network these days, they do not have plenty of time to interact with community in Telegram and WeChat groups. During this weekly Q&A session, the team can communicate with the community members in a timely and more interactive manner.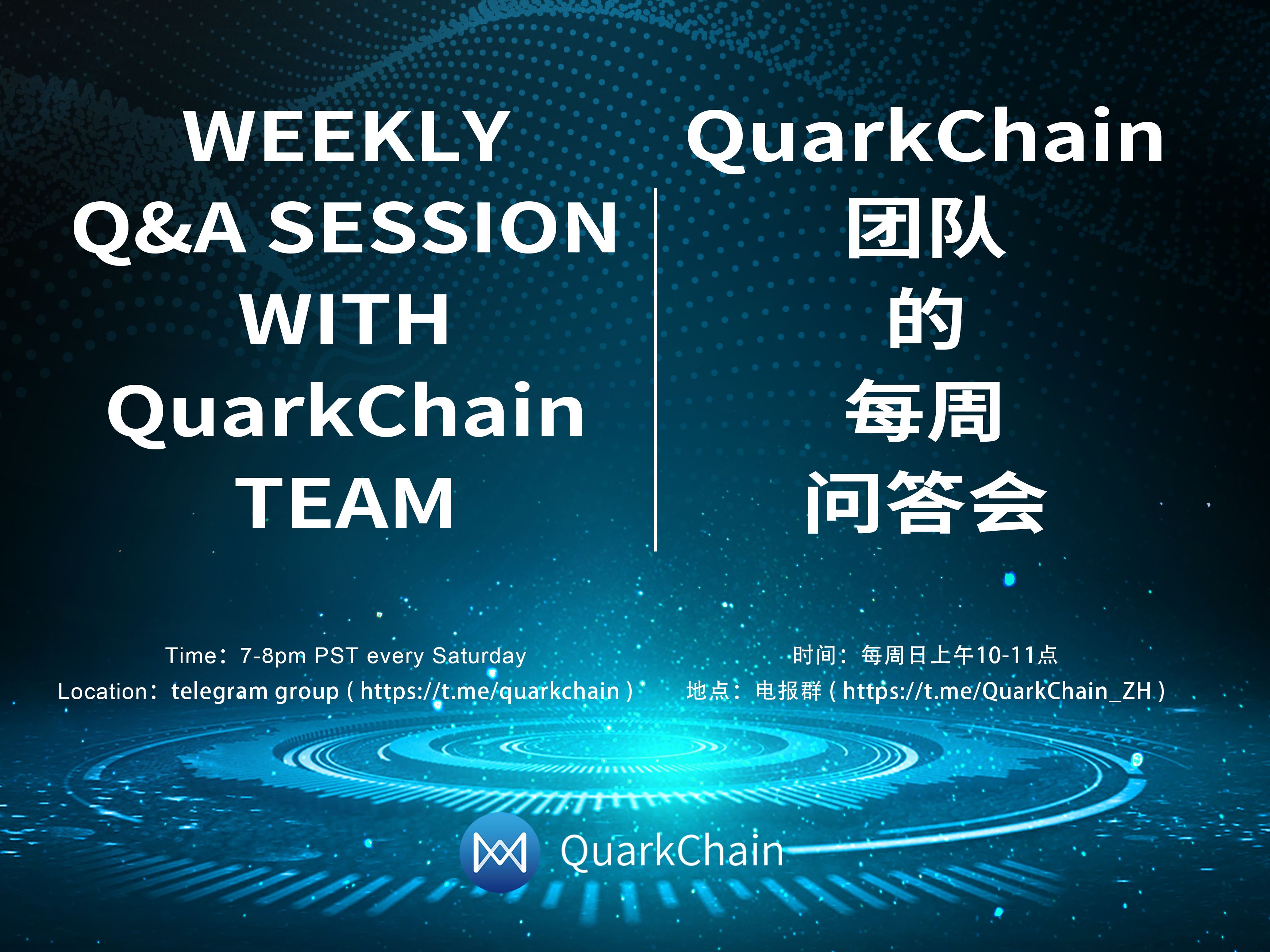 4) Rankings
The team is so glad to see that  the ranks of QuarkChain have been continuously improving in the global ranking lists. The most significant rating site, Icodrops, has upgraded our rating to "very high". All the ratings come from authoritative third-parties.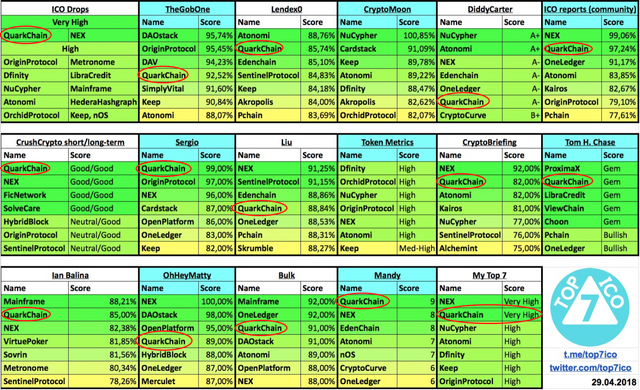 5) Invited Speech on GMIC Beijing Conference
On April 27th, Prof. Yaodong Yang, a vital member of the QuarkChain team, was invited to attend the GMIC conference Blockchain session and delivered a speech titled "Realize VISA level transaction capabilities via sharding" which was well received by the audience. The conference invited many top scientists in the artificial intelligence field and entrepreneurs from the mobile internet.
*GMIC = Global Mobile Internet Conference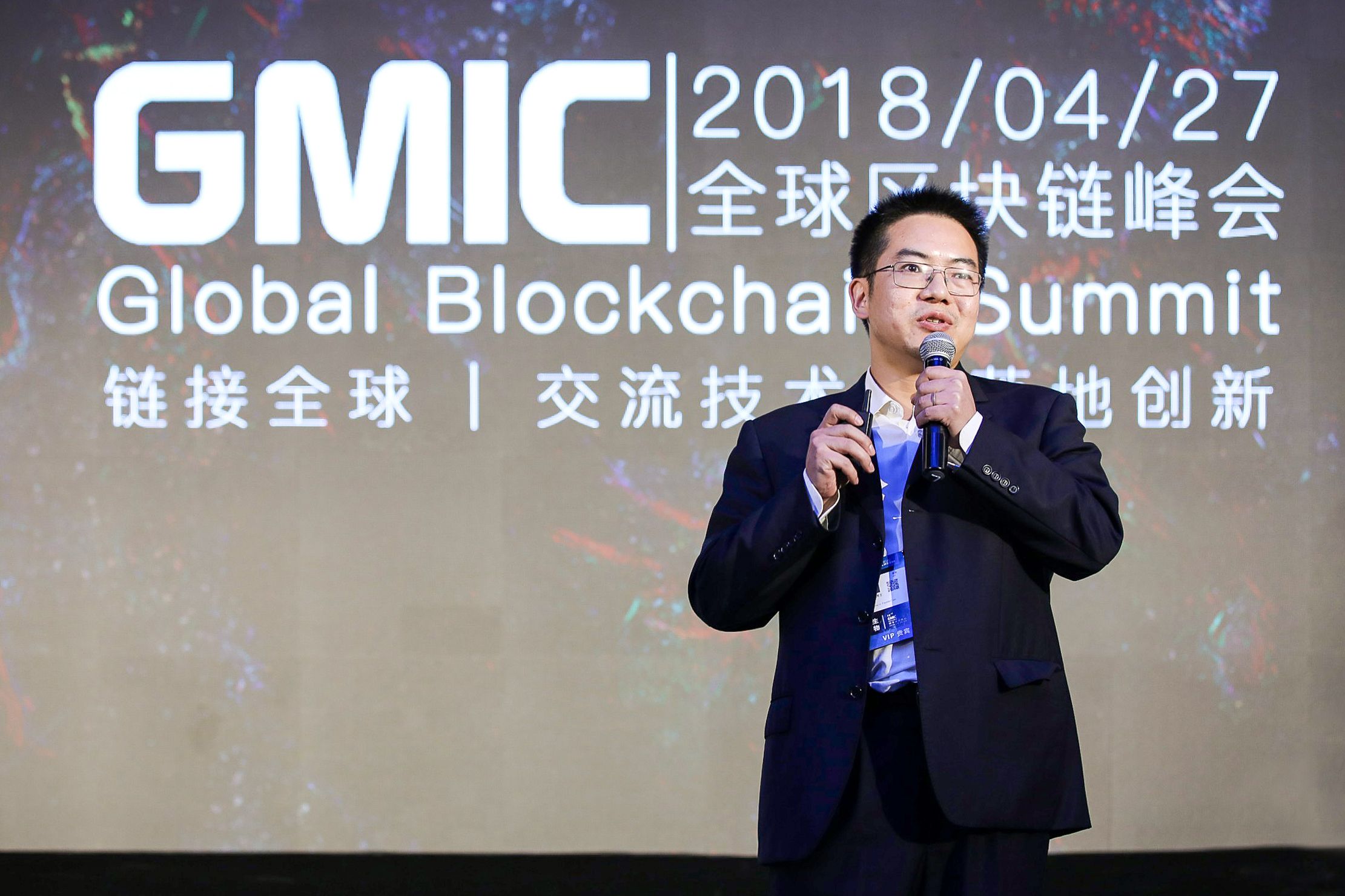 3. Partnership
1) SegmentFault
SegmentFault (www.sf.gg) is a leading developer community in China. It provides a pure, high-quality technical communication platform for more than 10 million programming enthusiasts. QuarkChain and Segmentfault have reached a strategic cooperation agreement and plan to launch a series of activities including a hackathon, online development resource sharing to build a blockchain developer community.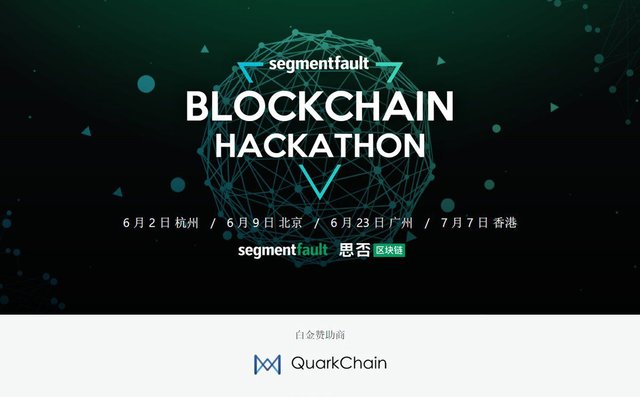 2) Morpheus Labs
Morpheus Labs is a blockchain technology team headquartered in Singapore that aims to provide a convenient DApp development solution. We exchanged ideas with representatives of Morpheus Labs, built up a partnership, and held a meetup in Xi'an jointly.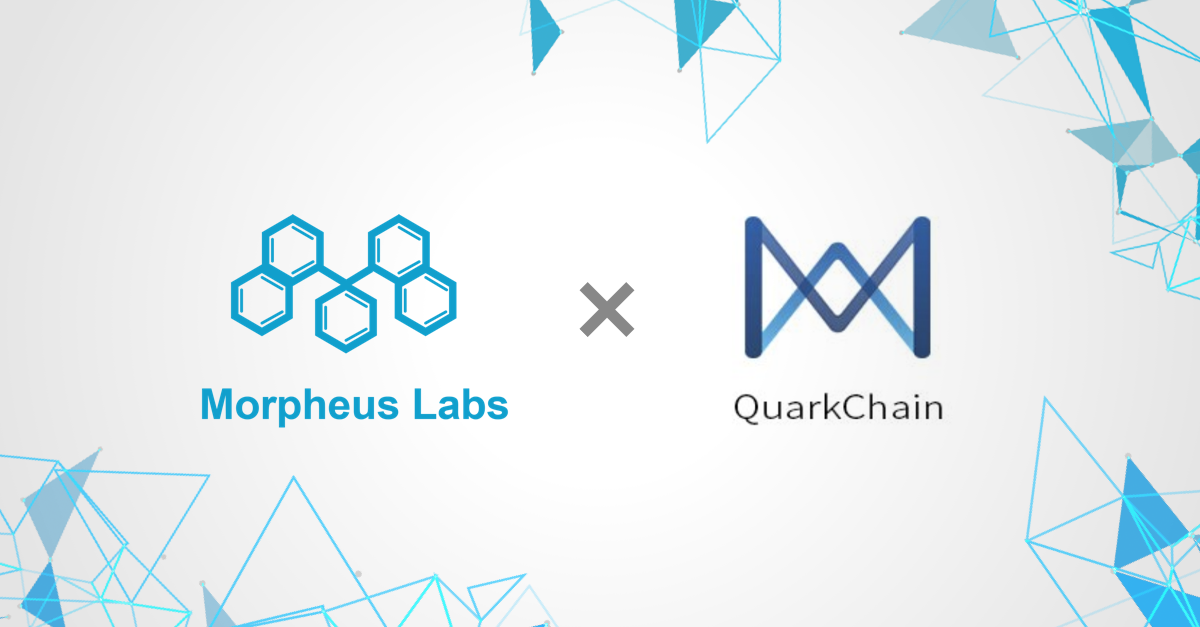 Thanks for reading the first QuarkChain project weekly report. QuarkChain Team appreciates the community's continuous support and will keep you posted.