QuarkChain Development Prospects
Progressive technologies are in the first place in the modern world. The prospects and the expediency of using blockchains have already been appreciated by millions of users. However, the requirements for the security are constantly rising. The Chinese developers aim not only to refine the existing data, but also take a quality step forward.
Account Management Features
As the number of blockchains in all parts of the world is rising, there is a necessity in saving and protecting private keys from an unauthorized access. Due to the Chinese developers' efforts, now it is so easy and predictable to do this. Now the account management is much simpler. It is enough to have two user accounts, primary and secondary.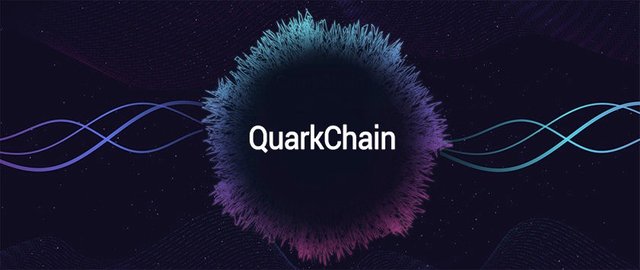 They let easily and smoothly manage them from anywhere in the world. The primary account is necessary for the main chain. As for the secondary one, it is necessary for other addresses.
The smart wallet should be noted separately. With it, funds are collected from all existing addresses and tokens are redirected to the main wallet. If the sum that exceeds one specified in the smart contract is withdrawn, the smart wallet will refund the margin transferring it to the main user's account.
The use of tokens as a main unit is a thoughtful and progressive solution for those who want to enjoy safe transactions and not to worry about their data security.
Comprehensive Project Development
Now, the developers pay special attention to an opportunity to create apps on the progressive platforms. In the modern world, it is quite important, as the mobile traffic has already exceeded the stationary one and it will only rise in the near future. For the users to take active part in creating and developing apps, the incentive program was created, so person's efforts will not be unnoticed.
Now, the project developers pay special attention to the marketing. Taking into account the fact that one of the main project goals is the security, it is no wonder that the developers are very active in Telegram. The competition for vacant posts has been already announced.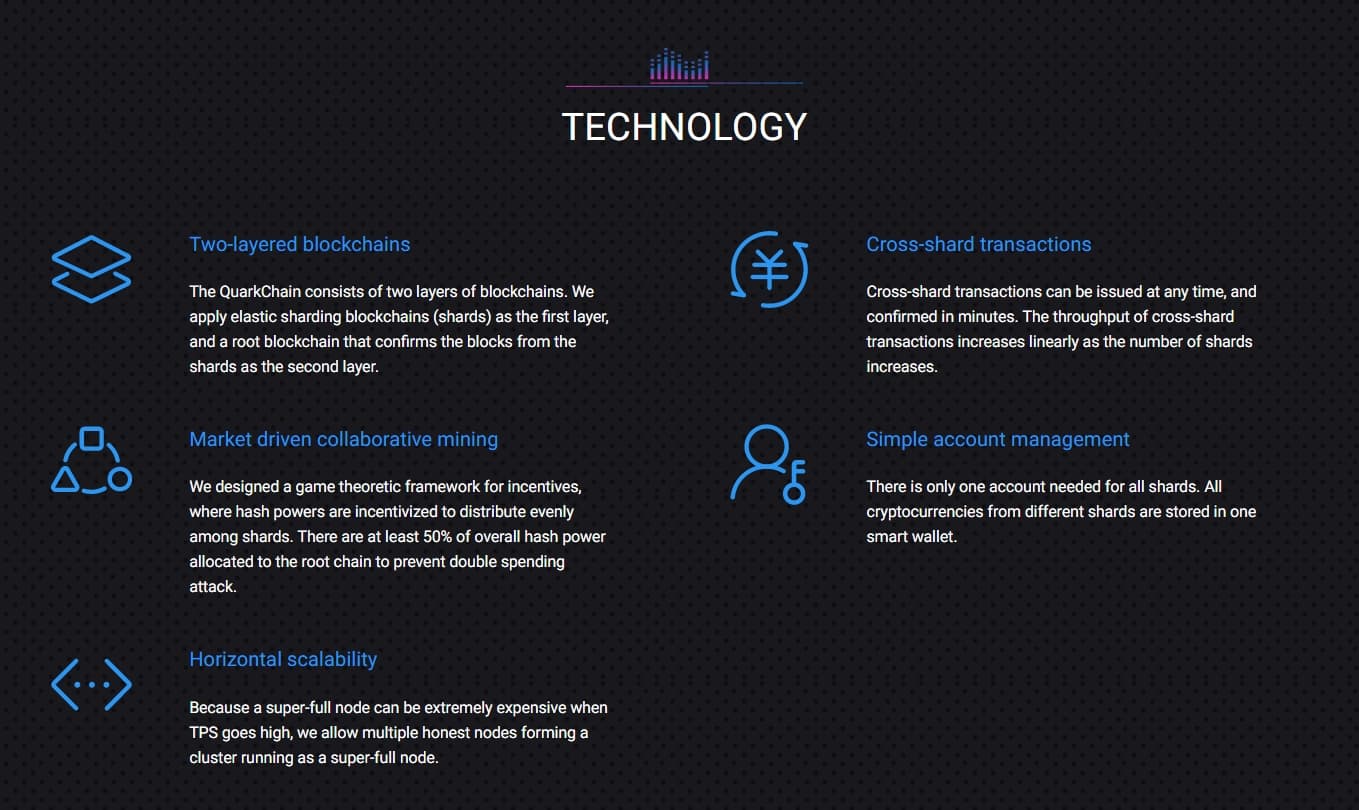 Money transactions will be executed in tokens, which will let ensure safe and secure data and their simple conversion.
Further Development of the Project
The technology is described quite clear in the whitepaper, which will let attract new users. The main thing the developers focus on is cross-sharding. This unique opportunity lets QuarkChain stand out from its rivals advantageously. Now it cooperates with the largest companies that are ready to support the project and interested in developing and implementing the progressive blockchain version, which will let us make more transactions.
It is obvious that now the world sees a great need in increasing rates and the speed of making transactions. In the 21st century, such requirements are rising from year to year, so the implementation of the blockchain has become a real revolution that let have a fresh approach to the transaction execution.
QuarkChain is headed by Chinese developers who create a unique product that fully conforms all market requirements. Under modern conditions, the need for increasing the number of executed transactions is obvious, as the globalization binds people from different parts of the world. The cooperation with professionals is a chance to enter the new level and evaluate all provided advantages on your own. Technologies do not stand still, so it is always important to follow relevant novelties, which will significantly improve the business performance.
Some advantages of the cooperation with professionals:
• individual approach to each client;
• opportunity to execute fast and secure transactions;
• simple process management.
Already in the near future, we can evaluate all advantages provided by specialists. It is easy to join the progressive project, so just get to the official website and follow the rapid development online.
QuarkChain AI Links
🌐 Website: https://www.quarkchain.io/
💡 Whitepaper: https://www.quarkchain.io/QUARK%20CHAIN%20Public%20Version%200.3.4.pdf
💻 Telegram: https://t.me/quarkchain (EN)
Announcement Chanel: https://t.me/QuarkChain_News
My contacts
🌐Bountyhive username: lavara
🌐bitcointalk https://bitcointalk.org/index.php?action=profile;u=1043162
🌐Twitter https://twitter.com/latanyk1
🌐Facebook https://www.facebook.com/vasiliy.latanyk