QTUM have just released their web wallet and it looks great!
After releasing a tweet only minutes ago, everyone in the QTUM community will be delighted with the news and we can except the price to be positively effected by the news.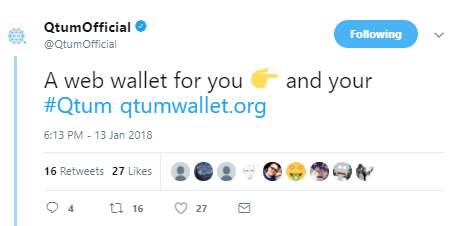 At first glance the UI looks really clean and easy to understand. I cant wait to explore this great feature that's just been added to the QTUM ecosystem!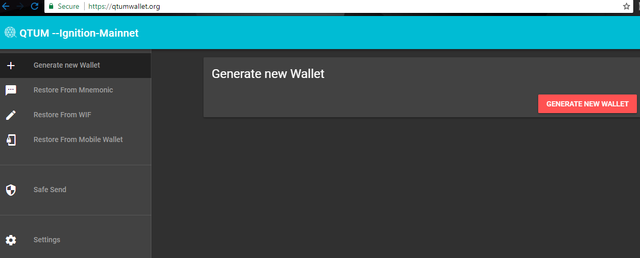 More details to come soon!
Lets see how the news affects the price over the next few weeks. There may be a lot of price action over the next 24 hours as the news breaks.
Thanks for reading!