🎧i am starting a podcast (instead of a zine) for quixotic flux and it's very exciting!🎧
hello world,
there's been a lot of talk about a quixotic flux MAGAZINE in the last 3 months. all around raleigh, some friends and i were meeting up with artists and musicians and talking shop about the idea of launching this zine thing that would represent all the culture of raleigh and be a platform for self-expression of the community.
it is a cool idea, but i'm going in a different direction.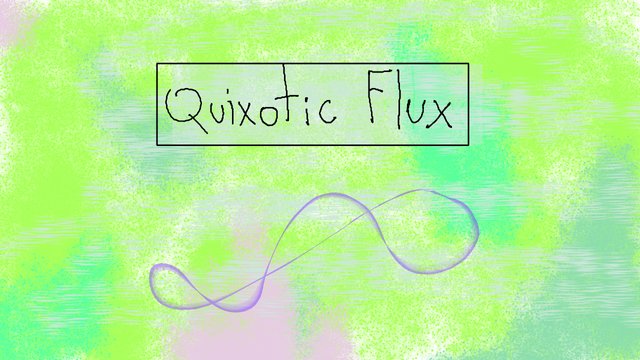 magazine vs podcast
starting a magazine of any kind in the year 2019 is a dangerous proposition. you are 100% assured to never make any money, looking at how even the biggest zines and newspapers are completely falling apart. as of 2017, there were 28 straight years of declines in physical newspaper revenues for example. RIP physical publications
meanwhile random people in their basements are making 6 figures by talking about star wars and other ridiculously niche things, in the form of podcasts.
what is the quixotic flux podcast?
the quixotic flux podcast is about how to be healthy, happy, and extremely creative. i think too many people associate self-destruction with creativity, like you have to be a rock star and live this crazy life and have it all happen before 25 years old.
that stuff is insane. we can make our best art later in life, taking the time to live and learn and grow for decades.
this podcast is about creativity for the long-term, how to be a great artist working on projects that could span years or decades. how to make art on your own terms and for the right reasons.
how things will change in the next 50 years
i think the next 50 years will see a lot more older people breaking into the mainstream of culture -- more 40 year old musicians dropping big albums or 52 year old philosophers getting a first best-selling book or whatever. the idea of young people being the most marketable is dying fast -- within my lifetime, senior citizens will be tech-savvy.
the youth don't drive all the culture, they drive the youth culture. it's easy to be blind to all the music, art, food, and other culture that is popular to mostly 30+ year olds. there's a universe of culture you just don't notice when you are a teenager... and in that culture, everybody looks older.
what i'm trying to say is that the big dreams of life shouldn't die by 30. i feel more empowered and motivated than ever to make incredible art and become a popular, influential artist, as has always been my dream. i'm 28 years old now and just barely starting to get started.
i want to help more people feel this way -- like life is beginning, not like we're in a race to succeed before the clock runs out and we reach some kind of middle age purgatory.
interview focus, longform
this podcast will focus on longform interviews (~2 hours) with people who i believe do creativity the right way. people who are building projects for the long-term, that are good for their communities, and pursuing happiness and well-being in the process. it's going to capture people today who i believe could be world famous, top-selling, highly acclaimed type folks in the next 10-20 years.
i have started scheduling interviews, and hopefully will be able to announce a release date in a few months.
i can't wait to share this with you! stay tuned....