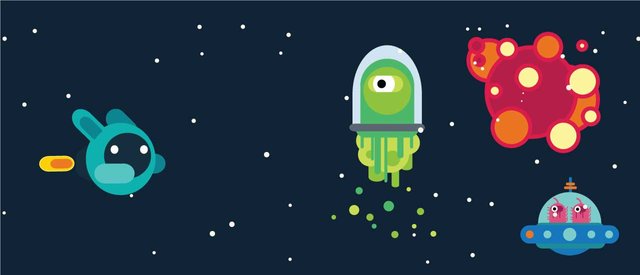 Finally, Galactic Safari is on Game Distribution… It wasn't complicated but there are a lot of details to take care of before being activated on this distribution system.
I've had some help by contacting the info@ email and the main problem was when I was calling the « pre-roll ad ». It needs to be called when the player hit the PLAY button. The game also needs a « mid game ad call » that triggered by Game Distribution every 3 min.
I've set the « mid game ad call » on the SCORE layout. This way, the ads won't start in the middle of a game, but every time the player gets to the SCORE layout when the timer has 3 minutes or more.
Now that I know how to set this, I'm going to aim at getting Galactic Safari to the Android and the Apple store. I've already launched some apps on the Android store but it's been a while and I'll need to learn it again… I'm planning on doing this in the next 2 weeks.
Got more good reviews on Newgrounds but the traffic has slowed down: https://www.newgrounds.com/portal/view/717757
Today I'm going to focus on finishing my next game : YOU GOTTA TEXT LOVE
It's a bit off my path on developing hyper casual games (like Galactic Safari) but I've promised myself to finish coding every game that I start… Otherwise it's too easy to go from an unfinished game to another, thinking new ideas are better!!!