The cryptomarket have been in a slump since Q1 mid-April. This was brought about by the falling value of Bitcoin. It has brought shockwaves throughout the crypto markets which lowered the value and prices of altcoins. But one token took the dive and right now it's starting to regain its momentum. I'm talking about Qash. Let's have a quick overview of Qash and the platform LIQUID.

If we look at the chart(courtesy of coinmarketcap), We would see how Qash is doing in the Crypto market. So for starters, let learn more about Qash. QASH token is a multi-faceted token which is the main currency of the most anticipated crypto exchange of the crypto world, LIQUID PLATFORM. When I say multi-faceted, this means that it can be used as a universal token for QRYPTOS, QUOINEX, and LIQUID. Another feature of Qash is a utility token for all transaction within the LIQUID PLATFORM and a tradeable token. LIQUID was created by the same company that brought us the exchange platforms: QRYPTOS and QUOINEX. LIQUID was the brainchild of QUOINE, a company with a lot of experience in finance and financial systems and technology. They had their ICO around November 2017 which was a huge success because it was one of the most anticipated ICO of the year.
The LIQUID Platform was created to solve the biggest hurdle the crypto market has ever faced which is LIQUIDITY. LIQUIDITY is known as the free flow buying and selling of goods and services which means that you can get cash anytime and anywhere you want. If we apply it in the crypto scape, even though you have a lot of tokens to sell but there is no liquidity or volume them you get stuck with trading your tokens and sometimes it causes the value of tokens to be stagnant or go down the drain.
You might be asking me why QASH will lead the altcoin market. Well, I can give you 5 good reasons for it.
LAUNCHING OF LIQUID PLATFORM AND WORLD ORDER BOOK.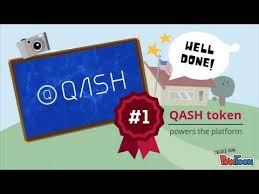 The launching of the LIQUID platform and WORLD ORDER BOOK will be a big milestone for QUOINEX and this will also be a trigger for the increase in the value of Qash. A lot of people have been anticipating the launch of the platform which QUOINE have meticulously been preparing since Q1 of 2014. This will definitely boost up the price of Qash, just like in any other ICO or platforms out there. I have noticed that one's an ICO is able to deliver/fulfill a stage or part of their roadmap, that will boost the value and demand for their tokens. In my own opinion, the increase in value is more likely caused by a promised that have been fulfilled by the Platform or developer. If we try to imagine it, the roadmap is like a to-do checklist. In which everytime that you fulfill a task then you get a reward. Same goes for the tokens and its value.
Why is the launch of LIQUID and WORLD ORDER BOOK very important?
What excites me about the launch of the LIQUID PLATFORM is the aim of the platform to solve the major problem of liquidity. Investors and traders will try to take advantage of this solution to leverage and gain more profit once they start trading using the LIQUID PLATFORM. If we take a look and check how LIQUID works, it is composed of different tools and trading system, one of which will be launch together with the platform. I'm talking about the WORLD ORDER BOOK. The liquid has an ace up their sleeves with WORLD ORDER BOOK. What makes it unique is the option or functionality to access the order book of other exchanges around the world. This means, more flow and transactions can be done.
BITCOIN PULL AND ADAPTABILITY OF QASH.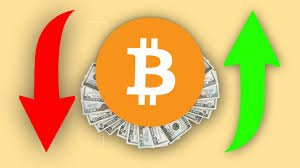 As my introduction stated, Bitcoin will play an integral role in the rise of the value of QASH. After Hitting the highest value last year of almost $20,000 around December, Bitcoin falls into a big slump which started around early February due to the regulations set by governments around cryptocurrency and a lot of other controversies. Bitcoin right now is on its BULL run and is starting to gain momentum which will also help increase not just the value of QASH but other altcoins as well. Another point that I would like to give is the adaptability of QASH. Let's be honest almost all altcoins have been affected by the big drop of Bitcoin but QASH was able to adapt to the market. From its lowest price of $.45, it slowly creeps its way up and gained its momentum reaching the price of $.82 (values are from the time this article was written).
INCREASING MARKET FOR ICO's AND ALTCOINS.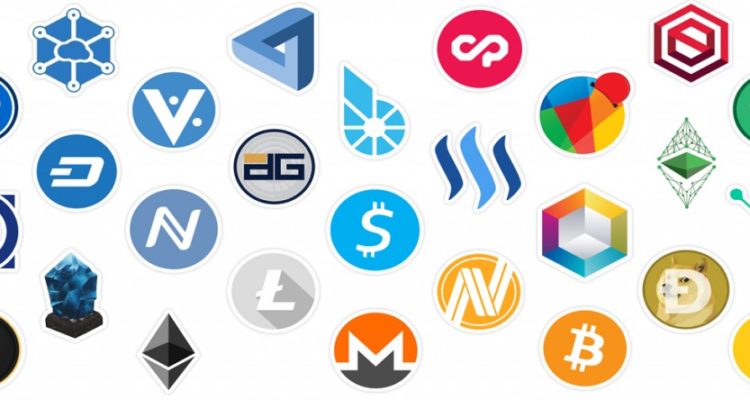 QASH will be able to take advantage of the popularity and demand for ICO's and altcoins. Investors nowadays are not just focusing on BITCOIN and ETHERIUM but they are looking for " the ONE". Funny as it seems but that's true. The one coin that will replace BITCOIN and rule all other altcoins. Qash has all the qualities needed for the best altcoin. This will give BITCOIN a run for their money and QASH will be the future of cryptocurrency. The more that QASH will be in demand in the market, the more the price will rise.
STRONG COMMUNITY SUPPORT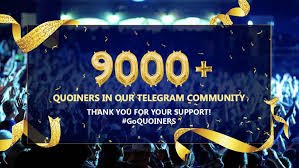 Since the start of the launch of QUOINEX and QRYPTOS, QUOINE and all its product have made strong following which comes from the crypto communities around the world. Their trust and appreciation of QUOINE's systems and tool have grown every a lot. This is due to the transparency and dedication of the company which backs QASH. With this in mind, QASH can ride the wave of the popularity of QUOINE through its avid users, fan base and traders. Since QASH will be the universal token for all three exchange platform under the QUOINE flagship, the stronger and bigger community means more demand for the use of QASH and thus increasing is value and price.
TECHNICAL AND FINANCIAL SUPPORT QUOINE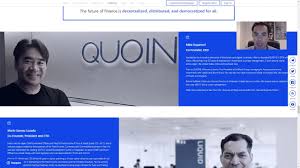 LIQUID was created by QUOINE as it final component for the success of the future plans to be a FULL LICENSED BANKING COMPANY which focuses on cryptocurrencies. If we take a look at its roadmap, you will see the different components and timetable. So this means QASH will be a success due to the fact that its technically and financially backed by QUOINE. LIQUID is not a start-up concept which has no direction but instead a component which will complete the big puzzle. What's good about LIQUID is that it will be using the same reliable systems and tools that its two predecessors are using with some major upgrades.
CONCLUSION:
It's pretty obvious that QASH token and its LIQUID platform will be a great success. No doubt about it. Investors and user need results and they will be getting it once the LIQUID PLATFORM and the entire QUOINE infrastructure will be completed.
for more information about LIQUID and QOUINE:
https://goo.gl/2BVT15 - liquid
https://goo.gl/AU2zzn - qryptos
https://goo.gl/DJUopF - quoinex
PLEASE SEND SOME COMMENTS AND UPVOTE MY ARTICLE IF YOU FIND IT INTERESTING.