I just came across this. It's a startling quote from a man whose thinking I was unfamiliar with.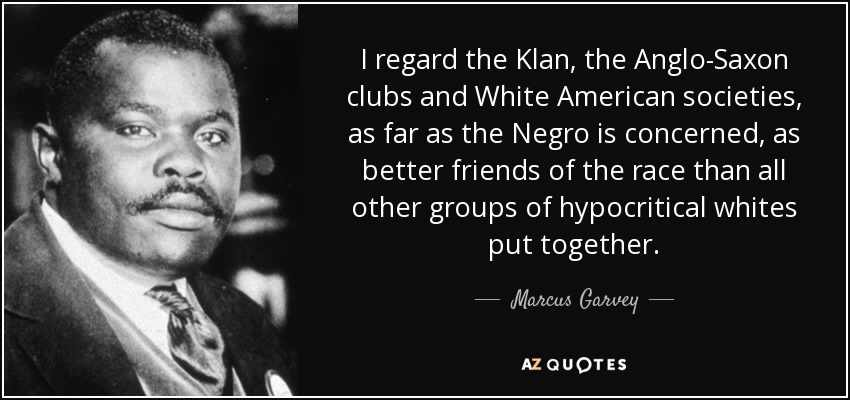 Marcus Garvey was a black nationalist. This, arguably, makes his position even more shocking, until one realises how he sees black America.
Liberalism and the welfare state has decimated black America. Whilst the right had accepted the need for a black American identity. If you doubt this take a look at Muhammad Ali talking about his time speaking at a KKK meeting. In contrast, the left has not stopped its relentless attack on black culture, families and values
And with the destruction of Christianity, the family and traditional morality, large swathes of black America have been largely reduced to passive handouts and poverty.
Now you understand the quote...