Almost 30k Sealed Indictments - Media Silent
Here's a list of new sealed indictments currently unopened in the US for the last six months. 28,937 seems rather a lot, especially when we're told that 1k is a normal figure for twice that period.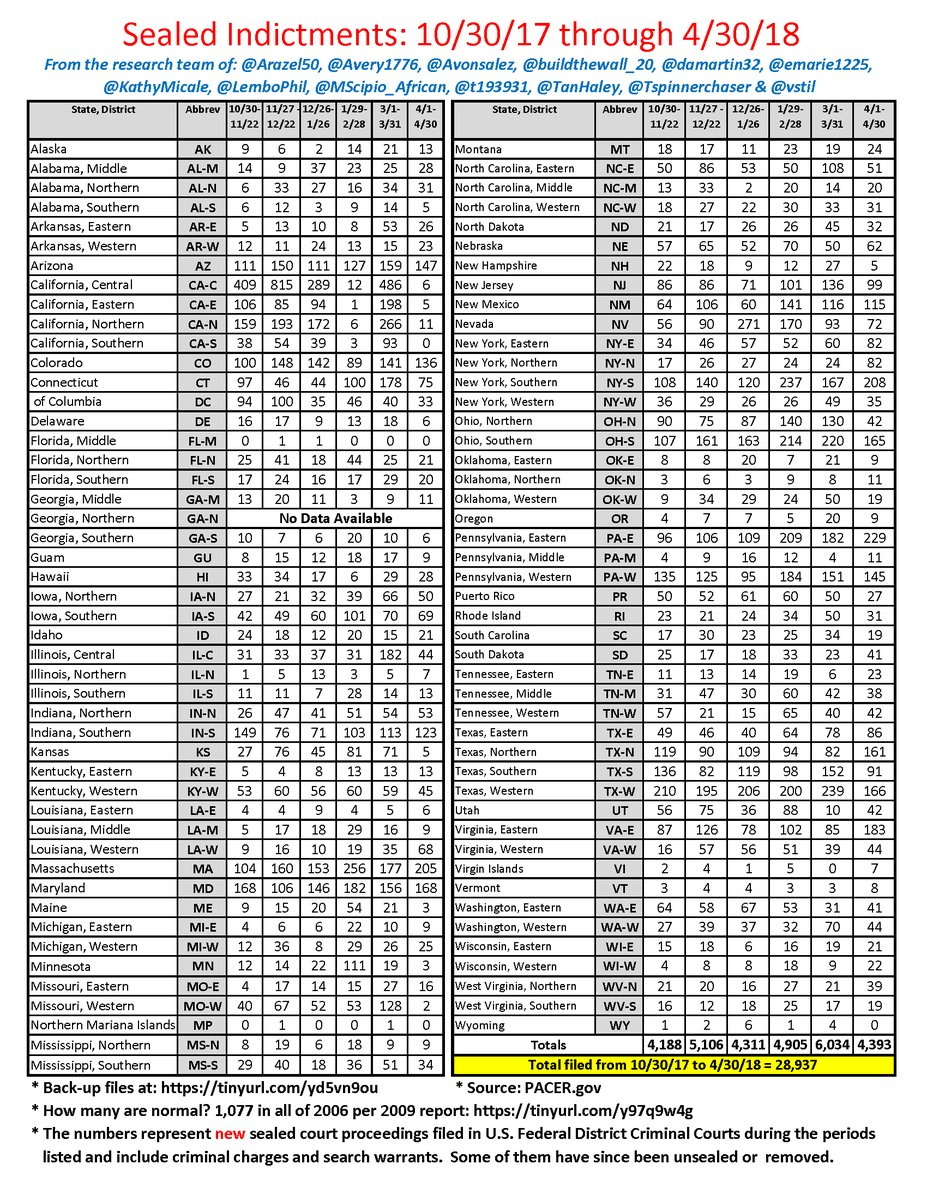 As Qanon repeatedly references them, and we've seen the MSM ignore or downplay the vast swathe of people trafficking and paedo gang arrests which have taken place under Trump.
So what is going on? Who is systematically and secretly being indicted out of the sphere of interest of the Trump hating media? Perhaps the following is relevant...