James Comey Authorized FBI's Distribution And Procurement Of Child Porn On The Dark Web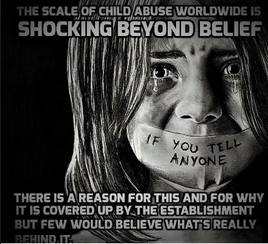 With all the recent news of the NXIVM child trafficking sex cult arrest of Allison Mack,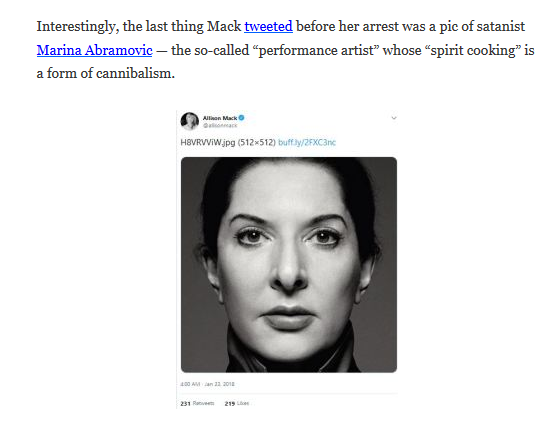 ... now may be a good time to remind people that James Comey was head of the FBI from 2013- 2017, when he authorized the FBI to run and operate 24 child porn sites, roughly half of the world's online child porn, on the Dark Web. The FBI ran the largest child pornography site in the world, Playpen, while selling and receiving child porn for weeks.
This is the same James Comey that did not record or put Hillary Clinton under oath when questioning her, while she was under criminal felony investigation, and the same man who wrote an exoneration letter for her before even interviewing her, or any of the witnesses in the case. This is the same head of the FBI that claimed they had reviewed all 650,000 emails on Anthony Weiner's laptop, within 5 days time and found nothing. This is the same James Comey that went on national TV and admitted Hillary was guilty of the crimes she was accused of, but then stated that even though she was guilty, he claimed no reasonable person would prosecute her.
Under the leadership of James Comey, countless children were raped, molested abused and possibly killed with the help of the FBI, who have illegally committed the crime of selling child pornography for several days and weeks. Just how many children were harmed, we will never fully know.
Resulting from the FBI's illegal running and distributing of child pornography on the dark web, dubbed "Operation Pacifier", were about 200 arrests and thousands of malware put on the computers of clients or visitors of the websites. Civil liberties watchdog groups, the ACLU (Americas civil liberties union) and The EFF (electronic frontier foundation) have both been fighting the federal government and its unconstitutional spying and hacking activities. Instead of getting a warrant for each individual separately, the FBI simply asked for one warrant to cover thousands upon thousands. Fortunately for us, the constitutionally protected American citizens, that is not how warrants work.
James Comey seems to have this nasty recurring issue with violating almost every due process law and constitutional protection for the people, against government abuses and illegally asking judges for warrants to spy en mass on Americans, without proper evidence or just cause, doesn't he?
The courts have ruled the FBI search warrants were invalid and unconstitutional in a court of law, which resulted in the FBI dropping all of the charges, rather than challenging the case and being forced to reveal its methods in attaching the malware and tracking its targets.
It wasn't until Obama left office, and a few months after President Trump started his new administration, that the mass arrests of pedophiles started taking place. President Trump upon taking office, immediately enacted an executive order to help go after human traffickers internationally. Another coincidence, no doubt.
So what use was the malware most likely intended for, if not for the purpose of an arrest? I have my own theories. (Without spoiling it too much for you, if you've seen Black Mirror- Season 3: Episode 3 Shut Up and Dance, you might get an idea of what kind of lengths people will go to)
Blackmail, of course!
The government has a seedy, shady past with covering up pedophile investigations. NBC reported that in 2013, Hillary Clinton had stopped a pedophile investigation at the State Department. In 2010, Hillary Clinton also intervened into the arrest of Laura Silsby for her involvement in human trafficking out of Haiti. Snopes, the far left propaganda site masquerading as a fact checking site, doesn't seem to recall who Laura Silsby is. Strange, no? The Snopes cat lady doth protest too much, me thinks.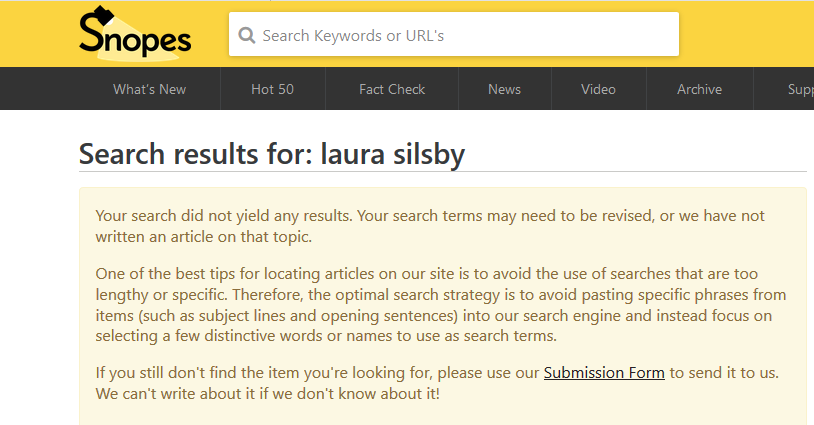 CNN reported in 2011, that 5,200 Pentagon employees had bought child pornography, but after 8 months the investigation was suddenly halted. Obama protected the Afghanistan pedophiles who were raping 8 year old boys chained to beds on the US military bases in Afghanistan, and Wikileaks reported that Bush obstructed a spy ring pedophile investigation.
The saddest part of all is that we have barely scratched the surface. There have been so many cover ups and pedophile scandals in the last thirty years alone, besides the obvious of Bill Clinton the Rapist, and Hillary Clinton laughing about her pedophile client who passed the lie detector test, and the "missing" bloody underwear evidence of the girl who her client raped into a coma, all while Hillary badgered her on the witness stand and accused the 12 year old traumatized girl of wanting to be raped by the 42 old pervert.
Dennis Hastert, Anthony Weiner, Huma Mahmood Abedin, Jeffery Epstein, John and Tony Podesta, Heather Podesta, James Alefantis, the Bohemian Grove, the Vatican and Catholic priests, Jerry Sandusky, the list goes on... and perhaps the most heinous criminal pedophiles in recent history, Jimmy Saville, and the UK Rotherham grooming gangs.
While it is also possible that when the Government, or the Deep State wants to discredit someone, possibly a whistle-blower or someone they are afraid might snitch, flip or turn states evidence against them, planting child pornography on their computer or setting them up by taking pictures or video of them in bed with a child, while passed out or drugged, is a perfect way to minimize the threat.
Whichever the case may be, a set up or a real pedophile case- the government seems to be infested with pedophiles and the criminal procurers of children for the pedophiles. So then, is it really such a stretch to consider that maybe the reason James Comey authorized the FBI running the largest child pornography hub in the world, in addition to 23 other child porn sites, was for the purpose of finding targets to blackmail, or to manipulate into doing its dirty work, such as terror attacks or mass shootings?
It is just a theory at this point, to be sure... but I am at a loss when trying to explain why such a large percentage of the mass shooters, or "lone wolf" terrorists, coincidentally also happen to be pedophiles. Pedophiles are not that common in society, yet, anyways, so the numbers just don't add up. It doesn't make sense unless they were "chosen" somehow, or manipulated behind the scenes by someone who has the goods on them.
The FBI is in a position to use the information gained through Operation Pacifier to their advantage. Just before Obama left office he ordered the NSA to share its information with all of the intelligence agencies, including the FBI. Unprecedented, and again, to what purpose?
One last mention about James Comey. Comey was also the head of the FBI when the FBI was sent evidence of child pornography on Comet Ping Pongs server, which is evidenced and documented with both the Washington DC police Department and the FBI. Many people are not aware there actually was evidence of child porn found on the servers of James Alefantis' pizza shop, as the state run media have covered it up and the FBI sat on the evidence for over a year and a half now. If Comey is willing to run 24 child porn sites and sit on evidence of child porn on servers for more than a year and a half, what else might he be willing to do?
Last year, on December 21st, 2017, President Trump declared a State of Emergency in his Executive Order Blocking the Property of Persons Involved in Serious Human Rights Abuse or Corruption. Maybe it's time that he used it?

Provided for your consideration, without further comment:
http://www.newsweek.com/fbi-sandy-hook-gunman-chose-elementary-school-because-he-was-pedophile-691817
https://www.metro.us/news/the-big-stories/sandy-hook-shooter-adam-lanza-pedophile
https://www.zerohedge.com/news/2017-10-25/brother-las-vegas-gunman-arrested-child-pornography-charges
http://www.foxnews.com/us/2017/10/25/stephen-paddock-removed-hard-drive-from-laptop-found-in-las-vegas-hotel-room-report-says.html
https://www.cheatsheet.com/culture/adam-lanza-and-stephen-paddock-prove-these-shocking-traits-are-common-in-mass-shooters.html/?a=viewall
http://www.dailymail.co.uk/news/article-5060725/Texas-church-shooter-took-virginity-13.html
https://thefreethoughtproject.com/allison-mack-accused-trafficking-children-billionaire-backed-sex-slavery-ring/
http://www.foxnews.com/us/2018/01/10/ex-soros-financier-accused-raping-4th-woman-in-penthouse-sex-dungeon.html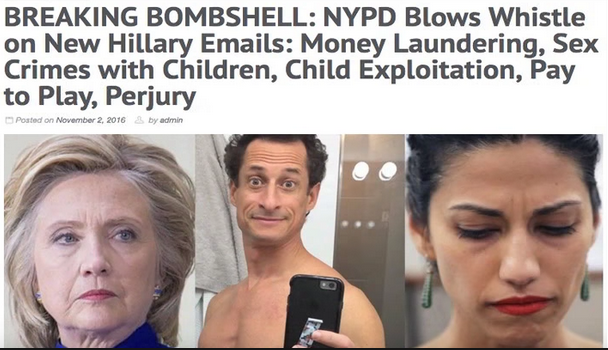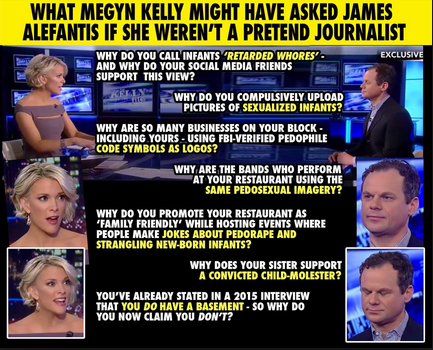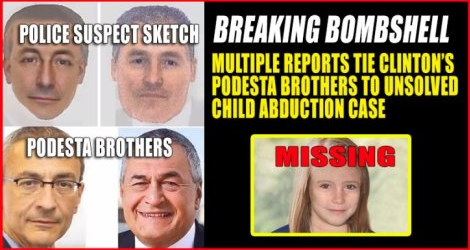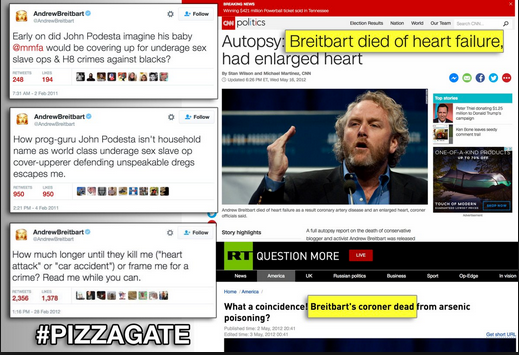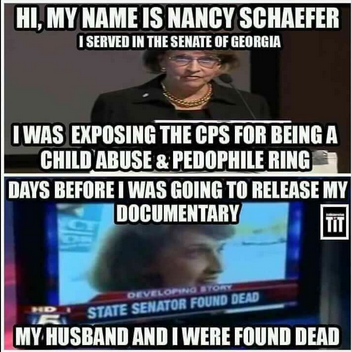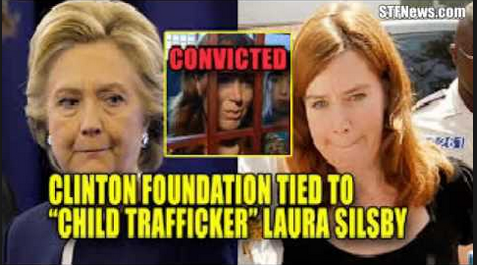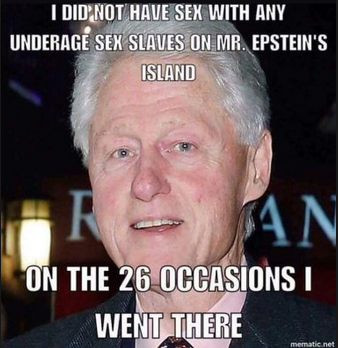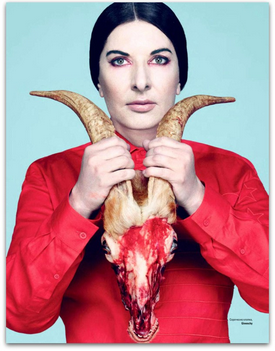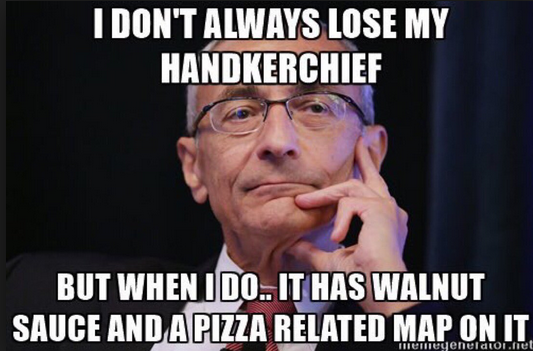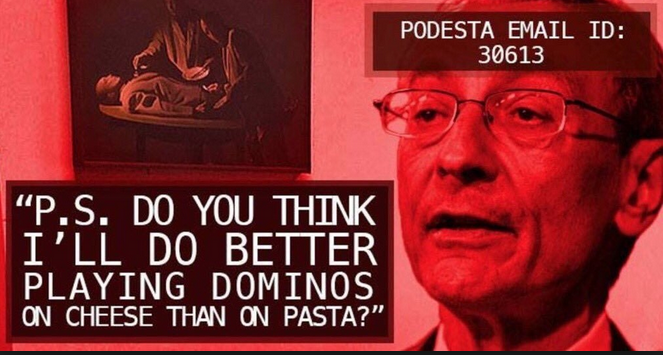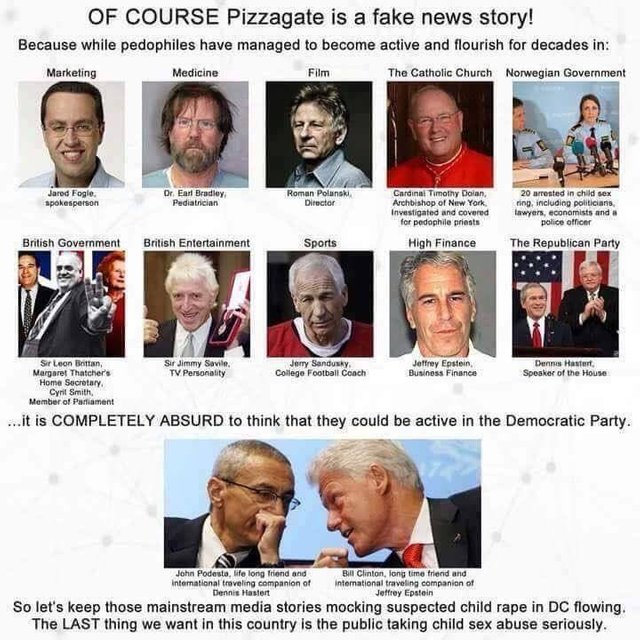 Ben Swann CBS News 1/17/17:

Titus Frost- Interview With Comet Ping Pong Hacker and Pizzagate Documentary Part 1:

Pedophile Daniel Pye arrested (January 1 2017) Laura Silsby

Chris Simpson- PizzaGate: Allison Mack Arrested, More Politicians Connected to Hollywood Sex Cult Nxivm?