So the Twitter account that is suspected to be Qanon's have been posting the questions and some weird coded messages. I decided to try to crack one of them. It doesn't seem to be too difficult. I searched a few of the characters on google and found that they all belong to the same Canadian Aboriginal Syllabics according to the Unicode characters.
I used the wiki page to get each symbol's Equivalent in English.
https://twitter.com/I___A__M____Q__/status/934653758973231106
ᑮᕎᔨᑭ ᖍᘢᘣᓭᘢᖤ ᑮᘢᖍᖌ ᘢᖍᔨ ᖊᕎᔨ ᑭᘢᖾᔨ ᘕᔦ ᖊᕎᔨ ᕴᘢᖾᔨ, ᖀᘕᒨ ᘢᖍᔨ ᘕᑭᖤᖀ ᖤᘕᖌᓭᑭᕴ ᖀᘕᒨᖍᖌᔨᖤᒕᔨᖌ. ##ᓭᘢᖾᖊ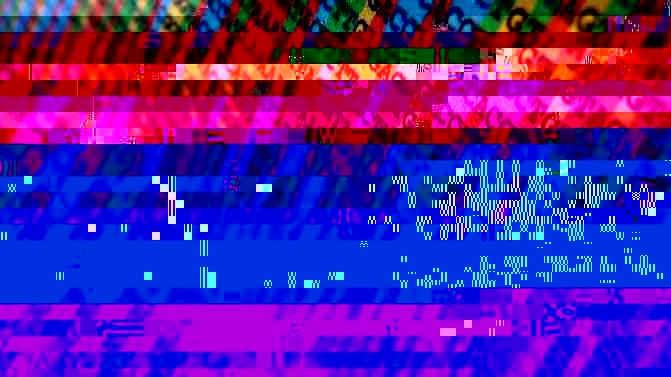 As you can see it wasn't to encoded just a really odd language.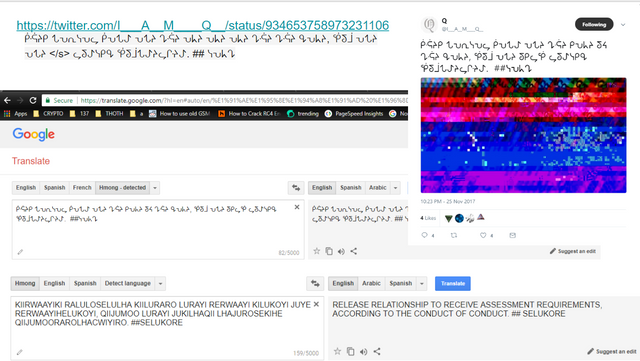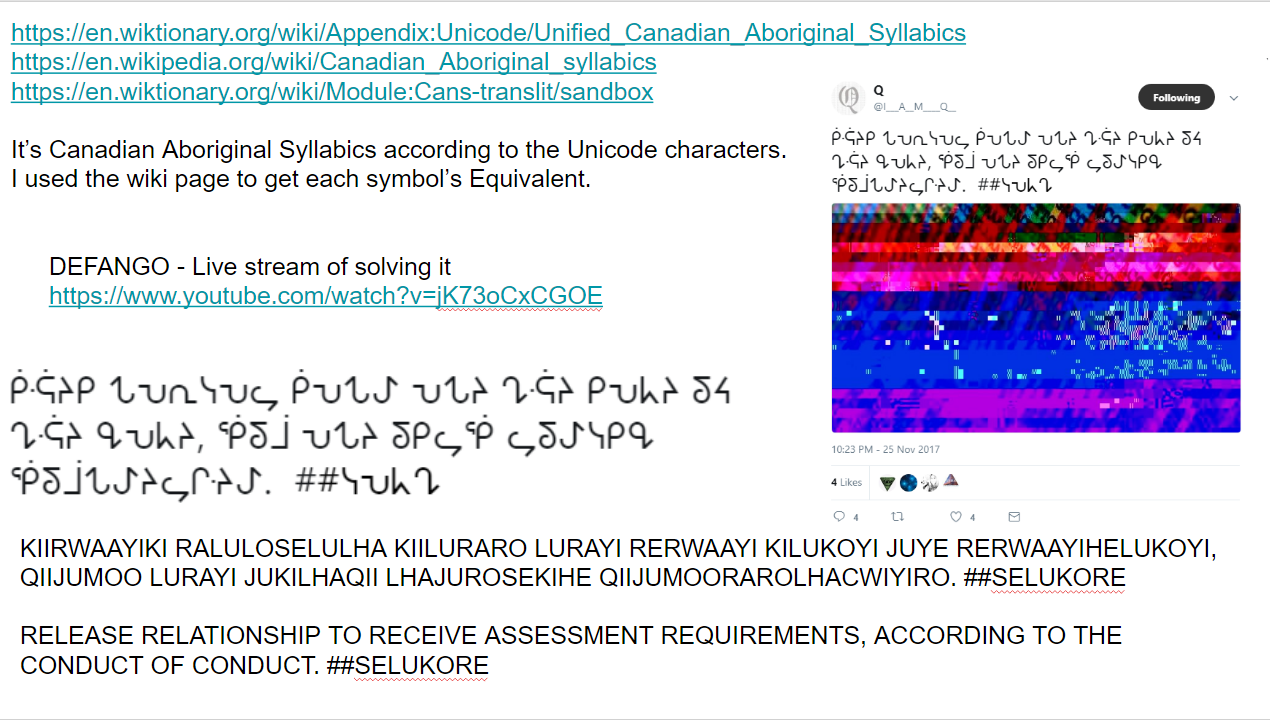 I'm not sure how this applies to anything but it did seem to hard to figure out. We just had to get it into English characters and run it threw google translate. It said it was Hmong language which is something completely different that the original text . I have no clue what this really means.
RELEASE RELATIONSHIP TO RECEIVE ASSESSMENT REQUIREMENTS, ACCORDING TO THE CONDUCT OF CONDUCT. ##SELUKORE
Slides
https://docs.google.com/presentation/d/1eZk4K7hxOBHmXhSxyDSy9Ue1K32Bcak029ZPzgrzpC4/edit?usp=sharing
Q Twitter?
https://twitter.com/I___A__M____Q__
Solved it during this Long Livestream