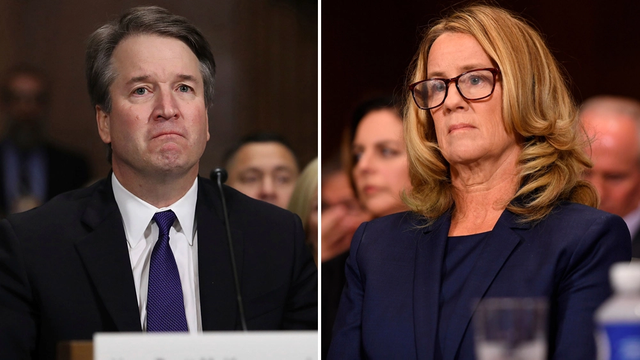 I mean seriously? This has to be a god damn joke. This whole case is an orchestrated charade. Who in the living hell would believe a word Dr. Ford has said in this case as a whole?
Let's get down to basics (Breaking it down stupid style for some of you...)
First of all, Dr. Ford made claims of sexual assault on Brett Kavanaugh's behalf, something that was claimed to be 36 years ago. Number one, Dr. Ford has NO proof whatsoever that Kavanaugh has done anything. Also, the people who knew her at the time never recalled anything ever happening between the two. Besides...who would even want to sexually assault her anyway...
So with that being said...
They have conducted an FBI investigation, and on Kavanaugh, of course, found nothing. Because he was clean of any charge, to begin with. What really amazes me is how many people lie on Dr. Ford's behalf so they can try to take down Kavanaugh because they know once he's in office, all of those criminals and rapists will be convicted and charged. They are scared and starting to realise what can potentially happen to all of these corrupt politiants. The swamp will be cleaned out people...It is red october.
Q