Humble Bundle offers Python books really cheap.
Hey boys and girls. I am sure that a lot of you have heard of Humble Bundle. For those that have not heard of it, it is a company that sells bundles of games, books or comics really, really cheap. You can get some of the basic budles for $1, but of course, the more you pay, the more you get.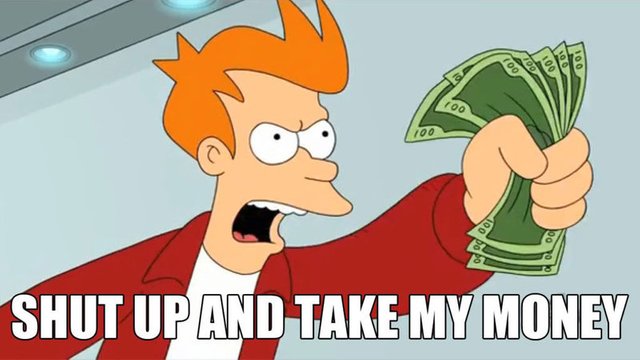 Right now they have a Python bundle. That means if you pay them $1 you will get 5 books and a $30 coupon to MapPro.
For $8 you will get 8 books more, among them Learining Concurrency in Python by Elliot Forbes, and if you decide to pay $15 you will get $1308 worth of digital books!
And this isn't even the good part. You do choose how much you want to pay, and you can decide who gets the money!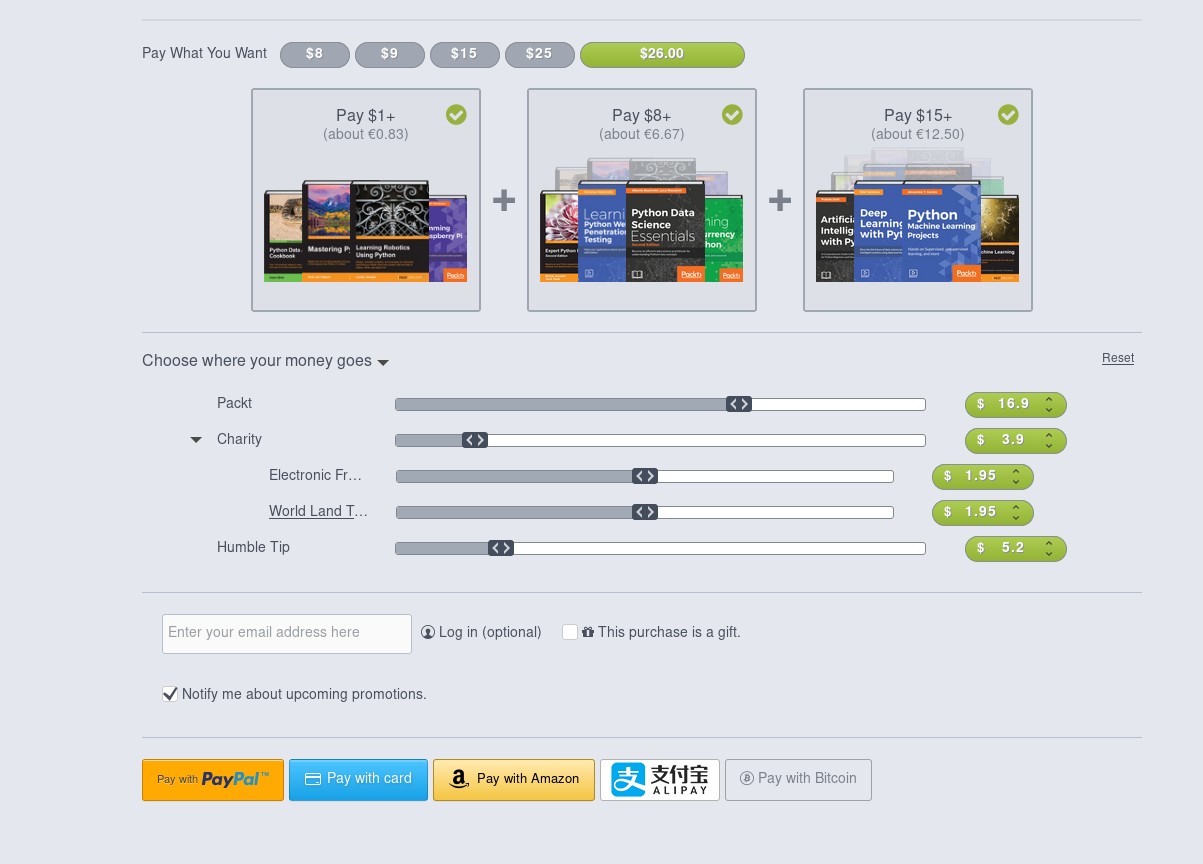 As you can see you can decide how match you want to pay, and who gets what percentage of money. And yes, you can give everything to a charity (and you may choose from a number charities Humble bundle works with!)
And, just to make it even better it looks like you may pay in BTC!
Here is the link to the bundle:https://www.humblebundle.com/books/python-by-packt-book-bundle
And be aware; there is only 4 days left to but this bundle.
Bartors