Pimp Your Post Thursday - Oct 4th Recordings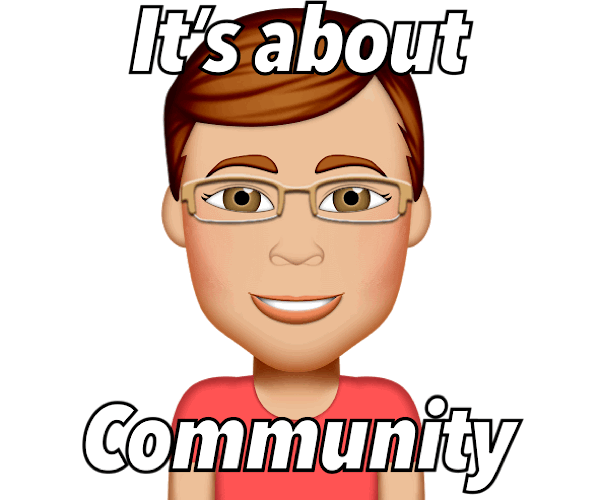 So, after a one week break due to HF 20, Pimp Your Post Thursday returned with the regular two shows. It was pretty cool last week how many showed up for the hangout and how long it went on. It's nice to see the sense of community that has developed there which brings us together even if we're not promoting posts.
Next week's shows actually will mark one year of Pimp Your Post Thursday shows as my first show took place the Thursday following the Canadian Thanksgiving which is today.
The SBI Giveaway at the shows was sponsored this week by @ethanDSmith
"The giveaway today is brought to you by Life, Experienced. A new podcast where Ethan D. Smith sits down with guests and discusses interesting life events from their pasts. Available now wherever you download your podcasts."

Find the Choon playlist of episodes here: https://choon.co/playlists/0_avgrceoo4/life-experienced---a-podcast-about-listeners-like-you

This week a "Former small-town bookstore owners discuss life before and after Amazon.com." Find the link here: https://steemit.com/dsound/@ethandsmith/20181003t111254003z-life-experienced-episode-8-transition
This is the replay of the morning session:
List of links shared
Posts Shared for Those Not Present:
One of the things I enjoy on PYPT is the number of guests who share posts for others. Here are some of the people who had posts shared and were not present at PYPT: @janton, @pennsif, @steemcafe, @zen-art, @socky, @mfxae86, @surpassinggoogle, @birdsinparadise, @dynamicgreentk, @freedomtowrite, @gmuxx, @dhavey and @ecoinstant
A giveaway was held for each session with the winners who were present and active receiving an Steem Basic Income Share each.
The purpose of PYPT is for Steemians to bring along a recent post, share it with the assembled and talk about the post and their blog.
PYPT is one of a growing number of shows being broadcast live on @ramblingradio.
Support the @steemitramble Manual Curation project
I've been doing a manual curation project since August 2016. Recently I moved the project to its own account @steemitramble, to continue to work to bring forth quality posts for followers to be able to support. Doing this separates my personal posts from the curation project.
In addition to reading and upvoting the Steemit Ramble and those featured in it, you can support the project and the authors featured in it by:
Delegating even as much as 25 SP to @steemitramble -- this will increase the voting power of the account when it votes on those curated. Delegating is like loaning me some of your Steem Power so I can vote on others posts with a larger vote.

Join the curation trail on SteemAuto and then join the curation trail. The trail is called Steemit Ramble
Conclusion
Don't forget, you can visit the Steemit Ramble discord at anytime. I encourage you to visit the Curation channel where other curators on the platform share their curation posts. You'll find some excellent posts to read in those curation posts. Pimp Your Post Thursday attendees can add their posts to their own channel.
You can nominate others posts in the #nominate-someones-post channel. If I use your nomination in the Steemit Ramble, a periodic curation post I do, then you can nominate your own posts in #nominate-your-post channel.
There is a growing reference section containing posts of value on the platform and about writing. Writing is a craft and one we want to do well when producing content on the platform
If you are too busy to share, there is a post promotion channel. I might look in there some day. Steemit is about sharing and building community.
---









---
If you like this, please follow me and upvote the post.
If you'd like to see the other days I've posted, just visit my profile
---