Secret crush
I've been a fan of Vladimir Putin for 20 years now, not because I am under the impression that he's this kind benevolent tsar… But he's cool, you have to give him that!
Obviously, he's not all that popular in Eastern Europe where I live, because, you know, … history, but I hate all that propaganda that tries to paint him as the Devil. Only yesterday I read about the Hollywood elite blaming Epstein's suicide on Russia and Putin. I'll not even go into that, it's so completely illogical it makes your head hurt.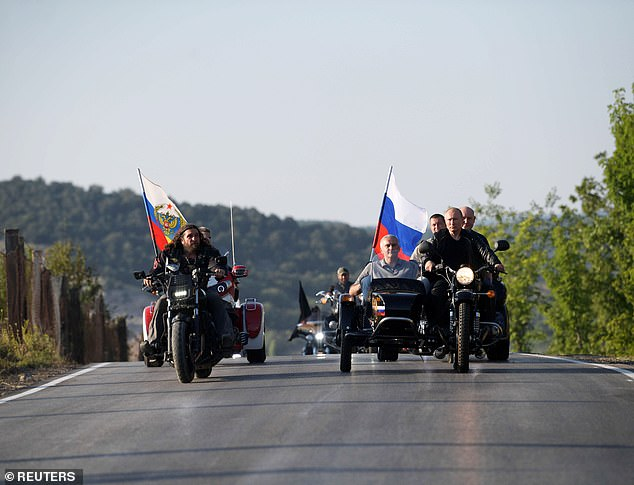 As I was saying, in all my professional life I did my best to publish all the cool Putin pics, starting with the bare-chested horse-riding Marlboro man pictures of many years ago.
The other day I was so happy to find these latest images of the macho president, riding with his biker friends in Crimea.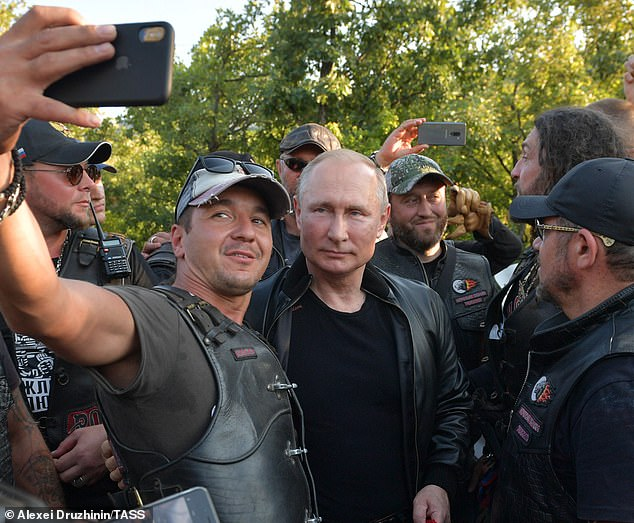 They're called the NightWolves, the biker club - and they have an interesting history, from a rebellious group emerging in the Gorbachev era to an ultra-patriotic totally devoted to Russia and Putin movement. So devoted they're called Putin's Angels. A few years back, they volunteered to fight in Crimea, alongside pro-Russian militias.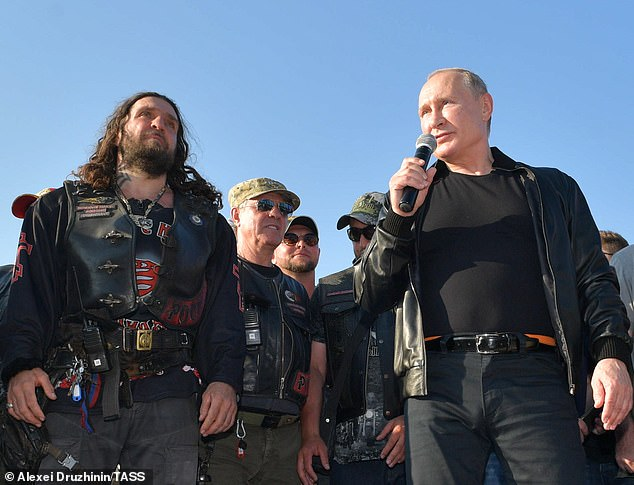 The long-haired guy in the pictures is Alexander Zaldostanov, the fierce leader of the NightWolves. Called 'The Surgeon', not in an evil way, the guy's actually a doctor.
The bike ride was arranged at a delicate moment for Putin with weekly protests in Moscow. Somebody's agitating the masses again, I wonder who'd be interested to create chaos in Russia with local elections scheduled for September? And let's not forget the recent explosion at the military base in Northern Russia. Not the sort of news Putin appreciates, I'm afraid…
So he went for a ride with the Wolves to remind everybody he's still 'The Man', still in charge…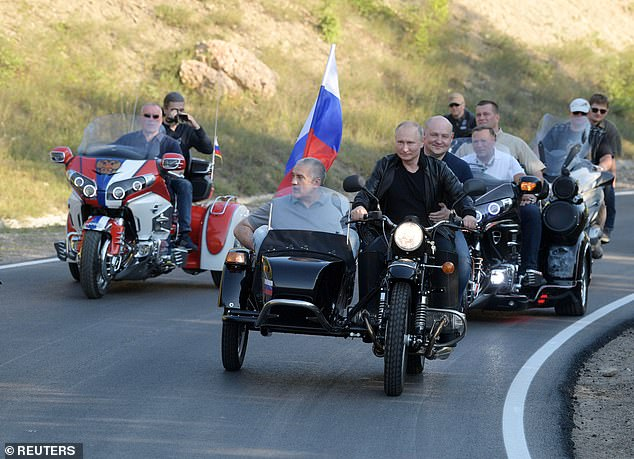 My only problem is that for all the years I've promoted Putin's macho image I didn't get any money from the Kremlin. Even an upvote from @rt-international would be nice…
P.S. - Consider this post also as an experiment, as I've already published an article on the same topic on a regular site.. obviously I published there first because the pay's better... I'm just curious what it makes on the blockchain...