PUSSYCOIN AIRDROPS ARE UNDERWAY!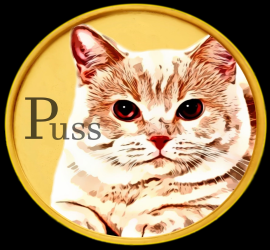 We are currently flying Pussies all over the world, to ensure maximum spread and puss.
All you have to do is visit our website, at: http://pussycoin.co, and click on "Delilah's Ballad".
Then, 'upvote' this post, comment below or send us an email with your address (delilah@pussycoin.co).
That's it! It's as simple as that. Random amounts will be given, ranging from a mere 100, up to a superpuss load of 5000 tokens!
There are also other ways to receive airdrops, please check the "news" section on our website for more info about ALL airdrops underway.
Notes:
You must have an Ethereum wallet to take part in the airdrops.
Don't forget to provide us with an address, so that we know where to send the tokens.
Please be patient, as it may take up to a few days to receive your Pussycoin.
If you have any issues, please simply send us an email and we will reply shortly.