Making My First Purchase With BTC on Purse.io!
I know there are people that use BTC (or other cryptocurrencies) exclusively for purchases. However, I am not one of those people. I have looked from time to time on how to pull it off but it seems complicated and I get lost in how to make the transactions and maybe I am just lazy.
Oh well...
Then I discovered Purse.io. Now I know there is a lot of discussion on the value of this service and a little bit of discussion on Reddit. I read through a few of them and decided that it was worth the experience and gave it a go.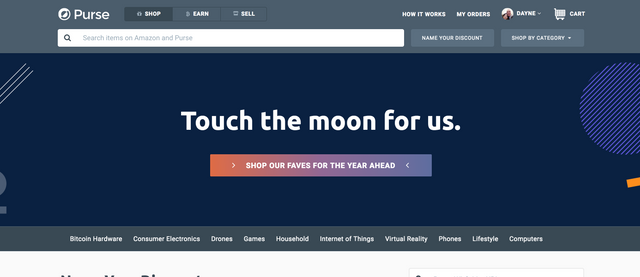 Signing up was easy! You can use Google, Facebook, Coinbase or just your plain ole username and password. I decided to go with Coinbase because I had some BTC still in there and wanted to test the process.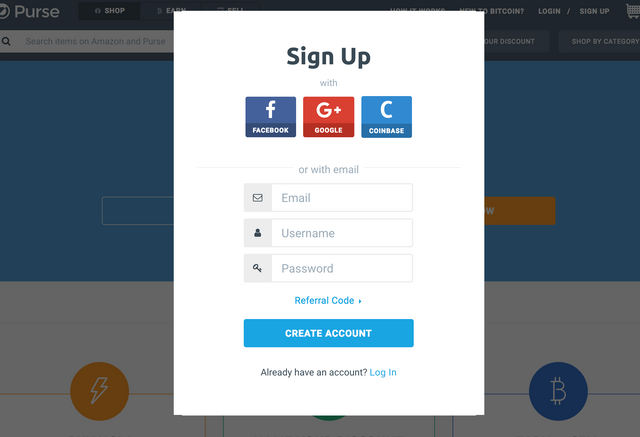 Once selected it prompted me to allow access (simple SSO process we are all use to by now) and then my account is all set!
Next I just clicked over to deposit with Coinbase and added some BTC to my account.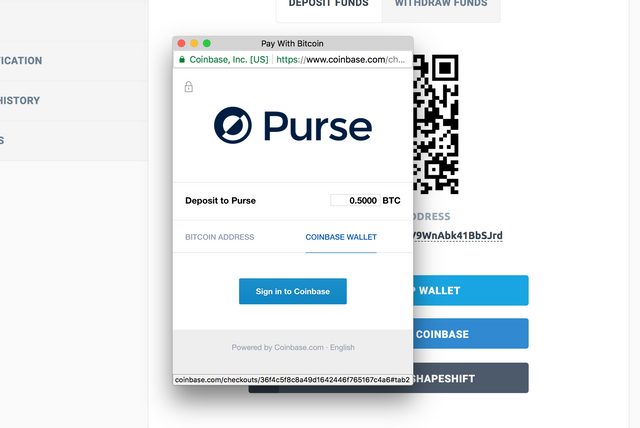 I didn't really see a fee and was curious if there would be a transaction to the new address that would charge me a fee in BTC. I looked at the receipt of the transaction and didn't see any fees. Is it using the same BTC address because it is connected to Coinbase? I am still not sure on this one. 🤔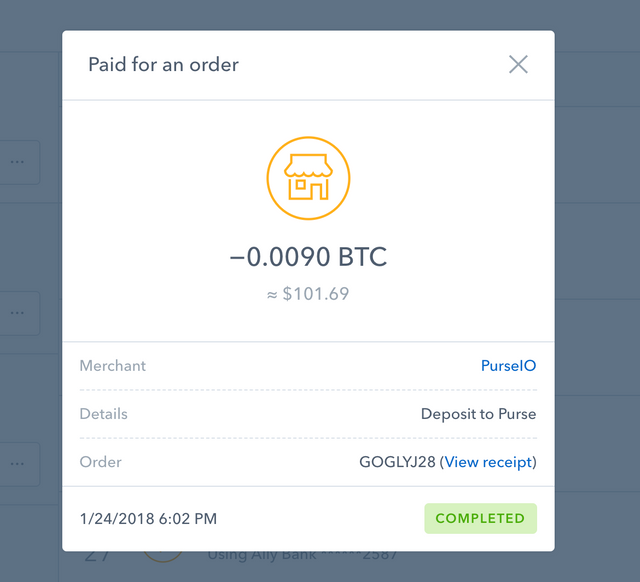 Next I had the option of letting Purse.io purchase my item on Amazon for me with a 5% discount OR I could place it on the open market and use a larger discount for someone else to purchase that wanted a way to change fiat to BTC. I decided to go with the open market and see what happened.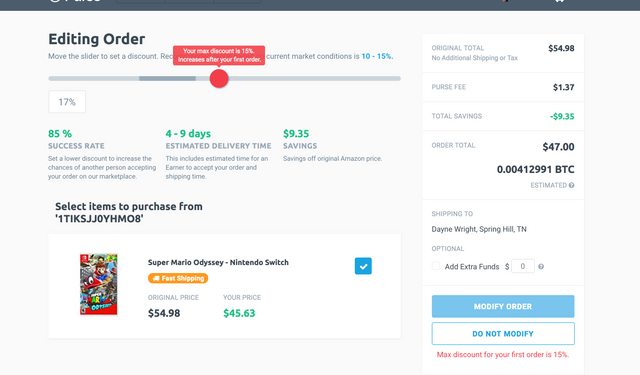 It only allows for a 15% discount max on the first order but it seems people are able to find buyers for up to around 25%. Doesn't seem to be a bad deal to me.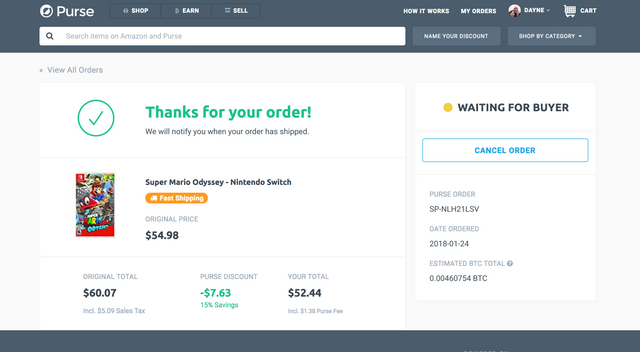 Next step was to see if I would get a buyer for my order and within about 5 minutes Mediv came to my rescue!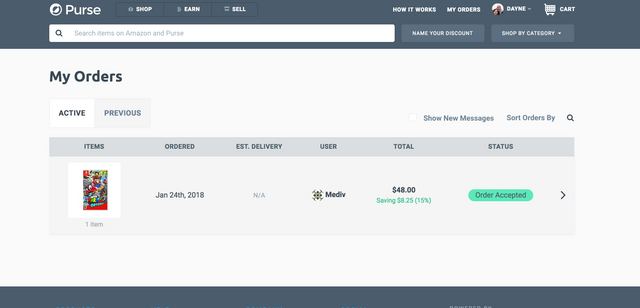 Great! Once that order was placed I looked back at my wallet and was able to see that payment is being stored in escrow by Purse.io until a shipment confirmation is complete. Once that happens the BTC will be sent over to Mediv.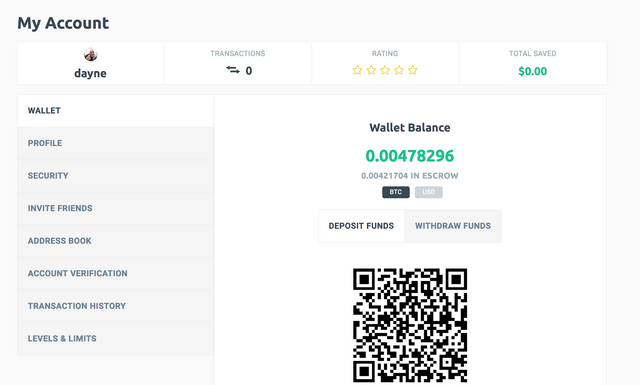 So far so good! Currently I am in a waiting period to see if my game makes it to my house. Once that happens I can give a review on the rest of the experience.
There is also a section to list your own items for sell on Purse.io to receive BTC in payment. From what I can tell it uses the same process of a shipping confirmation from the buyer to release funds from escrow. I think I might give that a try as well!
What about you? Do you have experience with Purse.io or have other methods for being able to spend and sell to earn cryptocurrency without a huge hassle or high fees?
If you want to check out Purse.io then you can use this link to sign up and get $5 in BTC free after your first $100 purchase! :)