How ICO founders DUMPs their investors
Approximately every 10th ICO have used this scheme at least once.
When the team understands, that goals of their project is close to failure, they organize so-called pump and dump scheme. Or they just don't want hot money.
The strategy is simple. Using all types of media social networks, online forums, chats, online boards, their twitter and reddit accounts they begin to "shoot" followers with good news. Price is to the moon. The've sold on the high.
Recent example. Vcash. Try to explore https://twitter.com/Vcashinfo
Look at the chart - specifically from 11th to 14th September.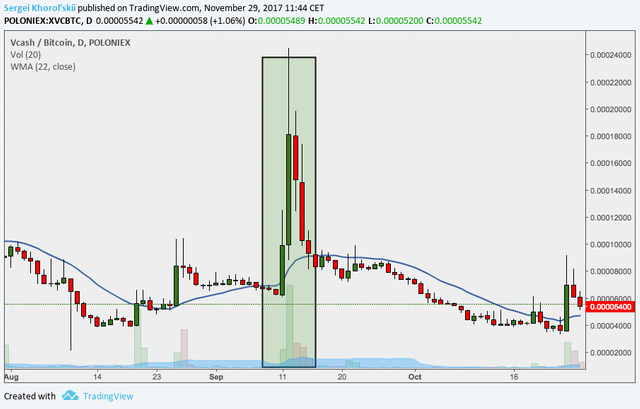 You figured out, that the've had news about their website improvement. Here is the frequency of vcash twitter news
Jun 9, Jul 11, Sep1, Sep 4, Sep 11, Sep 11, Sep 11, Sep 11, Sep 11, Sep 11, Sep 11, Sep 11, Sep 12, Sep 12, Sep 12, Sep 12, Sep 12, Sep 12, Sep 12........Oct 27, Nov 4, Nov 4, Nov 5 .... Pay attention to the frequency of news on 11th and 12th of September. Below are the screens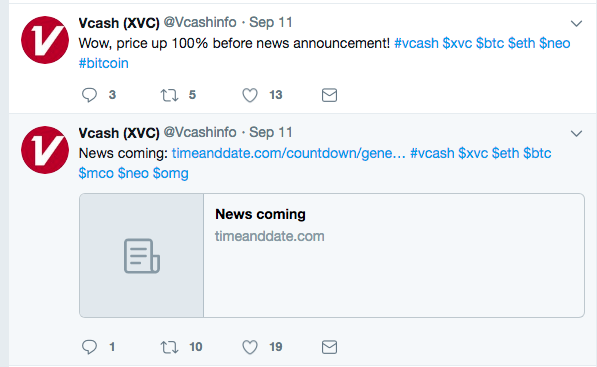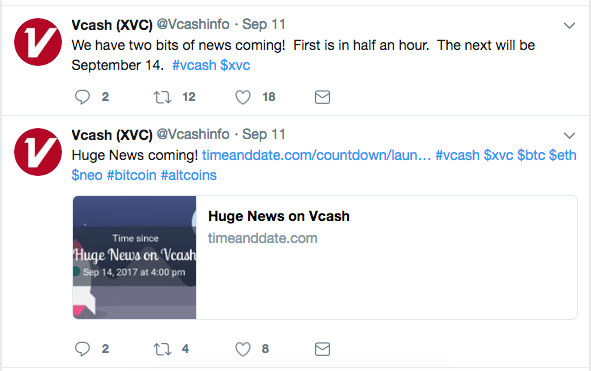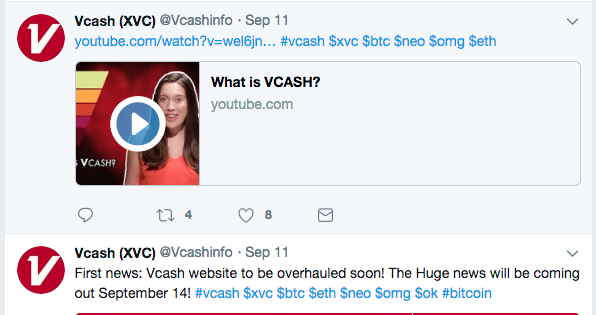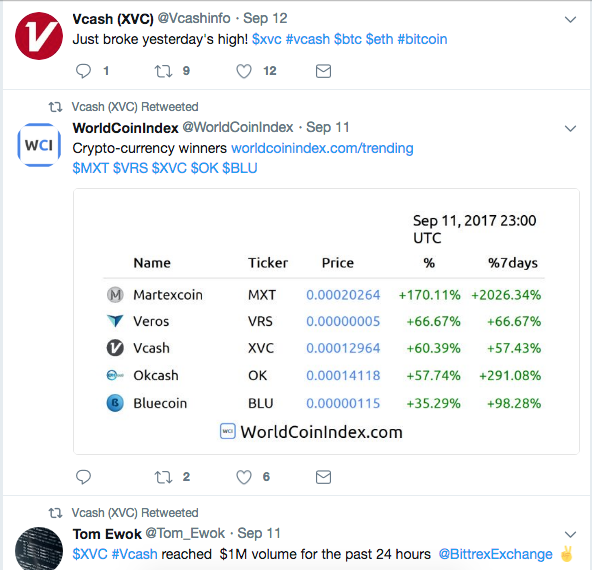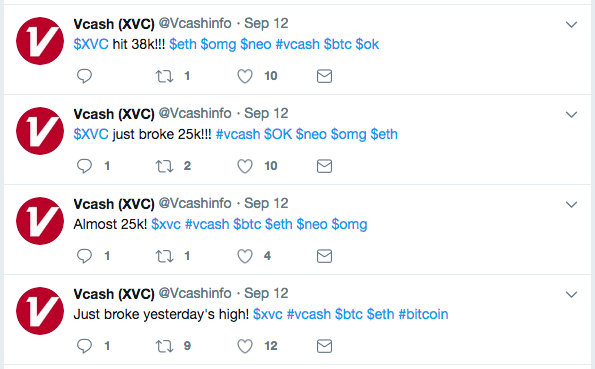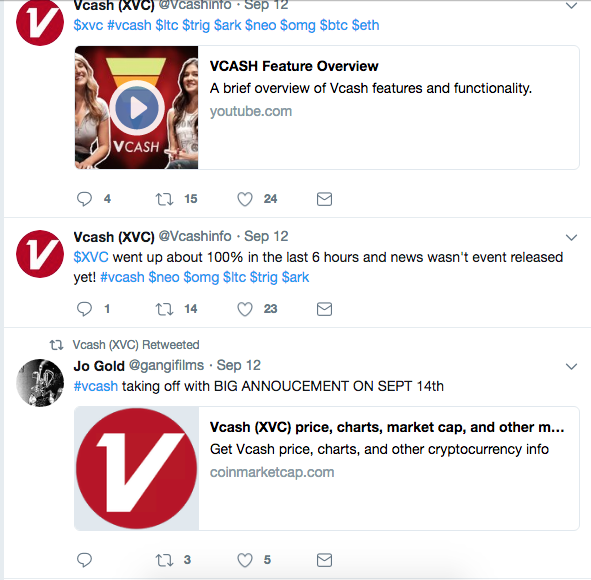 ---
Sometimes they even say that openly.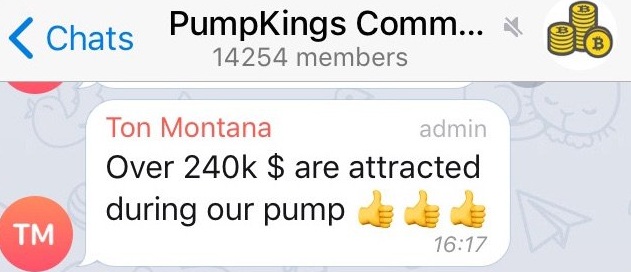 Be careful. Next posts will be about avoiding such scamming news