Road to RestartWeek Hackathon!
What have we been up to?
Since our last post, we have continued our work on bringing blockchain education to the island. Our primary focus during the past few weeks has been on organizing the EduBlock:Restart Week Hackathon over on the west side at Mayaguez. The purpose of this is to bring open data and blockchain enthusiasts all over the island to create innovative and applicable solutions that will drive social impact and community empowerment in Puerto Rico. Teams will be composed of three to four people. Visit our website at www.restartweekhackathon.com to register and learn more.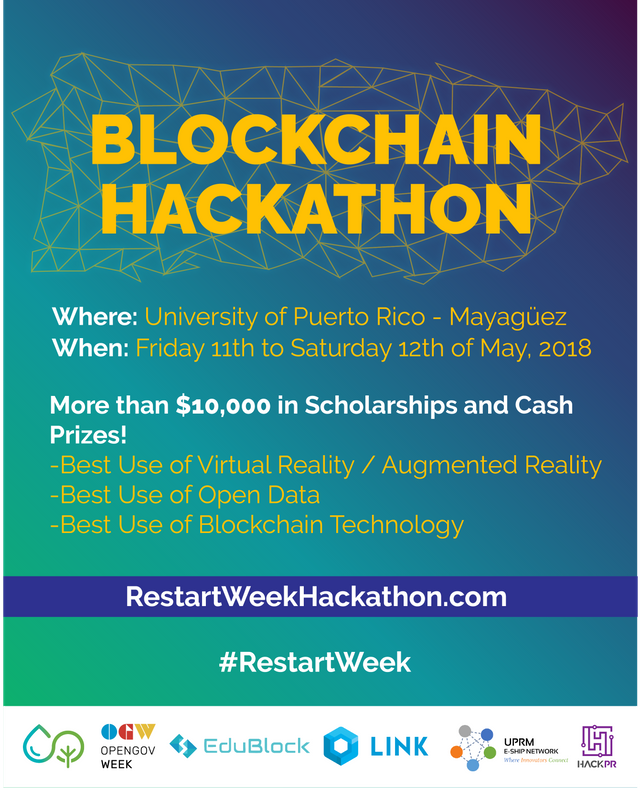 Community Partners:
Many people from different places and backgrounds have reached out to us with the interest of helping the event come to life. Locally, we have partnered with various organizations that have experience with hackathons on the island. These include.
Sponsors:
We are currently in the process of getting the adequate sponsors for the event. We hope to find people and organizations that align with EduBlock's vision for creating and developing local talent in the blockchain field. For more information on becoming a sponsor, contact us on our telegram chat or send us an email !
Why sponsor?
Support students in computer science, business & engineering.

Show students what makes your company fantastic – APIs, toolkits, hardware development, and more

Work with CS students to develop something with a meaningful social impact in 24 hours.
Workshops are leading up to the event!
To prepare the local community for the hackathon, there have been multiple workshops and events leading up to May 12th. On April 6th , our friend (and excellent coder) @genesisre (https://github.com/stefek99) gave a free Ethereum Smart Contract workshop at the hacker house in Calle Loiza, Santurce. The workshop was done in an informal style looking to create a space for discussion and team learning experience.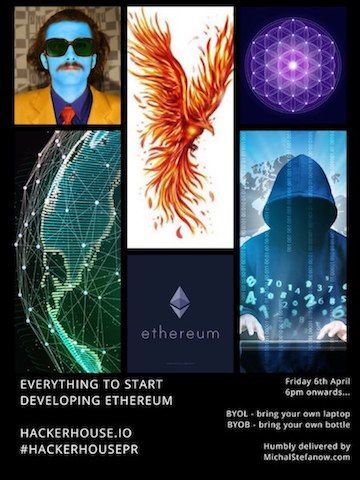 This is a list of upcoming events, more events and online workshops will be available at edublock.io soon.
April 20th - Link PR will be hosting another iteration of their Ethereum Smart Contract workshop at the University of Puerto Rico, Mayagüez Campus.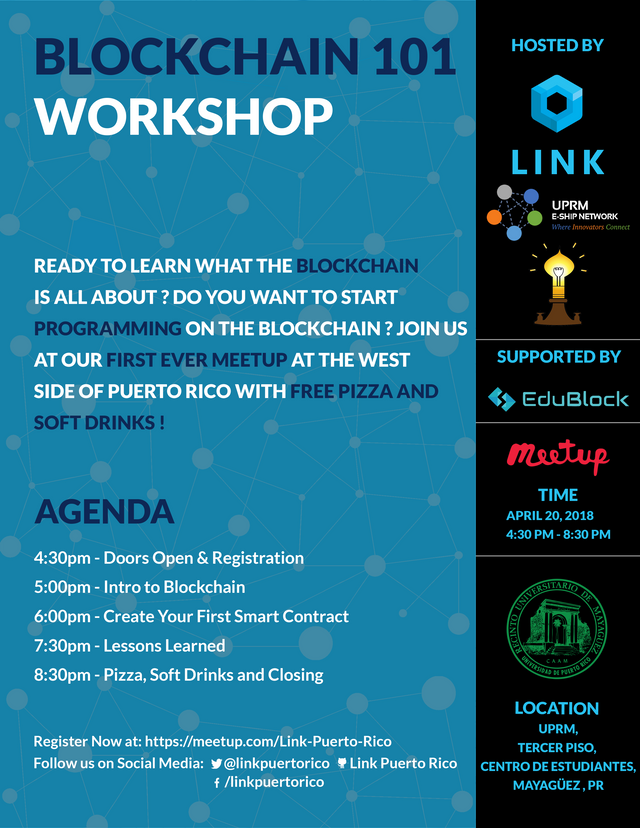 May 4th - "Translating MetaMask / How I became a Bounty Coder on GitCoin" workshop presented by Nick Doiron.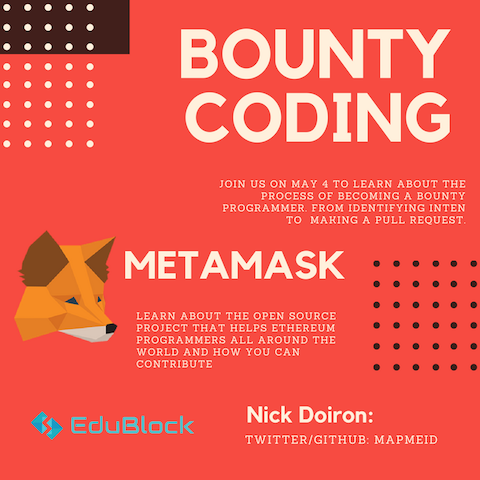 May 19th - "Programming Mineable Blockchains & Conducting Atomic Swaps on the Komodo Platform using Linux" presented by Luis García.

TBA - Stellar Smart Contract Workshop by Leroy Ware and many more!
We believe that the best way to learn and get motivated is being in an eviornment with like minded individuals and getting hands on experience. The code doesn't write itself, and right now there are too many projects and not enough coders. This is why Edublock and our partners want to provide a constant offering of events of this nature and access to blockchain curriculums, white-paper clubs and R&D programs in our Chapters across Puerto Rico's University. Develop the talent for a better future.
-Edublock Team
Follow us on our social media!