When it comes to the dynamics of Steemit, I'm no expert. But I do have a good sense of the dynamics of a big-city cultural community. In particular, since the late 1970s I've focused on the care and feeding of Philadelphia's historical assets.
---
It's a sector that needs leadership, resources and vision. In other words, it could use a new operating system.
---
Forgive my arrogance, but I like to think that occasionally I can glimpse the future. And for some time now, I've been looking to the blockchain as the sector's potential gamechanger, possibly even its holy grail.
Philadelphia's history community is a complex and interesting chunk of an even larger cultural landscape. This city has a plethora of archives, libraries, historic houses and museums. (PACSCL, the Philadelphia Area Consortium of Special Collections Libraries, has 38 members.) Many sites are National Historical Landmarks. (There are 67 in the city.) More than institutions, the city is ripe with individual stakeholders in the form of tour guides, collectors, dealers, scholars, visiting academic fellows, preservationists, conservationists, board members, volunteers and, of course, funders. In addition, uncounted thousands of residents in the region live in houses that date back more than a century in more than 100 neighborhoods have names with ties to interesting pasts. (Manayunk! Fishtown! Swampoodle!) It's a sprawling web of many interlocking communities and focused pods of interest.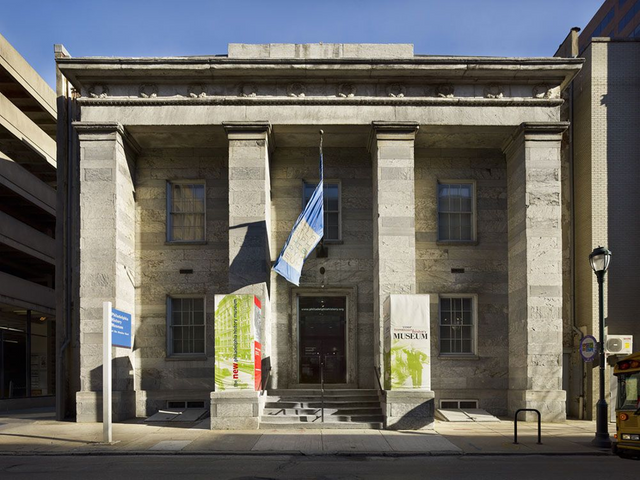 [Source: The Philadelphia History Museum.]
Now, I've seen this sector's highs and lows firsthand since the 1970s. And it's pretty clear where its strong and its weak points reside. (For example, consider the recent closure of the Philadelphia History Museum.) There's fragmentation to a point of systemic dysfunction. What seems to have long been missing is a sense of the system as a whole.
[See my recent oped piece in The Philadelphia Inquirer.]
Some of us who've worked in this sector have hoped that there is a theoretical "control room" where the levers of power of the sector's operating principles might be found. Assuming such a "place" exists, locating it, occupying it, would be a "Eureka!" moment. And once that discovery is made, Philadelphia's history eco-system could be nudged, even gently re-engineered to improve its functionality, its clarity as a system.
Things would never quite be the same again.
---
Ever since I jumped (or was I pushed?) into Steemit more than a year and a half ago, I thought that I'd maybe stumbled upon this holy grail of history. Ever since, I've wanted to speculate and articulate a few, "what if" scenarios to re-build an engaged hyper-local community that would lead to new models of functionality in every aspect of the sector, from education to stewardship and governance.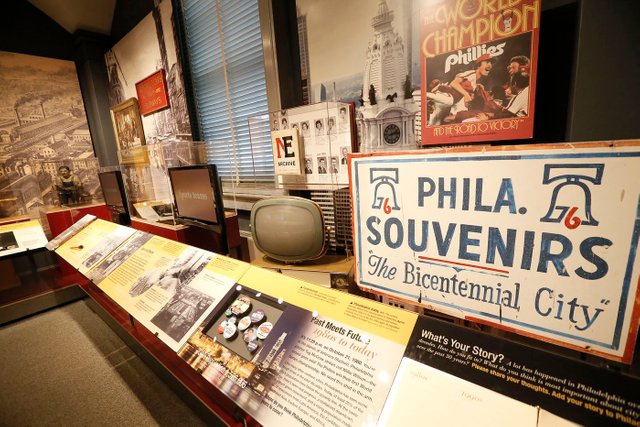 [Source: The Philadelphia Inquirer, Elizabeth Robertson.]
In the last half year, with the help of many others, @phillyhistory, the crypto-experiment has earned 3,800 STEEM in rewards to continue a fellowship program at The Wagner Free Institute of Science, one of the city's most interesting and challenged historical gems. And now that @phillyhistory is up and running in the hands of Lynn Dorwaldt, archivist/librarian at the Wagner, what is possible for them—what is possible for the larger community?
Will the Wagner be able to attract and engage 100, 500 or 1,000 local followers on the Steemit platform? That may not be an unrealistic target. As a cultural destination, the place gets tens of thousands of real-life visitors annually.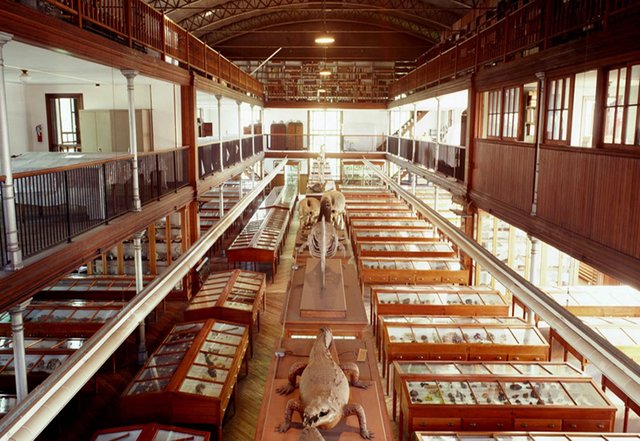 [Source: The Wagner Free Institute of Science.]
Consider what would be possible if the Wagner succeeds in expanding its digital footprint, setting an example for other historical institutions and communities of interest to do the same. What would the impact be? What would the future look like, integrating the blockchain into one city's cultural landscape?
Let's assume that the onboarding of longtime loyal, interested friends at a place like the Wagner is possible. Let's also assume a number of other content-rich nodes of Philadelphia history will also want to jump in and stake their claim to an expanded online community that, ultimately, will use the blockchain to reconnect the long fragmented critical mass of one city's historical content.
Initially, there'd be essential steps on the learning curve, first implying then demonstrating real, transformative community-wide innovation. Ultimately, the blockchain would help leverage the future of culture in one city.
Does this approach make sense?
---
Or should we skip the step of building a hyper-local digital cultural community online and leapfrog to a media footprint on a global scale?
---
Stay Tuned For More