Continuando a série de Comemorativos Modernos Americanos, mostraremos hoje o 1996-S "National Community Service" gradada pela PCGS MS70.
Todas as moedas pesam 26,73g com 90% de pureza de prata. Foram emitidas com acabamento Proof e Brilliant Uncirculated.
Elas serão apresentadas na ordem em que foram cunhadas.
Esta moeda foi emitida para comemorar o espírito do voluntarismo nos Estados Unidos.
Seu obverso foi baseado numa medalha de Augustus Saint Gaudens para a Women's Auxiliary of the Massachusetts Civil Service Reform Association. Foi adaptada por Thomas D. Rogers.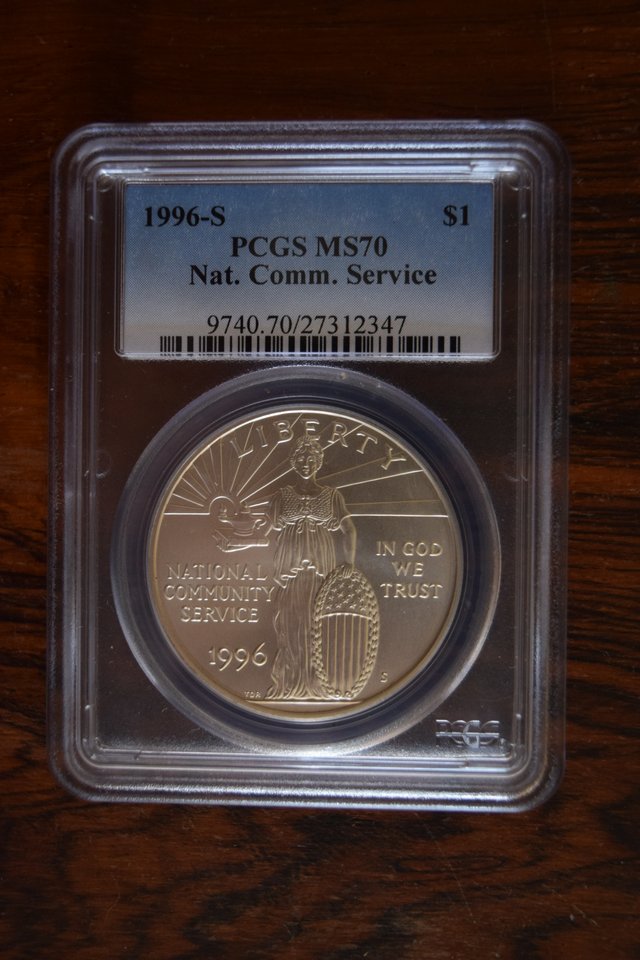 O reverso foi desenhado por William C. Cousins. Mostra as palavras "Service for America" rodeadas por uma grinalda.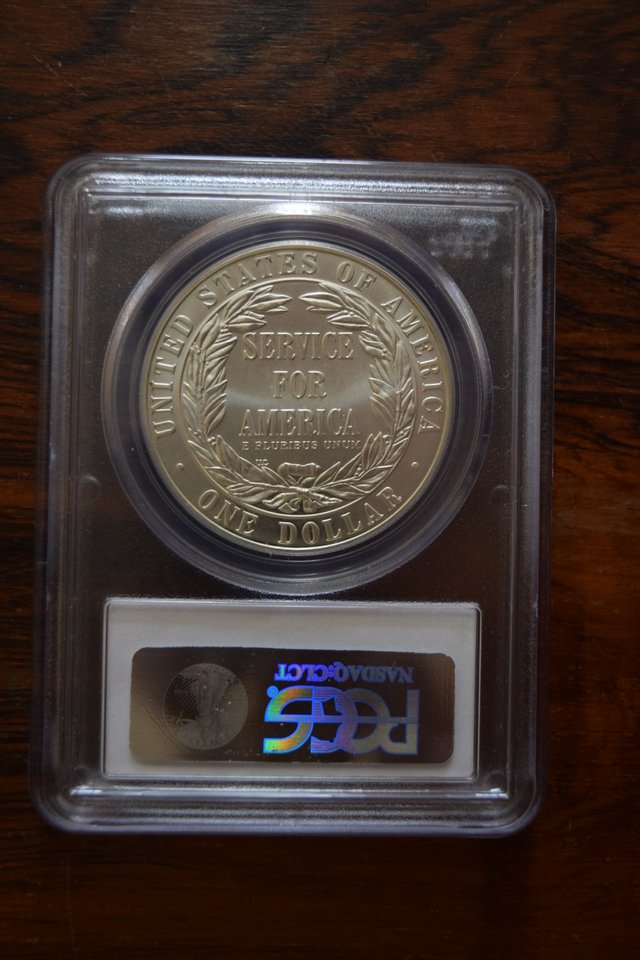 Foram emitidas 23.500 moedas em São Francisco. O preço de lançamento foi de U$32,00 e o preço atual é cerca de U$250,00 neste grau.
Muito obrigado por terem lido e por favor comentem, upvotem e me aconselhem.