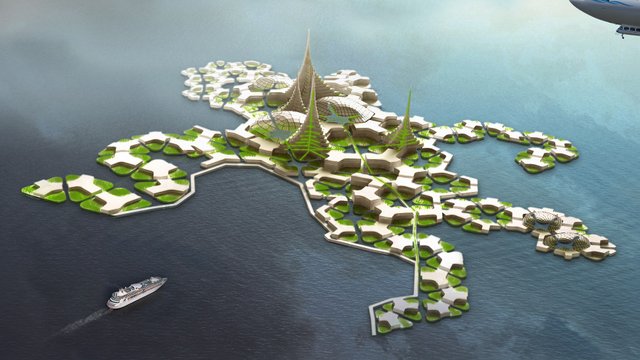 English Version Below – Roll Down to ENG
---
PT
Já faz alguns anos que acompanho algo do trabalho do Seasteading Institute, que traduzindo significa algo como Instituto da Civilização Marítima.
A proposta deles se resume a construção de cidades e civilizações flutuantes nos mares. Todo o entusiasta de novos sistemas socioeconômicos e políticos, se sentirá naturalmente atraído por esta ideia visionária, porque a superfície do planeta terra consiste em 71% de água. E alguns problemas globais abordados convencionalmente desaparecem por completo. Talvez o mais notório seja o problema da superpopulação.
Muito se tem considerado que o nosso planeta não poderia suportar uma quantidade populacional muito grande. Em vista destes e outros projetos e estudos, considero isto uma grande falácia. Ora, além de termos vastas quantidades de terra disponíveis, temos é claro praticamente 3,5 vezes mais superfície em água do que temos de terra.
O que estas reflexões e estudos nos indicam, é que temos que mudar radicalmente a forma de como gerenciamos os recursos naturais, de como construímos e mantemos cidades, enfim, como nos gerenciamos e nos organizamos como sociedade e civilização.
Então, estes projetos vem com um grande desejo: de experimentar realmente sistemas novos. Vale ressaltar que grande parte da superfície dos mares se constitui numa espécie de território neutro, não pertencendo a nenhum país ou nação. Isto quer dizer que qualquer civilização erguida nestes territórios, não serão submetidas a quaisquer leis vindo que qualquer estado ou nação que seja. Vejam um parágrafo traduzido do FAQ no site deles:
Como as cidades nos mares serão governadas?
A visão do Instituto é meta-política. Nós não promovemos nenhuma ideologia particular ou políticas específicas. Em vez disso, fornecemos uma plataforma para os outros tentarem novas maneiras de viver juntos, que eles acreditam que os tornarão mais felizes. Algumas cidades podem querer experimentar uma renda básica universal, enquanto outros podem preferir soluções de livre mercado. Alguns podem confiar na democracia direta eletrônica, outros podem confiar políticas públicas a tecnocratas, enquanto outros podem usar serviços baseados na escolha do consumidor, ou qualquer coisa entre isto tudo e além. Como estamos atualmente buscando relacionamentos com vários países para sediar as primeiras cidades em suas águas protegidas, esperamos que muitas leis locais sejam aplicadas lá. Leis internacionais se aplicam em qualquer jurisdição, incluindo o oceano aberto.
Agora imaginem só, além de podermos construir cidades flutuantes nos mares, podermos também construir cidades submarinas? Imaginem cidades e centros civilizatórios que vão da superfície do mar até bem ao fundo, submergindo nele, talvez até o fundo do mar? Quanto espaço seria construído neste projeto e quantas pessoas poderiam viver e trabalhar nesta espécie de prédio submarino?
As possibilidades são imensas. Mas para isso realmente acontecer, precisamos começar a largar os paradigmas mais antigos e conservadores que nos condicionam a sempre viver do mesmíssimo jeito, nas mesmíssimas estruturas sociais, políticas e econômicas, e nos aventurar nestes novos paradigmas e visões de mundo, onde realmente podemos visualizar um mundo bem melhor, livre da grande maioria dos problemas atuais.
Role abaixo até o final do artigo em inglês para ver algumas imagens que inspirarão vocês.
E então? O que vocês acham desta ideia de colonizar os mares? Que tipo de sociedades vocês acham que poderia ser possível? Deixe as suas impressões e pensamentos nos comentários.
---
ENG
For some years now I have been following something from the work of the Seasteading Institute.
Their proposal boils down to the construction of floating cities and civilizations in the seas. The whole enthusiast of new socio-economic and political systems will naturally be drawn to this visionary idea because the surface of the planet earth consists of 71% of water. And some of the issues dealt with conventionally disappear altogether. Perhaps the most notorious is the problem of overpopulation.
Much has been considered that our planet could not withstand a very large population. In view of these and other projects and studies, I consider this a major fallacy. Now, in addition to having vast amounts of land available, we are of course about 3.5 times more water surface than we have land.
What these reflections and studies tell us is that we have to radically change the way we manage natural resources, how we build and maintain cities, and how we manage and organize ourselves as a society and civilization.
So, these projects come with a great desire: to really try new systems. It is worth mentioning that much of the surface of the seas constitutes a kind of neutral territory, belonging to no country or nation. This means that any civilization erected in these territories will not be subject to any laws coming from any state or nation whatsoever. Look at a paragraph from the FAQ on their website:

 
Now imagine, besides we can build floating cities in the seas, can we also build underwater cities? Imagine cities and civilization centers that go from the surface of the sea to the very bottom, submerging in it, perhaps to the bottom of the sea? How much space would be built on this project and how many people could live and work in this kind of underwater building?
The possibilities are immense. But for this to happen, we must begin to abandon the older and more conservative paradigms that condition us to live the same way, in the very same social, political and economic structures, and to venture into these new paradigms and worldviews, where we can actually visualize a much better world, free from the vast majority of current problems.
Here are some pictures to inspire you: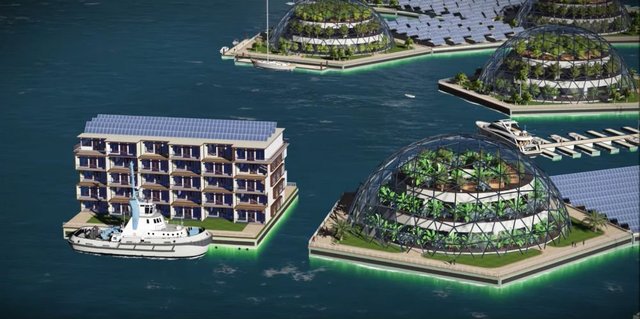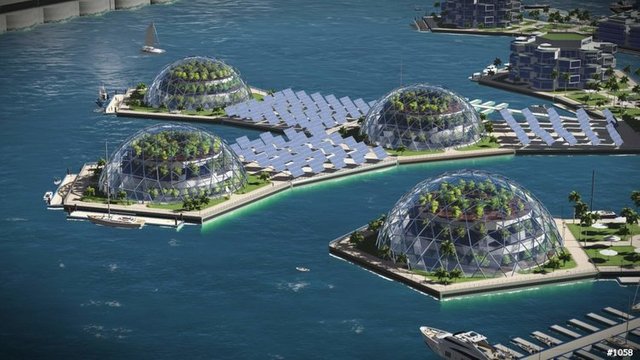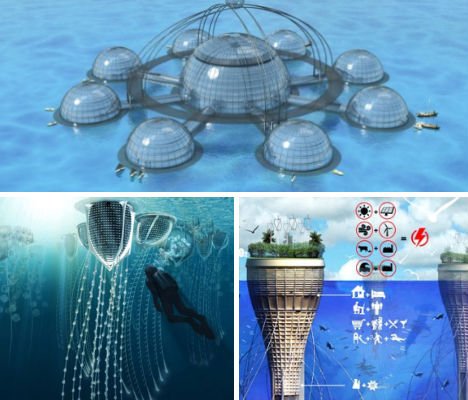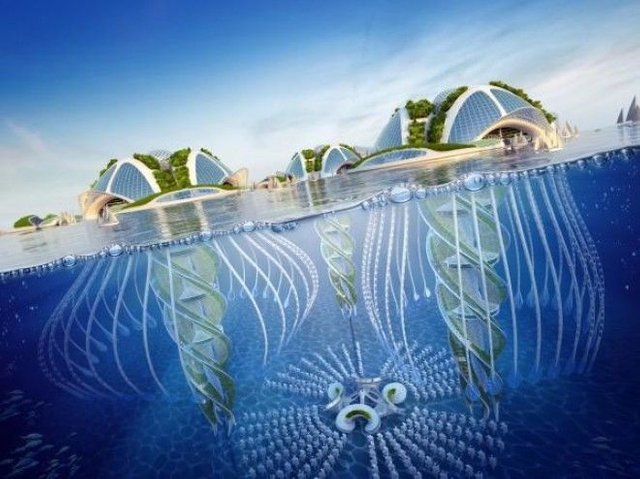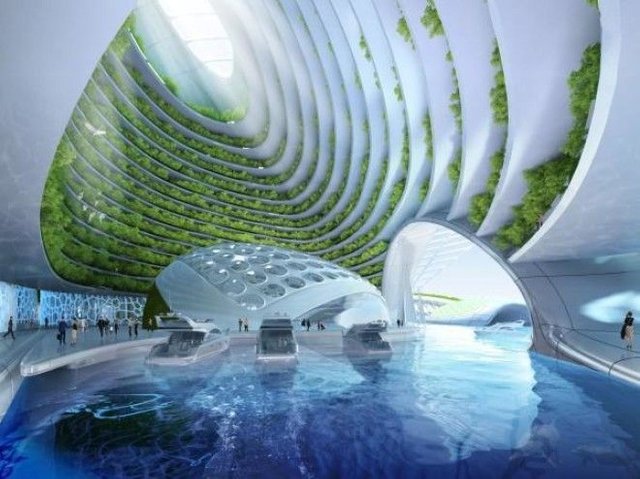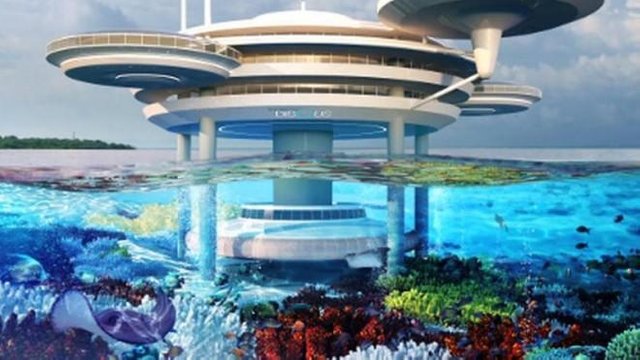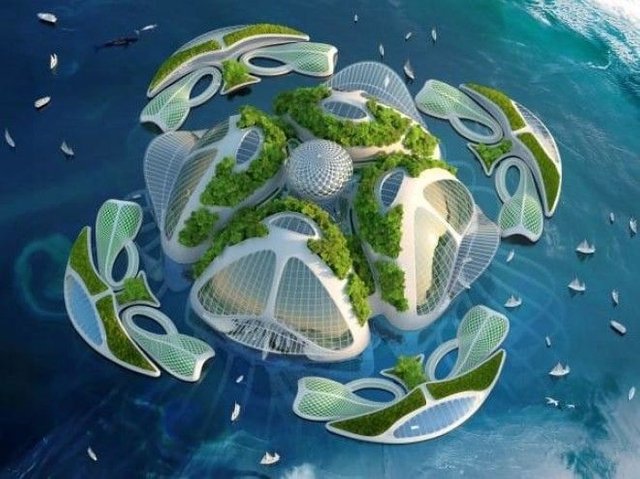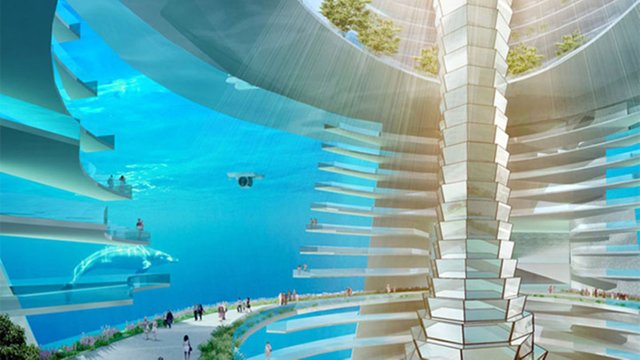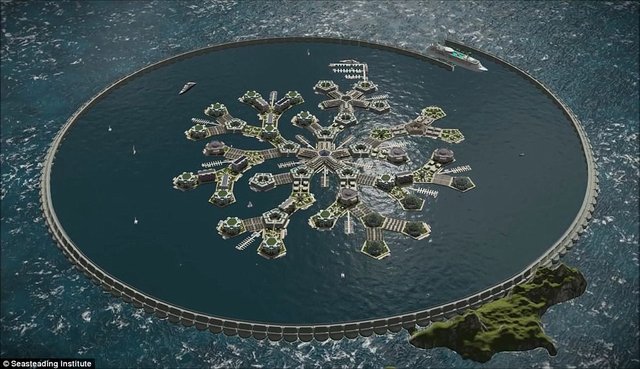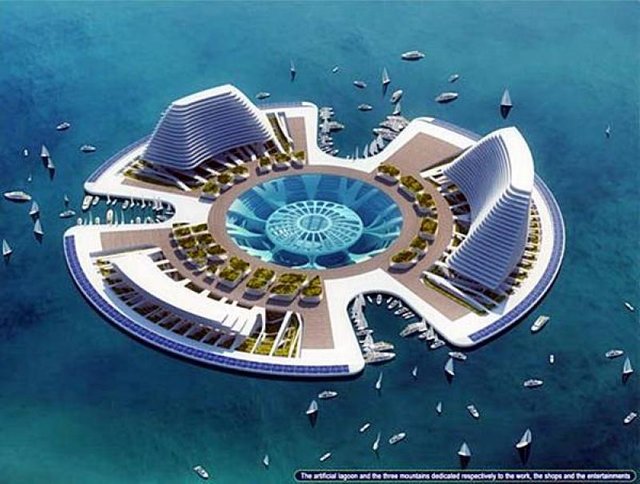 Well, what do you think of this idea of ​​colonizing the seas? What kind of societies do you think might be possible? Leave your impressions and thoughts in the comments.