Olá pessoal,
Vocês sabiam que é fácil ver aqui mesmo, dentro do Steemit, uma lista de aplicações desenvolvidas em cima da plataforma? É super simples. Eu não sabia, quem me deu a dica foi o @matheusggr, então eu quero aproveitar pra compartilhar com vocês.
Apesar de parecer obvio, tenho bastante certeza de que os novatos, como eu, não sabem disso. Especialmente pq eu procurei publicações nesse sentido, e não encontrei nada que me levasse de maneira tão simples à essa lista.
O passo à passo é o seguinte:
já logado na sua conta, clique naqueles 3 tracinhos na horizontal no canto superior direito, ao lado da sua foto;
corra o menu para baixo até encontrar o título "Apps Built on Steem";
Pronto, você chegou! Não é super simples?
Nessa janela que se abrirá, chamada "Steem Projects", você encontrará 16 categorias diferentes. No lado de cada categoria tem um numero pequeno, que é a quantidade de projetos desenvolvidos até agora naquela determinada categoria.
Eu ainda não explorei muita coisa do que existe ali pq fiquei ansioso para compartilhar isso com vocês. Agora vou lá dar uma bela fuçada. Se eu achar algo interessante compartilho com vocês, e vocês, se encontrarem algo bacana, nos contem aqui embaixo!
Espero que o post tenha ajudado, e mais uma vez, obrigado ao @matheusggr!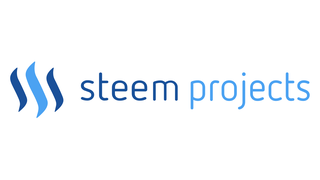 (English: Hello guys,
Did you know that it is easy to see here, within Steemit, a list of applications developed on the platform? It's super simple. I did not know, the one who gave me the tip was @matheusggr, so I want to take the opportunity to share with you.
Although it sounds obvious, I'm pretty sure the newbies, like me, do not know that. Especially because I looked for publications in that sense, and found nothing that would lead me so simply to this list.
The step by step is as follows:
already logged in to your account, click on those 3 horizontal dashes in the upper right corner, next to your photo;
Run the menu down until you find the title "Apps Built on Steem";
There you are! Is not it super simple?
In this window that will open, called "Steem Projects", you will find 16 different categories. On the side of each category has a small number, which is the number of projects developed so far in that category.
I still have not explored much of what exists there because I was eager to share it with you. Now I'm going to have a nice ride here. If I find something interesting I share with you, and you, if you find something nice, tell us down here!
I hope the post has helped, and again, thanks to @matheusggr!)