. 30 . Moedas do Mundo
Referências:
. Standard Catalog of World Coins, by C. L. Krause and C. Mishier
. https://en.numista.com/
. https://www.wikipedia.org/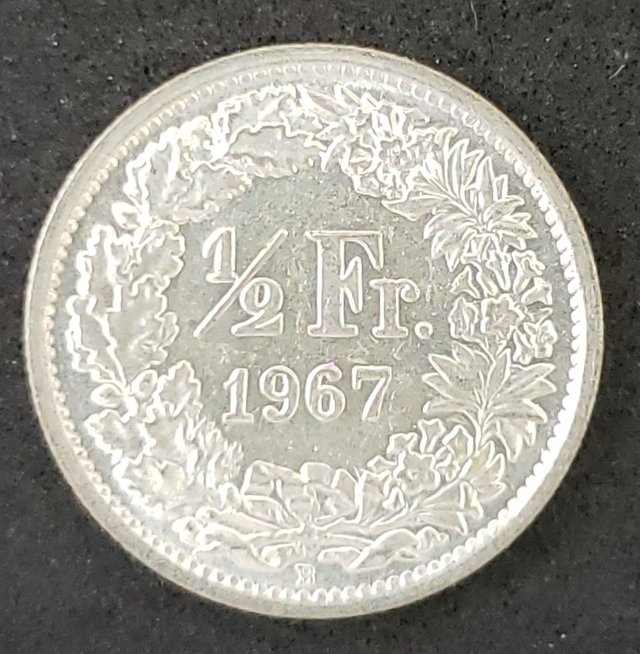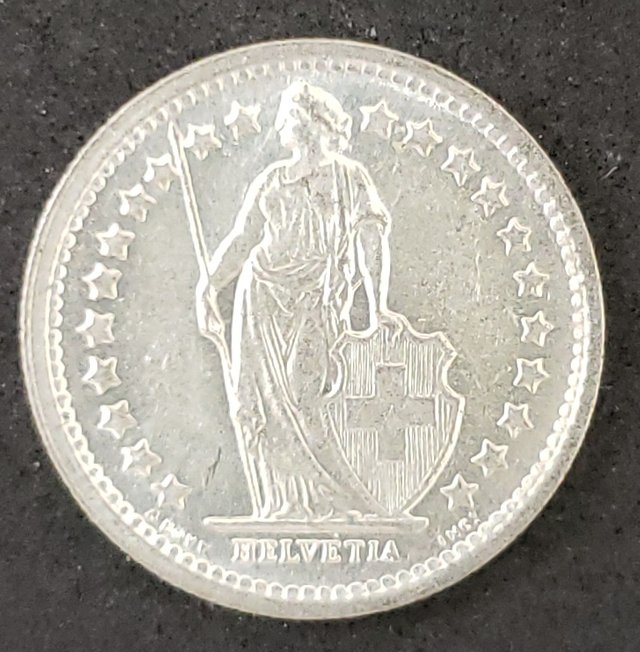 Características:
País: Suíça
Valor: 1/2 Franco
Ano: 1967
Peso: 2,5 g
Material: Prata 83,5%
Cunhagem : 16.096.000
Tipo: Moeda Circulante
Esta moeda foi emitida de 1875 a 1967 pela Casa da Moeda de Berna, Suiça.
O reverso mostra o valor ao centro, com a data logo abaixo e a mintmark (B) abaixo da coroa de louros.
O obverso mostra Helvetia, a personificação da Suiça, de toga, segurando uma lança e apoiada num escudo. As 22 estrelas representam os 22 cantões existentes na época.
Ambos os lados foram gravados por Antoine Bovy.
Muito obrigado e até a próxima moeda.