. 29 . Moedas do Mundo
Referências:
. Standard Catalog of World Coins, by C. L. Krause and C. Mishier
. https://en.numista.com/
. https://www.wikipedia.org/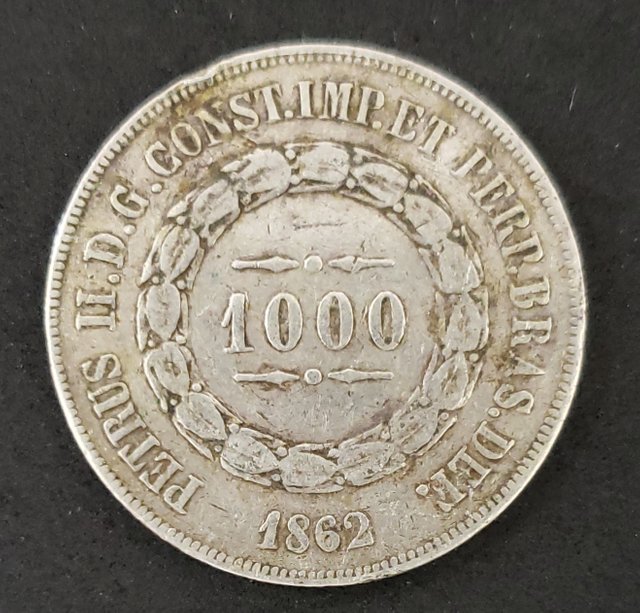 Características:
País: Brasil
Valor: 1000 Réis
Ano: 1862
Peso: 12,75 g
Material: Prata 91,7%
Tipo: Moeda Circulante
Esta moeda foi emitida entre 1853 e 1866.
O obverso mostra o valor e tem a seguinte inscrição "PETRUS II.D.G.CONST.IMP.ET PERP. BRAS.DEF", que, em latim, significava "PETRUS SECUNDUS DEI GRATIA CONSTITUTIONALIS IMPERATOR ET PERPETUUS BRASILIÆ DEFENSOR" e em português " Pedro Segundo com a Graça de Deus Imperador Constitucional e Defensor Perpétuo do Brasil".
O reverso mostra o brasão do Império do Brasil, com a seguinte inscrição "IN HOC SIGNO VINCES", que significa "Sob Este Signo Vencerás".
Muito obrigado e até a próxima moeda.