. 26 . Moedas do Mundo
Referências:
. Standard Catalog of World Coins, by C. L. Krause and C. Mishier
. https://en.numista.com/
. https://www.wikipedia.org/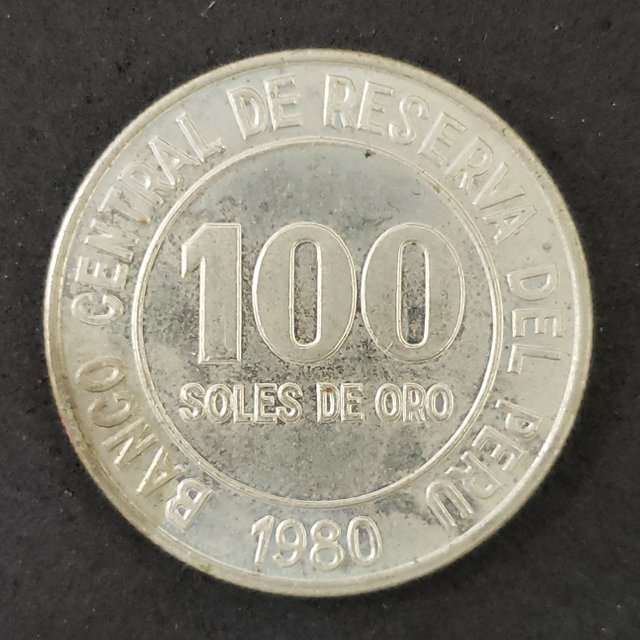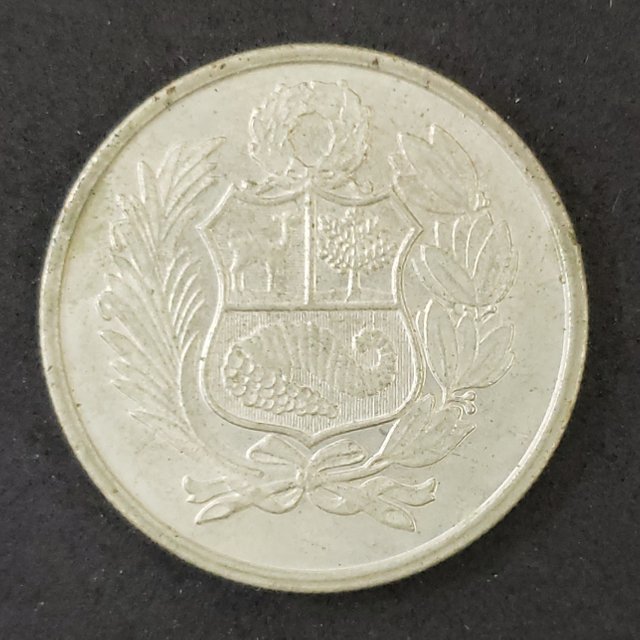 Características:
País: Peru
Valor: 100 Soles de Oro
Ano: 1980
Peso: 11.7 g
Material: Copper-nickel
Cunhagem : 100.000.000
Tipo: Moeda Circulante
Esta moeda foi emitida em 1980 e 1982.
O reverso mostra o valor ao centro, com a data logo abaixo.
O obverso mostra o brasão do Peru cercado por um ramo de louro e outro de oliveira.
Muito obrigado e até a próxima moeda.