. 157 . Moedas do Mundo
Referências:
. Standard Catalog of World Coins, by C. L. Krause and C. Mishier
. https://en.numista.com/
. https://www.wikipedia.org/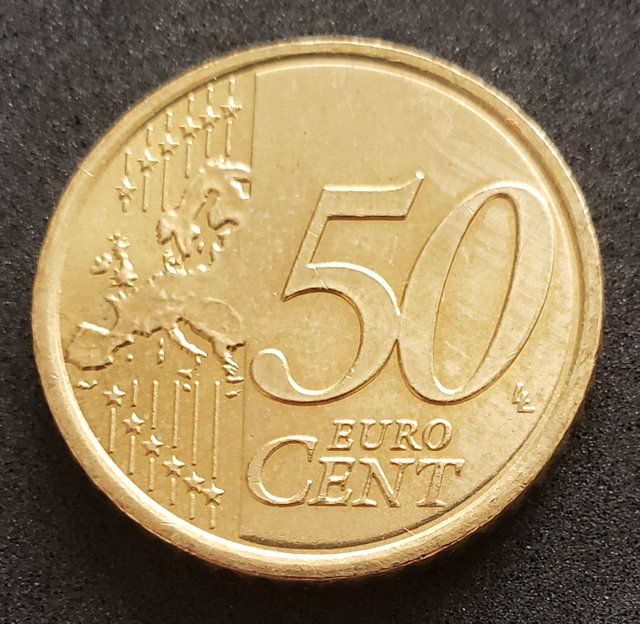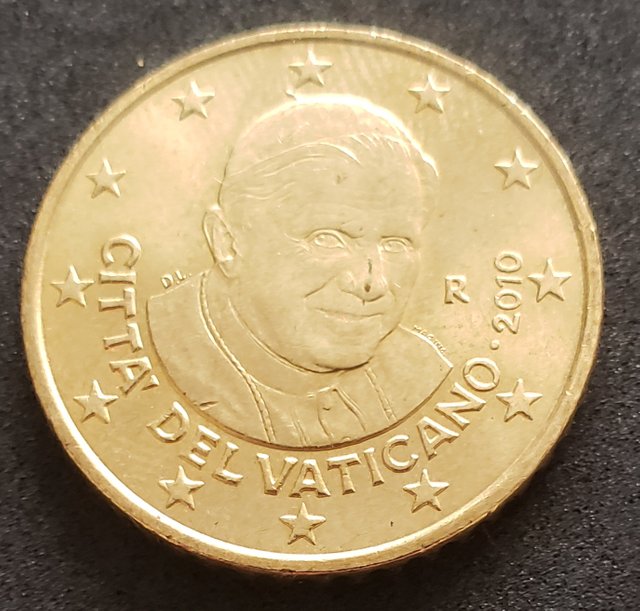 Características:
País: Vaticano
Valor: 50 Euro Cent
Ano: 2010
Peso: 7.8 g
Material: Ouro nórdico
Cunhagem: 2.190.704
Tipo: Moeda Circulante
Ela foi emitida de 2008 a 2013.
Foi emitida pelo Istituto Poligrafico e Zecca dello Stato, Roma, Itália.
O reverso mostra um mapa do continente europeu sem fronteiras, ao lado do valor facial.
Foi gravado por Luc Luycx.
O obverso mostra um retrato três-quartos de Sua Santidade Papa Benedito XV.
Foi gravado por Daniela Longo e Maria Angela Cassol.
Muito obrigado e até a próxima moeda.