. 153 . Moedas do Mundo
Referências:
. Standard Catalog of World Coins, by C. L. Krause and C. Mishier
. https://en.numista.com/
. https://www.wikipedia.org/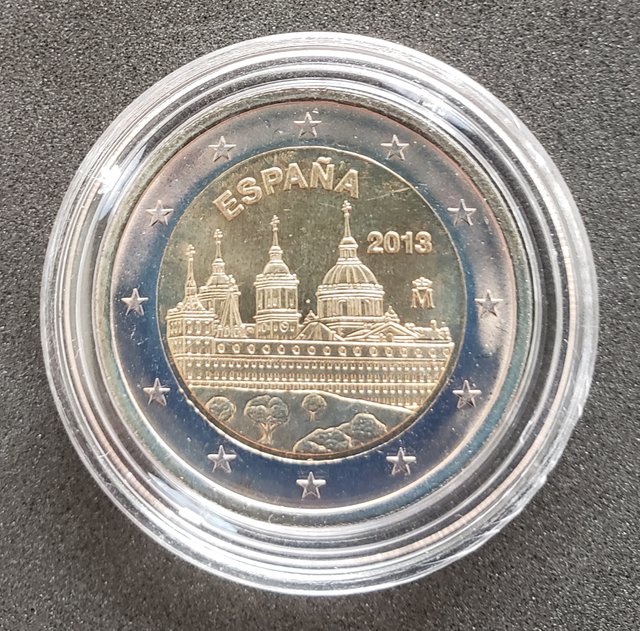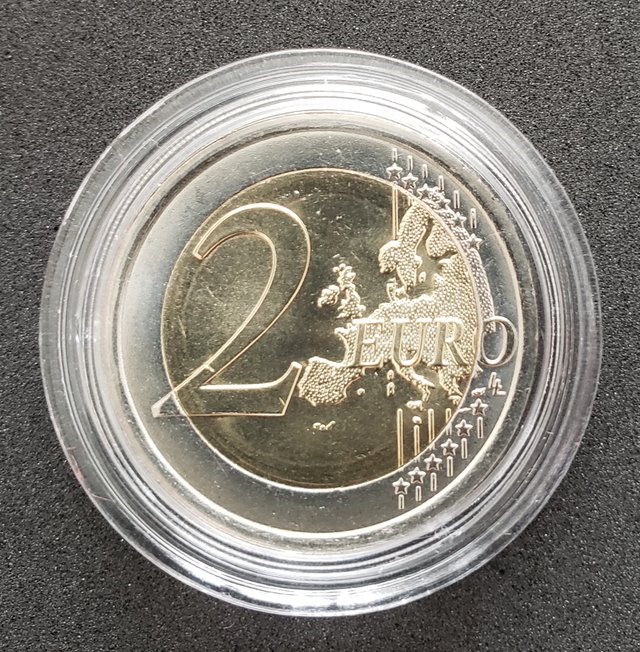 Características:
País: Espanha
Valor: 2 Euros
Ano: 2013
Peso: 8,5 g
Material: Cupro-níquel
Cunhagem: 4.000.000
Tipo: Moeda Comemorativa Circulante
Comemora a Herança Mundial da UNESCO: El Escorial.
Foi emitido pela Real Casa de la Moneda, Madri, Espanha.
O obverso mostra uma vista do Mosteiro de San Lorenzo del Escorial. Na parte superior, em sentido circular e com letras maiúsculas, o nome do país emissor "ESPAÑA". No lado direito, o ano de emissão "2013" e a marca da casa da moeda. No anel externo da moeda, estão representadas as 12 estrelas da bandeira europeia.
Foi gravado por Alfonso Morales Múnoz.
O reverso mostra, junto ao valor, um mapa do continente europeu, sem fronteiras.
Foi gravado por Luc Luycx.
Na borda vemos a inscrição "2 ** ﺡ ** 2 ** ﺡ ** 2 ** ﺡ **".
Muito obrigado e até a próxima moeda.