. 151 . Moedas do Mundo
Referências:
. Standard Catalog of World Coins, by C. L. Krause and C. Mishier
. https://en.numista.com/
. https://www.wikipedia.org/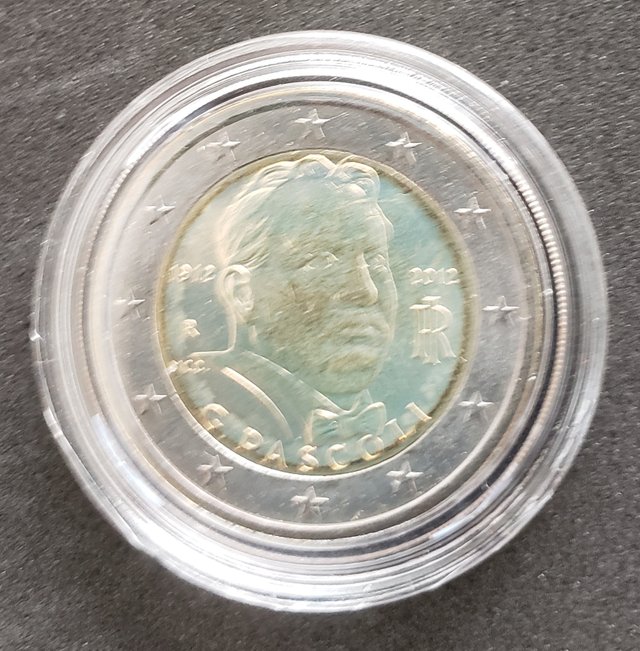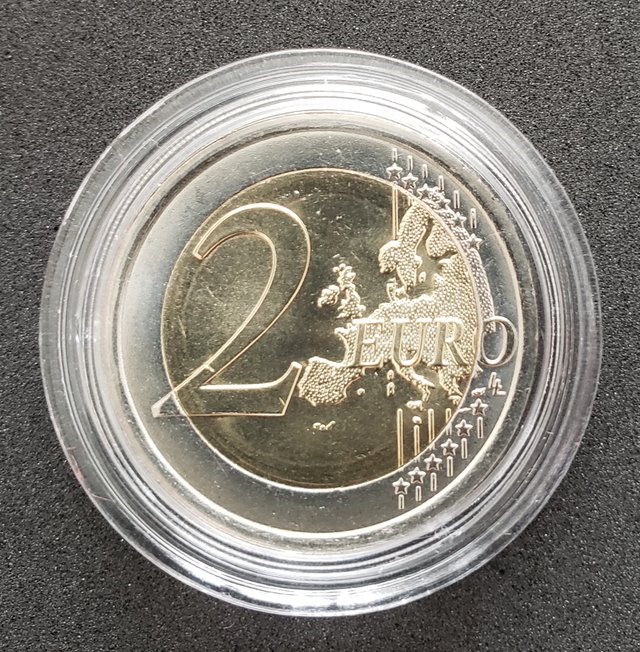 Características:
País: Itália
Valor: 2 Euros
Ano: 2012
Peso: 8,5 g
Material: Cupro-níquel
Cunhagem: 14.988.000
Tipo: Moeda Comemorativa Circulante
Comemora o 100° aniversário da morte de Giovanni Pascoli.
Foi emitido pelo Istituto Poligrafico e Zecca dello Stato, Roma, Itália.
O obverso mostra um retrato de Giovanni Pascoli, um poeta da região da Romagna que foi um representante proeminente da literatura italiana do final do século XIX.
Foi gravado por Maria Carmela Colaneri.
O reverso mostra, junto ao valor, um mapa do continente europeu, sem fronteiras.
Foi gravado por Luc Luycx.
Na borda vemos a inscrição "2 * ﺡ * 2 * ﺡ * 2 * ﺡ *".
Muito obrigado e até a próxima moeda.