. 148 . Moedas do Mundo
Referências:
. Standard Catalog of World Coins, by C. L. Krause and C. Mishier
. https://en.numista.com/
. https://www.wikipedia.org/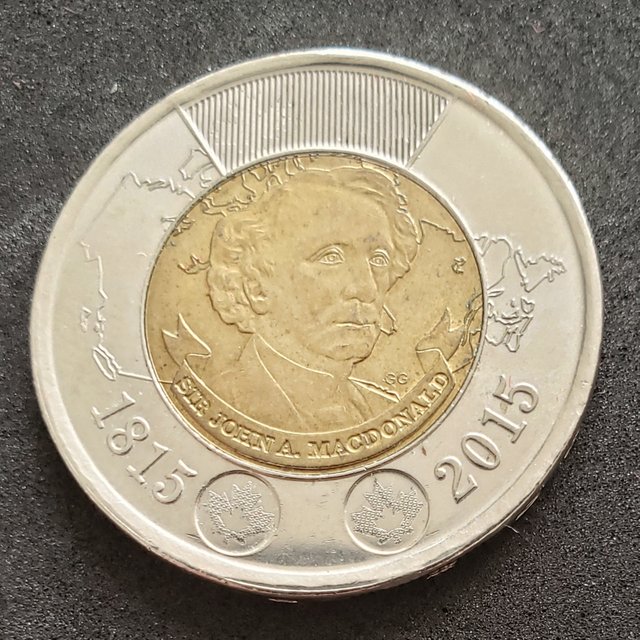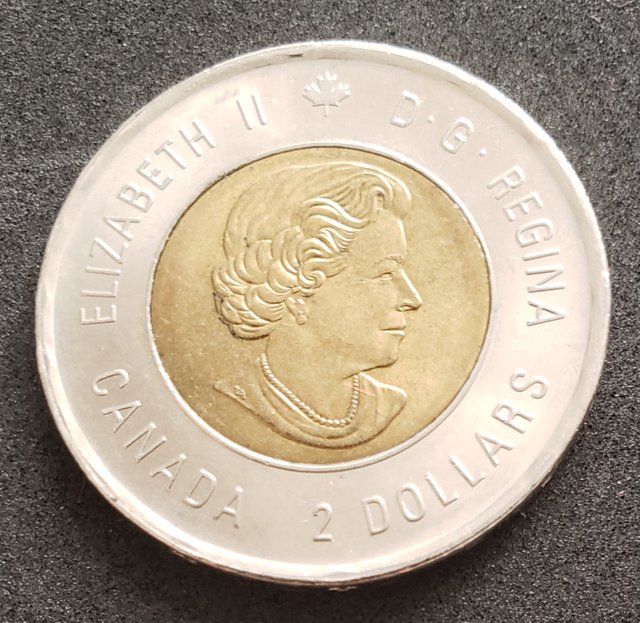 Características:
País: Canadá
Valor: 2 Dólares
Ano: 2015
Peso: 6,93 g
Material: Bimetálico: centro de alumínio-bronze banhado a latão em anel de aço banhado a níquel
Cunhagem: 5.000.000
Tipo: Moeda Comemorativa Circulante
Ela comemora o 200° aniversário de nascimento de Sir John A. Macdonald.
Esta moeda foi emitida somente em 2015.
Foi emitida pela Real Casa da Moeda do Canadá, Ottawa, Canadá.
O reverso mostra o retrato de Sir John A. Macdonald superimposto ao mapa do Canadá .
O obverso mostra o retrato da Rainha Elisabete II e a inscrição "ELIZABETH II D.G. REGINA", que significa "Elizabete II Rainha pela Graça de Deus". Vemos também o valor e o país emissor.
Na borda vemos "CANADA 2 DOLLARS".
Muito obrigado e até a próxima moeda.