. 121 . Moedas do Mundo
Referências:
. Standard Catalog of World Coins, by C. L. Krause and C. Mishier
. https://en.numista.com/
. https://www.wikipedia.org/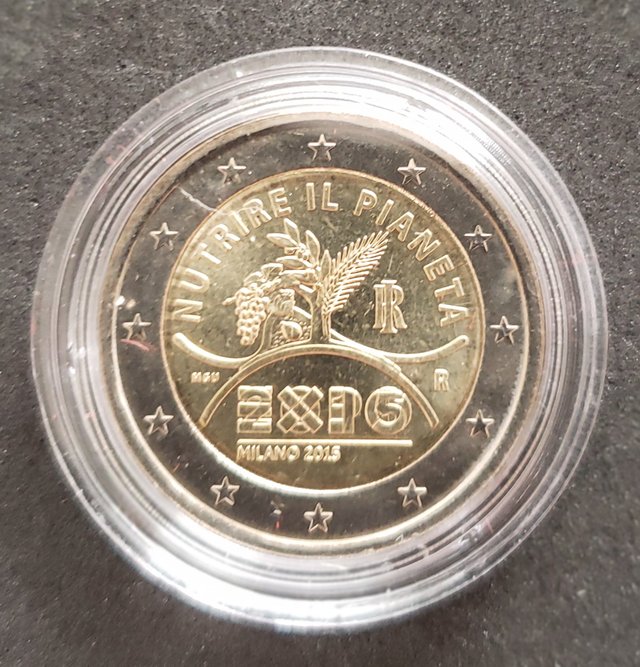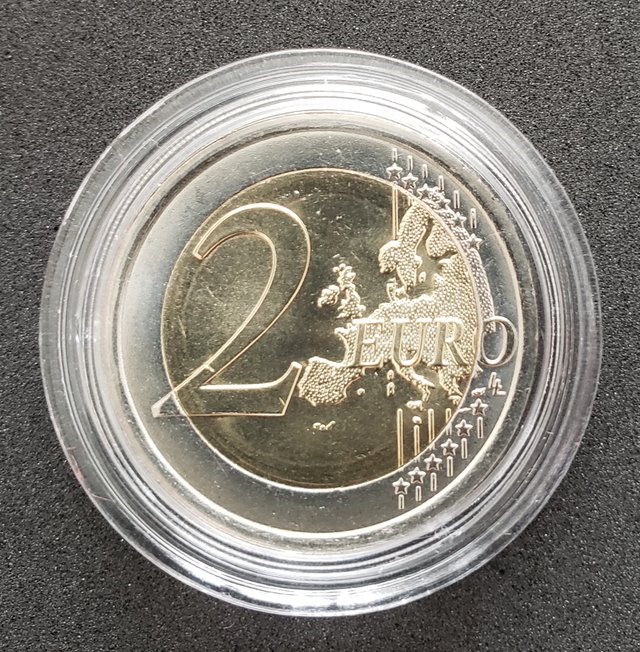 Características:
País: Itália
Valor: 2 Euros
Ano: 2015
Peso: 8,5 g
Material: Cupro-níquel
Cunhagem: 3.463.000
Tipo: Moeda Comemorativa Circulante
Comemora a Expo Milano 2015. Por seis meses, de 1° de maio a 31 de outubro de 2015, Milão hospedou a Exposição Universal, uma feira internacional onde todos os países participantes mostravam o melhor de suas tecnologias de alimentação para enfrentar um desafio mundial, promovendo alimentos saudáveis e seguros que estão disponíveis para toda a humanidade como garantia de um futuro sustentável e pacífico.
Foi emitida pelo Istituto Poligrafico e Zecca dello Stato, Roma, Itália.
O obverso mostra uma composição que simboliza a fertilidade da Terra: em um semicírculo representando o globo terrestre, uma semente alimentada por água e prestes a germinar; acima da terra, um broto de videira, um galho de oliveira e um feixe de trigo crescendo no tronco de uma árvore. Vemos também a inscrição "NUTRIRE IL PIANETA" que significa "Alimentar o Planeta", além do país e o símbolo da exposição.
Foi gravado por Maria Grazia Urbani.
O reverso mostra, junto ao valor, um mapa do continente europeu, sem fronteiras.
Foi gravado por Luc Luycx.
Na borda vemos a inscrição "2 ** 2 ** 2 ** 2 ** 2 ** 2 **".
Muito obrigado e até a próxima moeda.