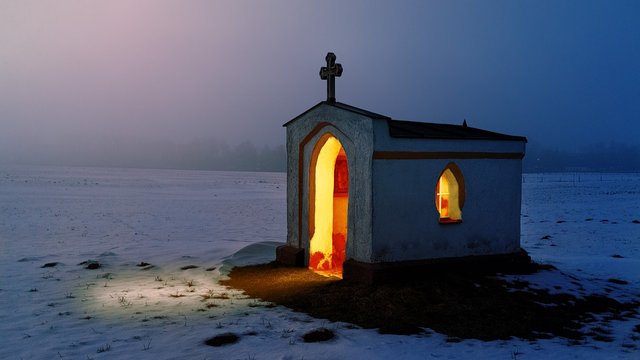 pixabay: Jplenio
---
There are places of beauty in this world as well as places of pain, fear and regret. We often seek those places where it is believed there's fun to be had. Yet in those same places, places were laughter is heard all day long, where happy couples hold hands, kiss, watch the sun set or the sea surf, people still have memories that make them weep. It is a weird world we live in.
Sometimes I take my self to places were good memories were made and yet all I can take away when I am done soaking in the atmosphere of such places, is a certain feeling of pain. Why this is, I do not know.
It could be that it is because I can no longer find those that created such a memory in such a place now or the place has changed its face with the warping of time. It could also be that my memory was distorted because I have come to discover that I cannot trust my memory sometimes. Can you trust yours?
I have a memory of myself and my homeboy coming back from smoking weed back in secondary school. We were so gone that we were leaning on the bikeman's back all the way back to my home. I remember my mom looking at the both of us and asking if we were fine and my boy quickly leaving me to face the music. Luckily mums never got to discover the reason for my red eyes and mellow smile. Do you know my friend has no memory of that incident?
Now is it that my memory has lied to me or his memory has lied to him? We are still young, kinda. He is now decently married, two kids and all the Christian things. I am still tossing around with my head, stupid habits and this writing thingy. So who is wrong? Who has a memory that is incorrect?
You understand me now, don't you? If you don't, here's another story. I dated a girl some years back; pretty with a tiny waist and wide hips. You know that kinda girl right? Anyways, we had things going and it was good while it lasted.
Now some weeks ago, we got talking about sex and head. Now for the uninitiated, head is when a girl or a guy goes down on their partners. It is not something everybody does during sex and the few who do it, or who are confident enough to say they do it testify to its efficacy. Lol.
Now I remember going down on this girl, yet she can't remember it. Was it such a terrible experience that she wiped it off her memory or did it never happen? Am I having issues with my memory?
This is not memory loss. This is memory that I have in my head, vividly, yet those who I share these memories with claim to have never experienced it. What am i to say?
I am sitted at a place where I used to smoke blunts with my homeboys back in the day. It used to be a wild open place but now it has been built up with lots of really pretty houses and roads and all that. Now I don't mind progress, no sir, but I feel like you, if you would walk those paths with me, would doubt my memory. What can I say?
Memory is a strange thing. It is something intangible, yet we would cling to it with all of our might. We would vouch with our memories, build and destroy with it and sometimes, when the light is off and we are alone in the darkness, forgotten, rejected, it is our memories of times past that puts a smile on our faces and make us dare to see tomorrow. The thing is, can we rely on it? A lovely Sunday to you and yours.
©warpedpoetic, 2019.