Nobody owes you anything!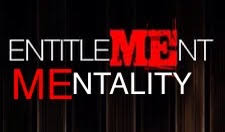 Photo Credit
Let me say something I think is important.
Elderly people in particular, because they're fond of giving homilies, need to realise this:
Age doesn't confer you with a right over people's lives.
People determine who they deem fit to accord rights over their lives to; Age doesn't award you a perquisite to this.
Whenever you offer someone an advise, the person is at his/her volition to adhere to your advise. It's not your prerogative to determine that.
You don't have any right over another person's life.
If someone else willingly submits to your choices regarding his/her life, it's a privilege, not a right.
The apparent truth is, you can't claim such privilege from someone you didn't birth, you don't pay bills for, or, you don't add any value to.
You don't see someone, and then think because you're older, you're entitled to choke them with your decisions.
Please, don't move around with such entitlement mentality, this is 2018. Nobody owes you shit.
Let's all learn to respect our boundaries.
Your exclusive right to a decision ends with you.