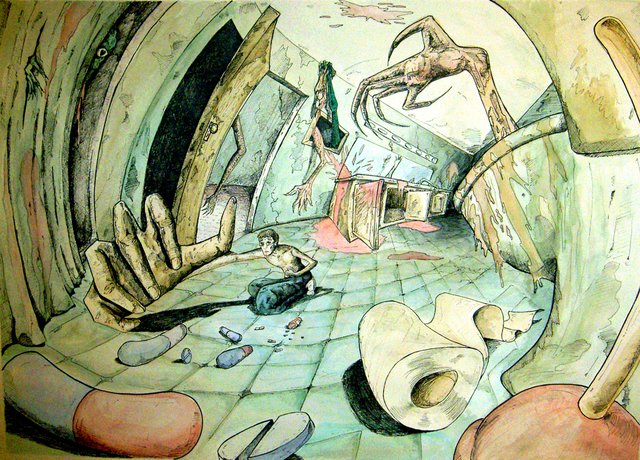 Art by SebMaestro
"I see harm reduction as a way of engaging people as part of that path to recovery."

~Paul R. Ehrlich

Addiction is not a disease.

It is not a moral failing either.

Addiction is an adaptation.

People fall into addictive patterns of behavior because they want to escape from terrible environments, from emotional injuries, and from the ravages of abusive relationships.




Experimental Studies on Addiction: Rats and Drugs

There are studies with rats that demonstrate how this works on a basic level.

Most people are only familiar with the study that showed the singly caged rat (inside a "Skinner Box") who constantly chose cocaine over water until it died. However, when rats live with their family in a safe and playful environment, they will almost never choose heroin over their family.

There was an experimental study called "Rat Park" that demonstrated this. The rats within rat park played often and mingled with other rats. When opioids were introduced, the rats almost never touched the substance, much less became "addicted" to it. They preferred to play instead of take dope.




Human Comparison to "Rat Park"; Environment Contributes to Addiction

Compare this to humans. Whenever we suffer various forms of abuse and live in difficult environments—whenever we feel alone—this is when we turn to drugs, booze, and other "addictive" habits. In this sense, addiction is only a choice made for the purposes of survival and psychological equilibrium.

However, we have been duped into believing that the drugs themselves cause addiction. This is one of the biggest lies ever peddled, and it is used to prop up the drug war and condemn drug users as worthless junkies.




The Root Cause of Addiction is Safety

But armed with new knowledge and understanding, we see that the root cause of addiction is safety. People want to feel safe. And that is why they escape into drug abuse. That is why they choose these chemicals over anything else.

Therefore, next time you see a relative doing hard drugs, instead of judging them, perhaps try to empathize with their plight and understand what traumas and abuses may have led to their need to rescue themselves with drugs.

---

My name is Sterlin. Follow me @sterlinluxan, Psychologic-Anarchist. I also run the Psychologic-Anarchist Facebook page and produce many YouTube videos. My interests lie in the intersection of counseling psychology and anarchism. I write about the depredations of psychiatry, and also the new philosophy of compassionate anarchism. We have a large community devoted to discussing psychology and relational voluntaryism.