You're fired!
Time is now so confused, at any time you can get: "You are fired!" I want to talk about how you can support yourself in such a reality.
If you have a job, but you are alarmed by the massive layoffs around, and because of this you become nervous, sleep worse, and constantly fall into the circle of annoying fears of possible unemployment, the first thing you can do is try to reduce the feeling of uncertainty in this matter. Uncertainty is generally a nasty thing. A kind of fluctuation underfoot, instead of the support of a familiar, measured life. And to live it all and always hard. So, think, how can you clarify your situation? Talk with your superiors, with colleagues, to try to find out the positions of your company in today's market. It seems to me that in any way of obtaining at least some information can become a little easier.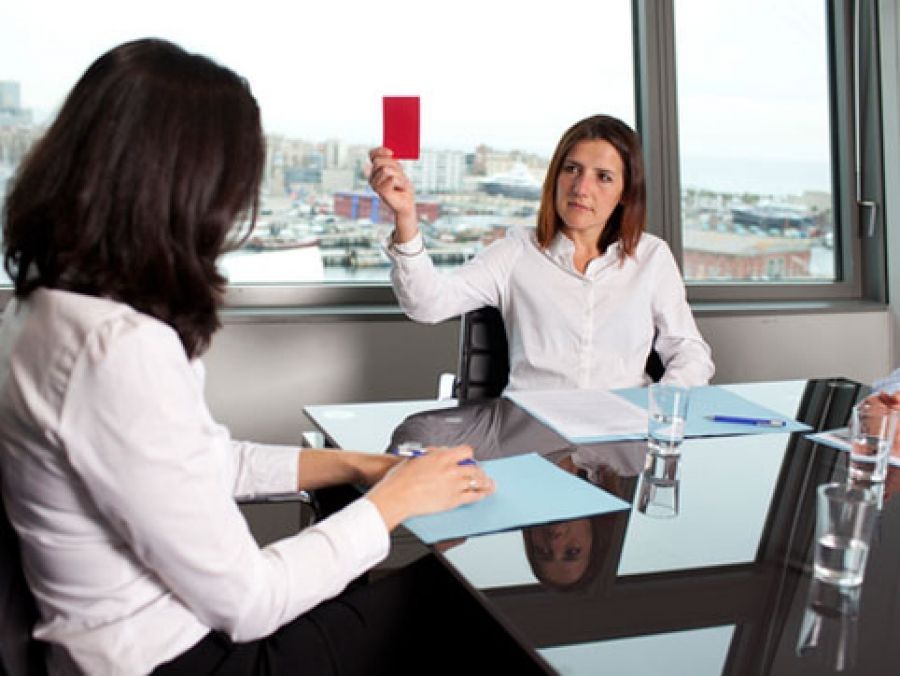 If this fact is accomplished - you were fired - how can this be experienced with the least emotional loss?
Let's first about how to live it. This is a real psychological trauma.
Here the most nasty thing, in my opinion, is that someone big and strong - the company's management - made a decision without regard for your interests and wishes. They deprived you of the right to choose. This brings us back to the traumas of childhood, when Papa-Mama "ruled" us as we wanted, and we only had to accept their election as the only possible one. Such situations at any age cause a lot of irritation and anger. And they can immerse you in a feeling of childish helplessness.
Even when you leave, you can get the feeling that you - rejected, done completely - completely unnecessary. This experience is already older - adolescence. When you refuse to accept - or directly drive - from the company of your peers. It can become very painful and offensive. And this pain - in the worst case scenario - can for a long time give you insecurity, doubts about your "suitability" to the society. Therefore, upon dismissal, this "old wound" can reopen and deliver a bunch of unpleasant emotions.
But how little more is the perception of this situation, you can even further upset yourself ... I think, in any case, grieving, of course, it is necessary. To regret yourself, to piss on these "bad people" who have treated you so low and unjustly. But for anyone, you have to try to get out of this state. But as?
Compared with a distant - or not very distant - childhood, today you have a very powerful resource - you are already an Adult. And very different from that kid - or angular teenager - who at one time was tormented by his dependence on the elders or experienced situational rejections of peers. Therefore, the first thing that makes sense is done, having angered and burned off, is to say something like the following:
"There have been changes in my life. Yes, unexpected. Yes, disturbing me. But I am quite an adult and independent person to seek and successfully find support and a way out of this situation! "
What can support you:
say to yourself: "This is just a job - one of a bunch of possible classes for me for 8 hours a day. And my human and professional qualities, my health, my loved ones - everything is with me. And I can always rely on this "

try to calmly analyze how much the lost work was actually "light in the window". Clearly remember that you were tense there. And so ... carefully "try to rejoice that from these strains you - even though someone else's will - finally got rid of ...

think about what new job you want to find yourself. Think about it as follows - without a hitch, grab for the very first sentence, just to hide from your current unemployment. Maybe it's time for you to change the field of activity, and this dismissal is just a good chance in some sense to try to master a business that you really like. You "rolled on rolled", lived in a routine, dreaming of that, once you start, for example, you plant flowers, or bake bread and all sorts of sweet rolls. And here's the chance. Maybe even learn where to go - what do you think?

And here is a completely paradoxical thought. You were RELEASED! Down with the hateful alarm clock - an ever-worn office suit - these annoying customers, grumblers - bosses! Finally a lot of free time! It can be spent in different ways. But at least reserve part for yourself. Pamper your body and soul. Who - than a day 's walk without fuss and haste, hike to some vernissage, bath, belly dancing (very conducive to feeling like a straight Woman with a capital letter?) And stuff, and so on ... Yes, for a while - until a new job - you yourself will have to structure your time. But try to provide in your schedule those opportunities that you were deprived of, "humpbacked" in your workplace ... A seditious thought - but how do you try to enjoy your today's idleness?
And you will definitely find a job. Yes, and better than before. After all, you are a good man, and the universe helps good people!
Author - Irina Lopatuhina
Psychologist, Gestalt therapist
Website: lopatuhina.ru