How Does Boudoir Photography Help Individuals Embrace Their Sexuality/Sensuality?
How Does Boudoir Photography Help Individuals Embrace Their Sexuality/Sensuality?
By JealousyJane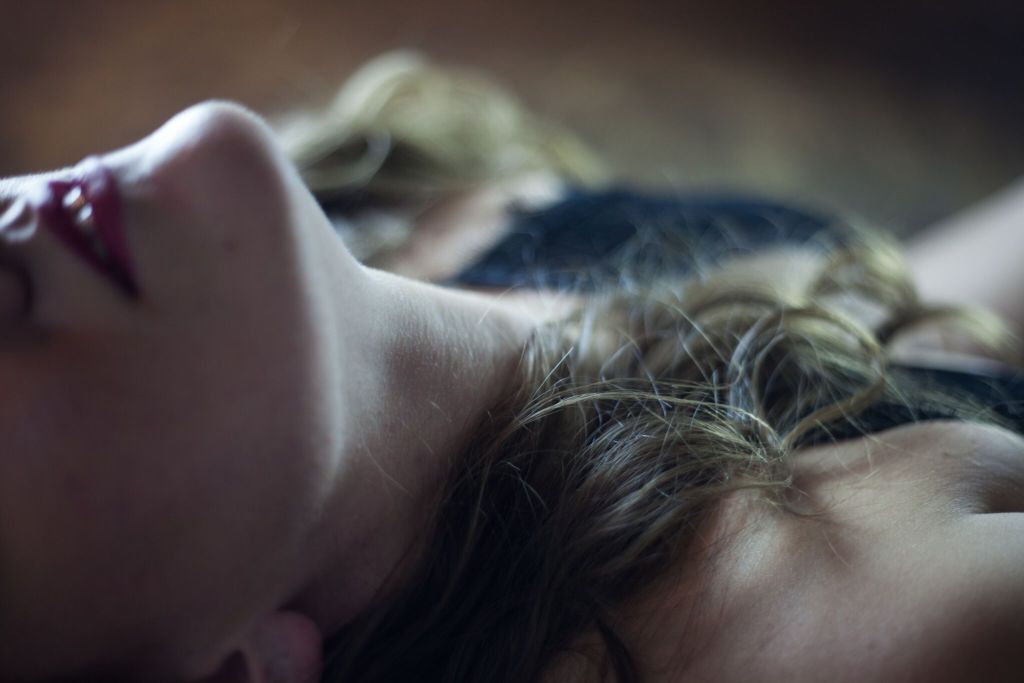 Boudoir (/ˈbuːdwɑːr/; French: [bu.dwaʁ]) is a woman's private sitting room or salon in a furnished accommodation usually between the dining room and the bedroom, but can also refer to a woman's private bedroom. (wikipedia)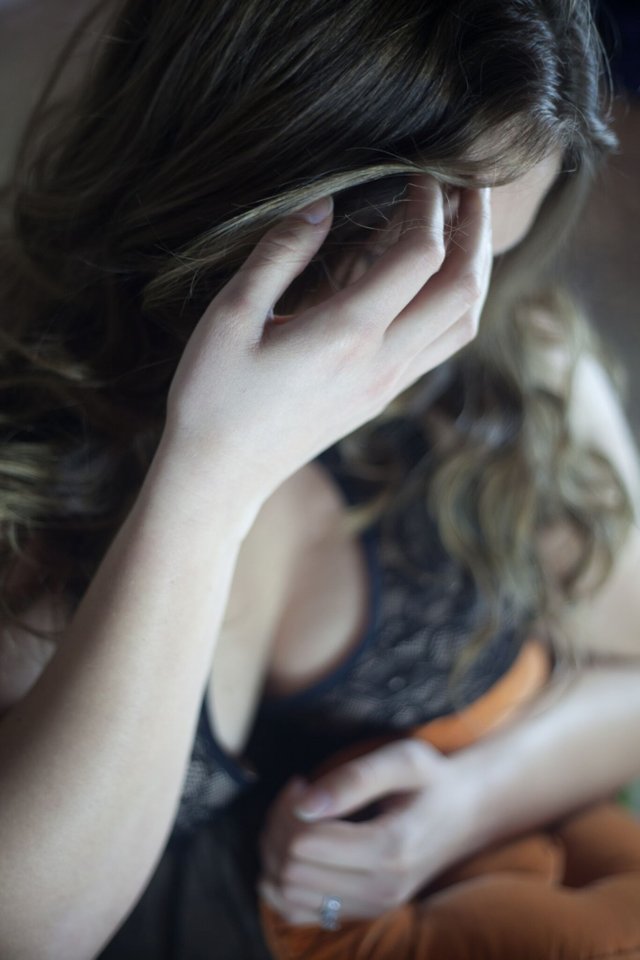 I am a female photographer who offers boudoir photography to (usually but not exclusively) female clients. I market my boudoir photography as "for a woman, by a woman." I offer a female only staff, which most of my clients prefer for one reason or another.
I have had clients approach me privately about wanting to do a boudoir photo session but they have concerns about their "imperfections", or they talk about having a negative body image and confidence issues, fantasizing about losing weight first, or someday this or that…
I can picture so many memes about my responses to these women. "You will never again be as young as you are today." "Everyone is beautiful" "Beauty comes in all shapes and sizes." My responses to these potential clients have always been genuine.
I can give several examples of women who had similar reservations and afterward had written me to tell me how happy they were that they had decided to do the boudoir photo session. One in particular stands out in my mind. She will remain anonymous, and we shall refer to her as "The Preacher's Wife".
For obvious reasons her privacy was important, as with all my clients unless they inform me in writing otherwise. She had messaged me on social media several times about boudoir and we talked about her concerns and reservations like privacy in the process of the shoot, editing, as well as photo printing lab choice. We talked in depth about her body image and confidence. She was uncomfortable with the weight she had gained over the course of her marriage. She wondered how I could possibly make her look and feel beautiful because she wore dress size 20-something. I assured her that as a plus size woman myself, I understood the female body in ways male photographers may not. I assured her I would carefully think about her angles, her poses and my angles on my shots in relation to her. I told her about how we can dress her in things she is comfortable in or drape fabrics with sensual textures over area she was not comfortable revealing to the camera. I told her even a close up showing only in inner wrist can be sexy.
At that point in the dialogue, i could tell her mind was filling up with exciting ideas and the topic of self doubt would fade from the conversations. We planned carefully her outfits and props. She had some sentimental ideas, some romantic ideas, and something just for her. Next we planned her makeup and hair. She even had her hair dyed and cut just for the occasion. We had nearly every detail planned.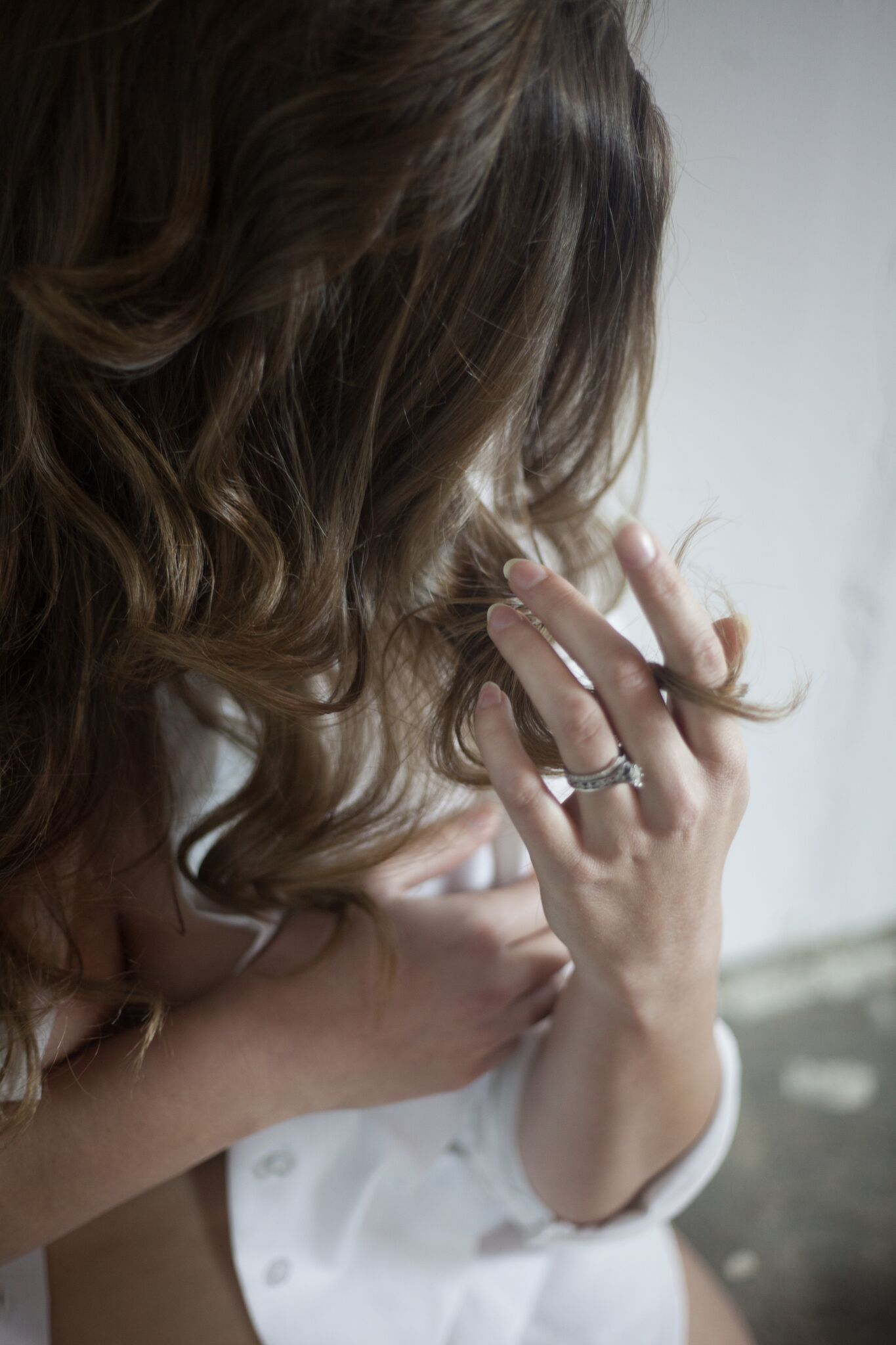 The day of photo session arrived and she showed up a little bit late and a little bit flustered. She declared as soon as she opened her car door, "I'm Late. I'm a hot mess today!"
By the time the photo session wrapped up, she seemed to carry herself differently. She has a certain poise only a confident woman can embody. She seemed to be fiery and feminine and fierce. She couldn't wait to get home and prepare a date night with her husband. I felt really good about the photo session as she pulled out of the driveway to head home from the studio.
After I finished cleaning up my workspaces, I checked my messages. She has sent me a message. I checked it thinking perhaps she may have left something behind. To my surprise, her message revealed she cried all the way home, as she was reminded of how it felt to believe she was beautiful. How she has forgotten that she had beauty. She has been so busy being a mom and a wife and business owner that she forgot she was beautiful even though she no longer looked the way she did in her late teens back when we had first met. She thanked me so much for the experience and she confessed she couldn't wait to show off her renewed confidence and she said she felt playful and powerful as a female again.
Her gift for her husband turned out to be an unexpected gift to herself.
Another example I can share, happened only a week ago as I began a new boudoir multidisciplinary piece with a focus on body image. We will refer to this example as "The Military Participant", as she requested to remain anonymous to protect her career in the armed forces.
I sent out an email to the volunteers containing several interview questions, a brief description of my project, and instructions for the study. The participants were instructed to answer the questions in as much detail as they were comfortable. The participants were also given instructions that they were responsible for his/her own appearance, and could appear in clothing, or nude. The participants were also allowed to set boundaries for the photo session, and the sessions were approximately 45 minutes each.
"The Military Participant" arrived early and was touching up her makeup when I came out of the studio space in the gallery and saw her. I introduced myself and told her I would be wrapping up with the previous participant momentarily. She smiled with friendly eyes and she went back to applying her royal red lipstick. A few minutes later, I showed her to the space where we would be creating the images, I stepped out and she changed into her first outfit of two. When she signaled, I entered the studio space again and began instructing her on where to go and began coaching her slightly while she began warming up to the camera pointing at what she is used to keeping very private. We began a dialogue about how she was excited to be a part of the study and that body image is something she struggles with personally so she was drawn to the project if only to help her improve her own body image.
She confided in me about abuse in her childhood, which led to relationships with bad men. She had moved around a lot, growing up in a military family. She let me know she was happily married to a wonderful man who unfortunately was no stranger to abuse himself. She told me that he was able to make her feel loved and safe and understood. She told me that his love helped her overcome so much. She revealed to me that posing for the boudoir study made her feel like she was doing something about her own body image, not just talking generally by saying "Everyone is beautiful" but she wanted to actually embody that statement, and stand by it, and apply it to her own body, despite how she felt about her midsection, for example.
As we continued the photography, and as we talked about boudoir and body image, I shared with her parts of my own story, my own abuse, my body image, my self esteem, and other women I've worked with who share in parts of her stories. Her hair draped in long romantic curls that hid her identity with such a grace it nearly seemed staged. I snapped a photo. We talked about how her self image affected her self esteem, her ability to feel comfortable in her own skin, in a relationship, in a bedroom, in a job, in the community, and within her own marriage. I saw her wedding ring shimmering and winking at the lens of the camera; I snapped another photo.
We talked about modern women as a whole. We talked about the ever changing standards of beauty, both realistic and unrealistic. We discussed how just having this very dialogue was so important. We discussed how we hope the collection will get picked up by a gallery and how the study can open up the topics for discussion, which we agreed was one of the very first steps in helping improve body image.
Some of the other participants answered, when asked why they decided to do a boudoir photo shoot:
"I feel very sexually confident now that I have put the abuse in the past:"
"It is my sincere hope that allowing my body type to be put on display will not contribute to or help perpetuate the elevation of one body type over another, but rather be just one example of the many different body shapes and sizes in the world that should all be celebrated and that are all just as beautiful and unique as the souls that inhabit them."
"If I don't feel confident and beautiful, I don't feel sexy. This is why I've never gone on a date without shaving first. I've even made sure to shave when it was cold outside and I knew they weren't going to be able to tell if my legs were shaved or not. I did it because I would know if they were shaved. And it was just mentally hard for me to feel confident and sexy without doing it."
"I am intrigued by an artist's creative process. By volunteering for this shoot, I am able to gain a better perspective by posing as the subject."
I think for myself, I never have felt truly beautiful and any image I've seen of myself that I actually liked, was just that, an image. Not me. I've never liked what I saw in the mirror. I've chased that feeling of self acceptance, of positive self esteem, and in turn, positive body image. I'm glad I chose to do a few boudoir photo shoots back when I was in my late teens and early 20's. I'm glad that I have those images to look back on, and feel good about now, even if I hated the way I looked back then. That recurring theme keeps rearing its ugly destructive head, and I want to fight it. I want to create boudoir photography as an artistic gift to my clients. I want them to love themselves and the way they look in the images I capture of them. I want them to see themselves for the beauty I find in them. In a wrist. In an ankle. A tendril of relaxed curls. I want to believe we are all beautiful, even if we cannot see it for ourselves.
as seen on:
https://therelationshipblogger.com/author/sheila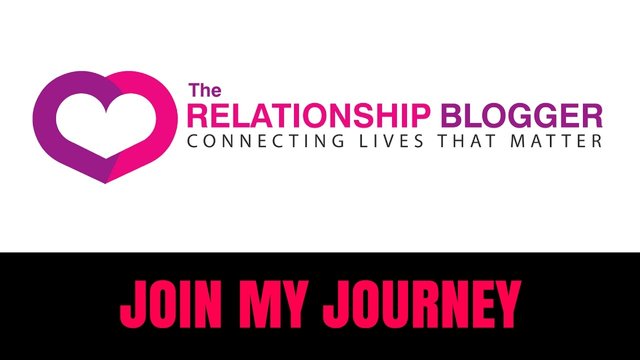 Recent Posts