Habits of successful people. (Ingles y Español)

image source
Life is made up of habits that day by day, we systematically exercise. Analyze your day and see what habits you have, if you have a successful person's habits or if your habits are a failed person. Successful people get up early, wake up early. the opportunity to make the most of the productive hours of the day and absorb renewed positive energies of the day. Successful people do not pollute their soul with negative thoughts, they do not speak badly of the people around them and do not devote themselves to work something that makes them feel miserable. Successful people love what they do, they are dedicated to work something that fills their soul and spirit, they may not be rich in money but if they live in prosperity, because success does not come from wealth, it comes from being well with yourself, that you feel peace and inner joy. Successful people analyze their day, their actions, pray with their God or with themselves and sleep early, because they know they should rest because they The next day is prosperity, abundance, work and success.
---
---
---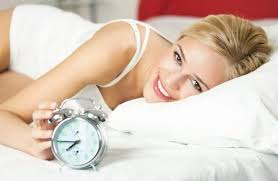 Fuente de imagen
Analiza tu día y ve que hábitos tienes, si tienes hábitos de persona exitosa o si tus hábitos son de persona fracasada.Las personas exitosas madrugan, despertar temprano te da la oportunidad de aprovechar al máximo las horas productivas del día y absorbes energías positivas renovadas del día.
Las personas exitosas no contaminan su alma con pensamientos negativos, no hablan mal de las personas que lo rodean y no se dedican a trabajar algo que los hace sentir miserables.Las personas exitosas aman lo que hacen, se dedican a trabajar algo que llena su alma y su espíritu, puede que no sean ricos de dinero pero si viven en prosperidad, porque el éxito no proviene de la riqueza, proviene de que estés bien contigo mismo, que sientas paz y alegría interna.
Las personas exitosas analizan su día, sus acciones, oran con su Dios o consigo mismo y duermen temprano, pues saben que deben descansar porque el próximo día es de prosperidad, abundancia, trabajo y éxitos.