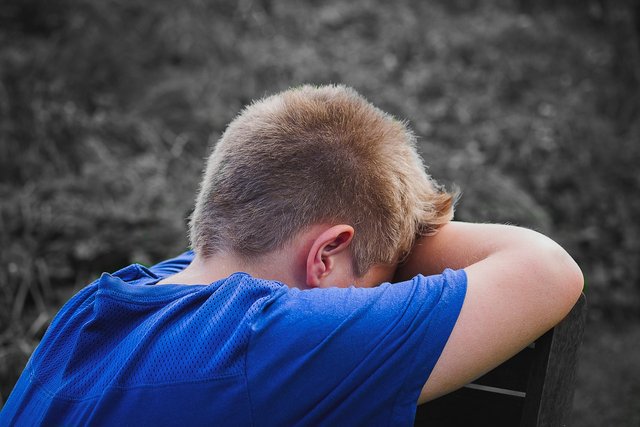 Source: Pixabay
Parents surely wants the best for their kids. That's why even the child is still a toddler, they already have their dream for their child. Unfortunately, such imposition to their kids is risky.
Disciplining your child is also part of parenting in order for them to have good upbringing. The sad thing is some parents are overdoing it, which can lead to child depression. What's sadder is parents do not realize it.
I witnessed some parents are exerting too much pressure towards their kids, as well overdoing discipline, which is too harsh. I feel bad about the child, and I wonder if he is even enjoying his childhood. Whether is he also enjoying his studies. Aside from depression, it can even put him at risk of heart problems.
There are issues surrounding child and teen depression. In a secondary school in our province, there are students who ended their life because of depression. The factors were not disclosed, but their family might not been aware of their condition.
If you truly care for a member of your family, you should look after them. For parents who are not aware on how they are raising their child, whether it might lead to their kid going depressed, rethink about it. Maybe an adjustment is needed to prevent the emotional and mental affliction towards your kid. They may not die simply by depression, but they will by the action depression will make them do.
---
---

Please support @surpassinggoogle as a witness by voting him at https://steemit.com/~witnesses and type in "steemgigs" at the first search box.

You can also give him witness voting decisions on your behalf, visit https://steemit.com/~witnesses again and type in "surpassinggoogle" in the second box as a proxy.

Please support his project as well, which is @teardrops Smart Media Token.
---
Do support @steemph, @bayanihan, and @sawasdeethailand curation teams. Huge thanks to sir @bobbylee, and @hr1.
---