The 8 secrets of the happiest people
50 percent of our happiness level is genetic. Only 10 percent depend on circumstances such as job, economy, housing and crises. Although we generally believe that this affects our happiness more!
The good news is that 40 percent of our joy and happiness can be influenced by our intentions and behaviors.
This according to research in the field, compiled in the book The how of happiness of Sonja Lyubomirsky.
The secrets of the happiest people
There are eight behaviors that characterize the people with the highest levels of joy. Something to be inspired by!
---
1. Relations
They spend a lot of time with their family and friends, they care about and enjoy the relationships.
2. Gratitude
They express gratitude for what they have.
3. Helping
They are often the first to offer help to co-workers and passers-by.
4. Optimism
They practice being optimistic when they dream about the future.
5. Mindfulness
They enjoy the pleasures of life and try to live in the present.
6. Active
They have made the exercise a habit, once or more times a week.
7. Goals
They are deeply committed to lifelong goals and aspirations. Like fighting injustices or teaching their children healthy values.
8. Balance
Even the happiest people experience stress, crises and tragedies that affect them strongly emotionally. Their secret weapon is to try handle challenges with strength and balance.
---
For me, practising acceptance and allowing myself to feel sad or angry sometimes has been a good way to feeling better and less anxiety. One thing that makes me happy is to train and joking around with friends, like this time when we were caught in the moment.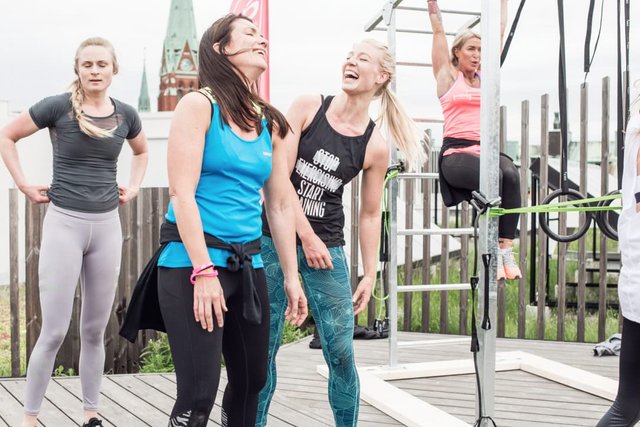 What are your thoughts about happiness? What's making you happy? Do we need to strive for happiness?