Social Reality: Violence, Power, and Change
An Introduction to Violence
Violence
today is increasing and it's a big symptom of decaying centralized empires and consequent personality disturbances.
The new Con Man leaders want chaos like wars, hostage situations, political assassinations, militarized police, and gun deals to generate more violence.
On the other hand, there is a growing violence at the individual and group level, like fights, armed robbery, social media harassment, and the most symptomatic mass shootings.
Violence is the use of force against anyone to harm, like the level of physical injury, a psychological attack that today is happening too in the virtual world.
The economic and social wreck in centralized systems has reflections, stressing internal aggressivity of difficult fight for survival.
In social psychology, this intention of harming some is called Aggression as a form of social violence of an individual or group always expressed in a relationship under the influence of environment, culture and the economic structure.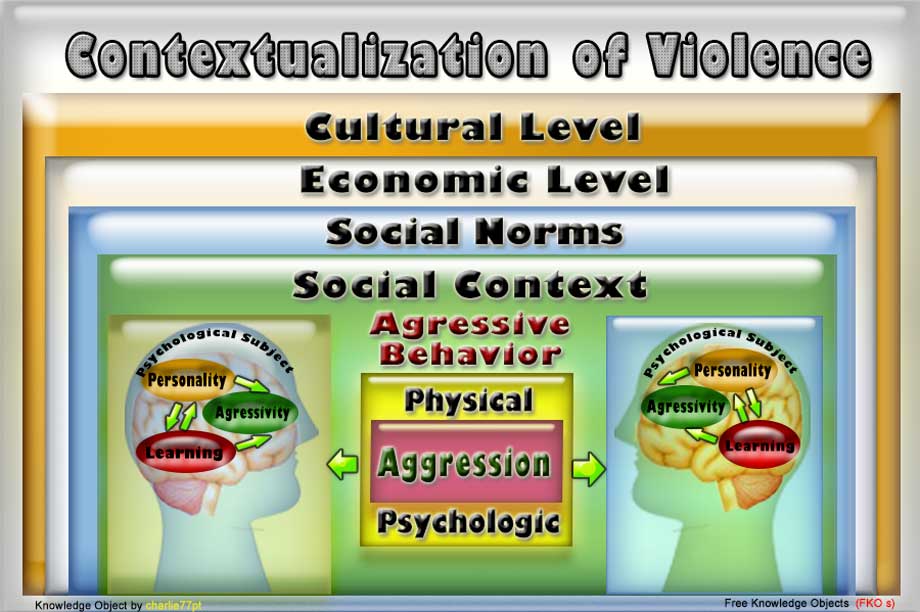 Any act of Violence is connected to ambivalent social representations that tolerate or refuse that behavior.
If some oppressed minorities go against the system it will not be legitimated because it is seen as breaking the Social Order of the majority.
And when the system strikes back with violence the insurgents to re-established order that generates conformism and silence.
This makes the difference between violence as "disorder" and "social order" in the relation to the existing order, and to the social norms that accept or not that violent behavior.In the next posts, we will talk about the concepts of violence, aggression, and aggressivity followed by the foundations of aggression and the factors that influence it.
In the end, we will present Violence of today's society in the family, school and work and some hypotheses of therapeutic intervention to change aggressive behavior.
Articles from the next series of posts about Social Reality, Violence, Power and Change
Articles from the next series of posts about Social Reality, Violence, Power and Change
Violence:
The Concepts of Violence
The Theories of Violence
The influencers of Violence
The rise of Today's Violence
Power:
What is Power?
The Nature of Power
The Dynamics of Power
The Effects and Consequences of Power
Change:
Change and Culture
The Theories and conceptualization of Change
Factors determining Change
The ways of Change
Social Change
References of books consulted:
Les concepts fondamentaux de la psychologie sociale - Gustave-Nicolas Fischer
La psychologie sociale - Gustave-Nicolas Fischer
The social-violence dynamics, power, change - Gustave-Nicolas Fischer Planeta / ISPA, 1980
Gustave-Nicolas Fischer is Professor of Psychology and Director of the Psychology Laboratory at the University of Metz.
French, J. R. P., & Raven, B.H. (1959). The bases of social power. In D. Cartwright (Ed.), Studies in social power. Ann Arbor, MI: Institute of Social Research
Castel, R. The metamorphoses of the social question. Voices, 1998.
Moscovici, S. (1976). Social influence and social change. London: Academic Press
Michel Foucault, Discipline and Punish: The Birth of the Prison