Synesthesia.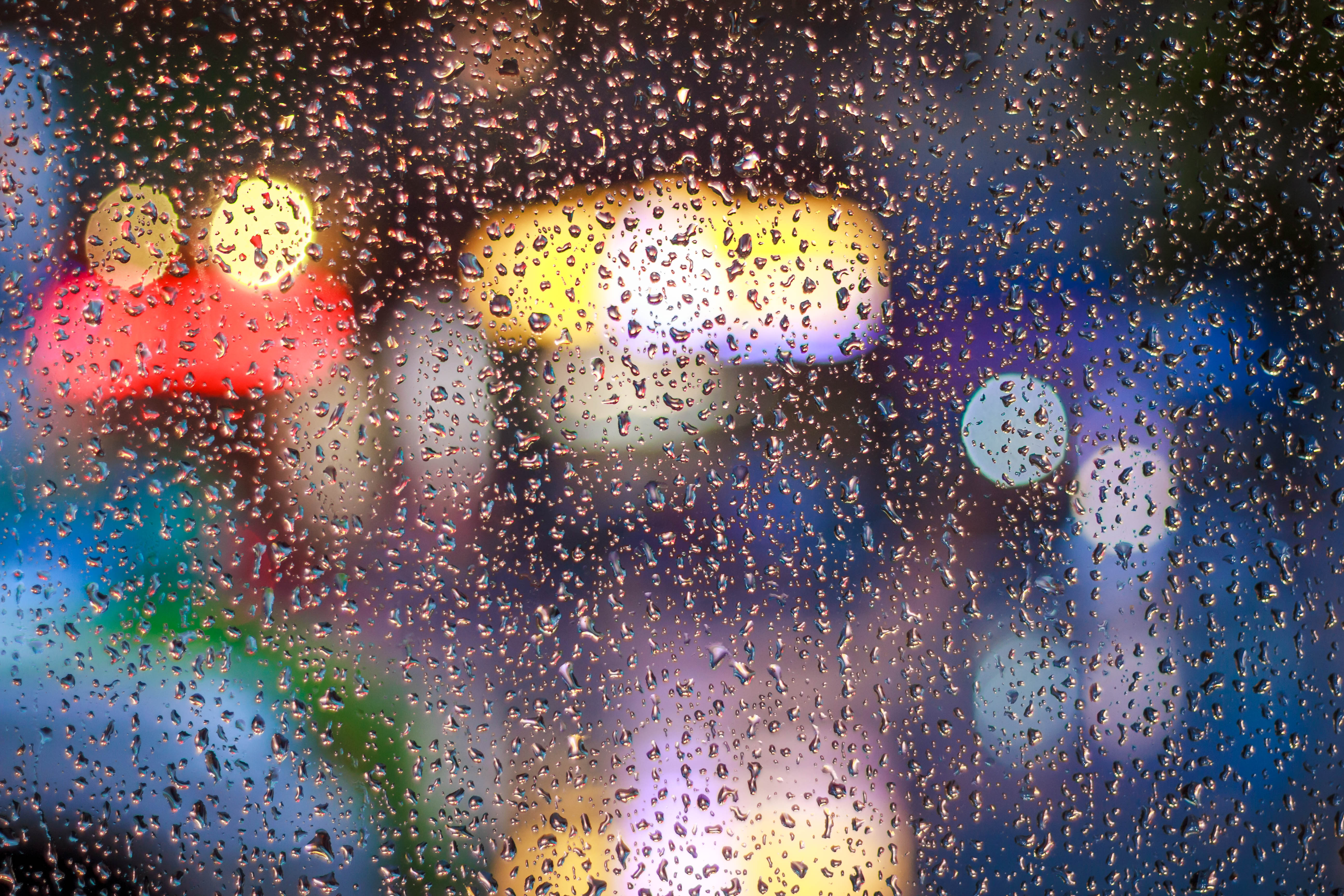 Being in the skeleton clique for about a couple of years now, I've been introduced to many good songs as well as many good fanfictions. Now, there was this one particular fanfiction that almost anyone in the skeleton clique will would know: The Forest Fic.
The reason why this short 'book' is so alluring and captivating because the main two characters, Tyler Joseph and Josh Dun, both suffer from synesthesia.
What's synesthesia? Well, I never knew what it was either until I read this book, and apparently someone who has synesthesia usually describes feelings, situations and whatnot as colors, numbers, and so on without using the actual words for it.
I know you may be getting confused, so let me give you a little example from the book itself:
"Okay," Tyler says, suddenly says, reminded by his conversations with his mother. The sound of butter being spread on toast, bland, and purple-red acceptance.
As you can see, they piece things and feelings together differently, unlike us who don't have it.
A few other examples that fascinated me from said book are:
A boy with bright blue hair and mocha eyes (and C major lips and blue-sky hands nd tiger-growl teeth) stands up.
…Dr. Paulson's eyes go blue-orange-green, interested and almost hungry looking.
"I dunno. Woody." Yellow-purple. The way wet chalk feels. The lowest B on his piano.
Synesthetic people may also see things differently from each other, like one synesthete thinks that the letter "q" is colored blue, another synesthete might see "q" as orange.
Some famous people with synesthesia include Mary J Blige, Marilyn Monroe and Lorde who once said in an interview:
"When we first started Tennis Court we just had that pad playing the chords, and it was the worst textured tan colour, like really dated, and it made me feel sick, and then we figured out that pre-chorus and I started the lyric and the song changed to all these incredible greens overnight!!!"
Here's a small sensory colour guide to a few examples from the fanfiction by this girl on tumblr: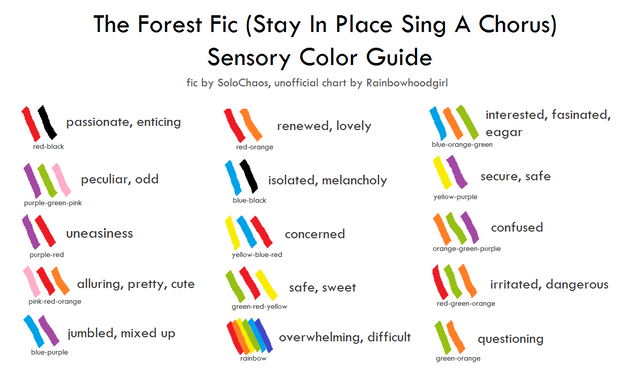 All in all, this book has really opened up my mind to understand how people with synesthesia think, and what it means (sorta). Everyone is unique in their own way, and we're all still human after all 😊
Do any of you have any similar experiences or know of any other lesser known conditions like this?