The Best Games For Your New PS4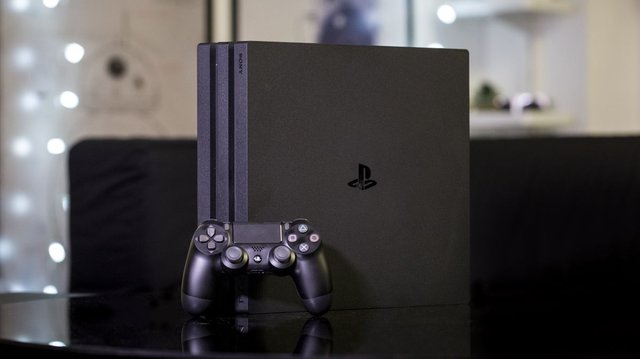 So you've just unboxed that sleek new PlayStation 4 Slim, or perhaps you've now got your hands on a souped-up PS4 Pro ready to be plugged into an all-new 4K and HDR-equipped TV. But now is the slightly harder part: figuring out what to play, especially when you don't want to further empty your bank account by putting down money on games you may not like.
Fear not, for we've collected all the best titles to hit Sony's home console these past 12 months, with a few favorites from years past. It's been a great year for the PS4, as the platform has enjoyed hit after hit in the exclusive department and a widening lead over the Xbox. Here's where to get started if you're a lapsed PlayStation player and upgrading to the current console gen for the very first time.
We've rounded up our favorite and most-used apps and utilities for the technology we use every day. Check out our other picks for iPhones, Android phones, PCs, and Macs. We've also listed our favorite games for iOS and Android from this year.
BLOODBORNE / DARK SOULS 3 COMPLETE EDITIONS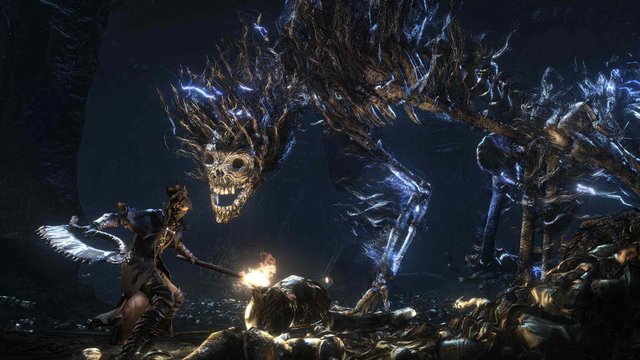 Japanese developer From Software's action RPG "Soulsborne" series is infamous in gaming circles for good reason. Starting with Demon's Souls in 2009 and hitting its aesthetic and design peaks with 2015's Bloodborne and last year's Dark Souls 3, the series starts with arcane and mystical settings and stories rooted in medieval and gothic horror, and then it mashes them up with maddening levels of difficulty and some of the biggest, most epic boss battles gaming has to offer. While Dark Souls 3 is multi-platform, Bloodborne was a PS4 exclusive when it came out two years ago and it remains an absolute must-play for the platform. Both are available now on discount, including as complete editions that contain all the subsequent and deeply rewarding DLC content.
DEUS EX: MANKIND DIVIDED
http://www.warringtonguardian.co.uk/resources/images/5434494/
The sequel to the excellent Deus Ex reboot Human Revolution, which began the prequel narrative to the events of the 2000 original, Mankind Divided is generally more of the same. But that's a good thing. We get a deeper and more morally ambiguous look a world plagued by inequality and runaway capitalism, and destabilized by cybernetic enhancements that turn blend humans with technology. Mankind Divided puts you back in the role of counterterrorism agent Adam Jensen, who this time is tasked with uncovering more of the worldwide conspiracy that set into motion The Aug Incident, an event in the first game in which augmented individuals had their minds hijacked by a malicious New World Order-style group. The game is centered around a dystopian, cyberpunk version of Prague, and has many of the narratively rich side quests and choice-driven combat and stealth mechanics the series is known for.
DISHONORED: DEATH OF THE OUTSIDER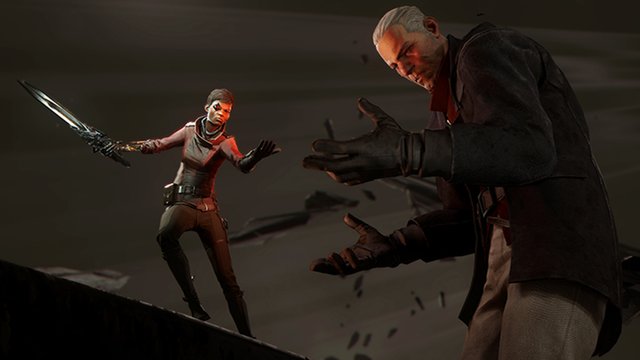 If you never played the sequel to the original Dishonored, which came out late last year, go do that now. It puts you in the shoes of either Corvo Attano or his daughter Emily in the steampunk cities of Dunwall and Karnaca, alternative history versions of European metropolises in which occult magic runs underneath the highest levels of government. It's basically Bioshock meets Assassin's Creed, but set in intricately designed levels and intellectually stimulating missions that can be approached in multiple different ways. The new standalone story (basically a meatier version of DLC that doesn't require you own Dishonored 2) is called Death of the Outsider, and it's a clever twist on the full game's layout and style. It reintroduces Billie Lurk, a secondary character from the sequel, as a playable protagonist, but with unlimited access to magic. And instead of giving you one character to assassinate per level, the game's five different chapter culminate in an attempt on the life of the Outsider, the progenitor of the game's supernatural abilities and a seemingly immortal being.
HELLBLADE: SENUA'S SACRIFICE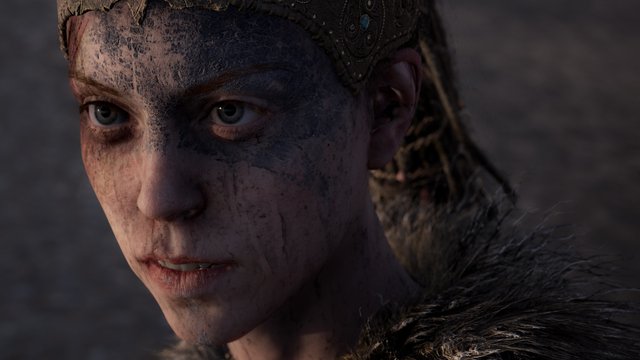 Hellblade: Senua's Sacrifice, the narrative-based and genre-bending psychological horror game from developer Ninja Theory, is an enigma for a number of reasons. It's visually stunning, in a way that helps it punch way above its weight for a studio with an indie-grade budget. It also blends puzzle-solving, survival horror, and action game styles with Norse myths, Celtic culture, and a meta-narrative about one's struggle to cope with and overcome the challenges of mental illness. It's a bold mix, and Hellblade doesn't always succeed at balancing its dark and serious tone with game elements that should be entertaining or at the very least bearable. But it's an aesthetic marvel and it handles its subject matter with care and grace, making it a worthy addition to any PS4 owner's library, especially if you own a PS4 Pro and a 4K / HDR TV to play it on.
HORIZON ZERO DAWN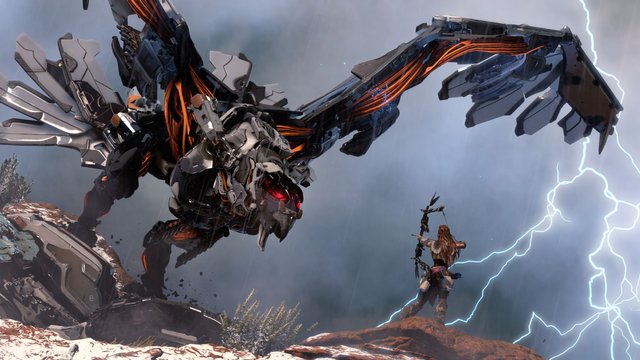 Horizon Zero Dawn was the game that defied all expectations this year. It was a single-player, narrative-driven third-person action RPG not within an established franchise, at a time when every big-budget game feels like an online-only first-person shooter with a well-known brand attached. Developer Guerilla Games, the creator of the Killzone series, set out to create something boldly different than it ever had before, and it resulted in what many players consider to be one of, if not the, best game of the year. It helps that the premise was incredible, featuring a far future version of human civilization that's reverted to a primitive, hunter-gatherer society besieged by artificial intelligence-driven robot dinosaurs. The game sold spectacularly well, providing much-needed evidence that innovative story-first games can still find a sizable audience. Hopefully, Horizon Zero Dawn provides a good template for future titles that take as many bold risks.
NIER: AUTOMATA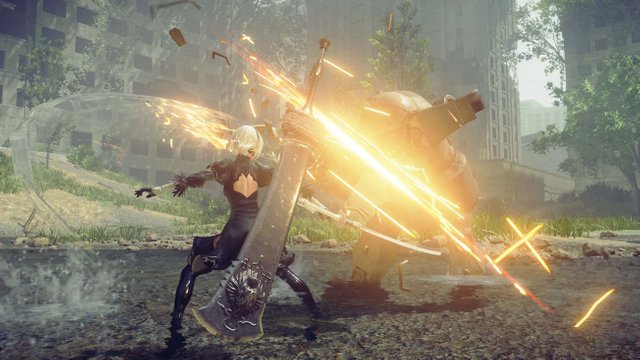 2017 was both the year full of excellent action RPG and PS4 exclusives, and Nier: Automata ticks both boxes. Series creator Yoko Taro set out to make another Drakenguard spinoff set in the world of the world of the original Nier, but with more refined action elements. That led Taro and the team to a partnership with Bayonetta and Metal Gear Rising: Revengeance developer Platinum Games. On the surface, the ingredients here suggested a solid post-apocalyptic, anime-infused narrative with an action game framework and a dash of Dark Souls. What we ended up getting was even better: a mind-bending experience that constantly toys with your expectations, using the concept of narrative finality, player agency, and the responsibility of choice to make the game worthwhile and radically different with each subsequent play through.
UNCHARTED: THE LOST LEGACY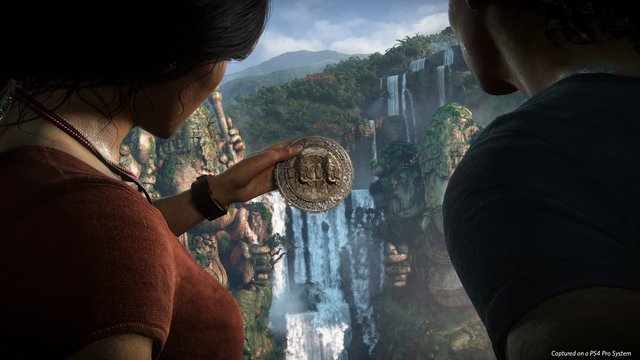 Similar to Dishonored: Death of the Outsider, The Lost Legacy is a standalone story based in the Uncharted universe, and not technically DLC for the game's fourth and final Nathan Drake-centered entry. That means you don't need to own Uncharted 4 to play it. The Lost Legacy features a villain from the fourth game and a secondary character from Uncharted 2 in a prequel story, the first in the franchise to give players control of characters other than Drake. It's another rich, story-driven experience from Naughty Dog, and while it's not as deep as a standard Uncharted game, it brings something new and refreshing to the experience. If you like the series' blend of Hollywood-style action, puzzle solving, and platforming, Lost Legacy a worthwhile entry that's cheaper than your standard triple-A game.
YOU MAY ALSO LIKE...
Assassin's Creed Origins, Destiny 2, Gravity Rush 2, Middle-earth: Shadow of War, Injustice 2, Persona 5, Prey, Resident Evil 7: Biohazard, What Remains of Edith Finch, Wolfenstein II: The New Colossus