ProximaX - Next Generation Blockchain For The New World

When it comes to cryptocurrency many investors look for signs of viability. Who are the team? What is the project about? How strong is the platform? How fast is it?
The robustness of a utility token as well as the transfer per second scalability really play a major role in today's technology market. This brings us to our project of interest, ProximaX.
WHAT IS PROXIMAX?
According to their website, ProximaX is a next-generation Integrated and Distributed Ledger Technology ("IaDLT") infrastructure platform solution powered by blockchain technology.
But don't let the fancy words scare you. What this simply means is that ProximaX is not just a blockchain. It is also a software suite and has many complimentary features. These include peer-to-peer storage, side chains, streaming services, database services, etc.
The combination of all these software with the ProximaX blockchain is called the ProximaX Sirius Platform.

HOW DOES PROXIMAX COMPARE TO OTHER BLOCKCHAINS?
ProximaX has both the attributes and advantages of being a software suite as well as a blockchain platform. This allows it to break the barriers that would've limited it otherwise.
CHEAPER DEVELOPMENT COST - By using off-chain distributed technology, developers can design and deploy applications even without blockchain programming knowledge. This saves considerable time and money because you don't need to hire expensive blockchain programmers.
IMPRESSIVE SCALABILITY - While blockchains seem to have the problem of scalability just for recording transactions(ledger), ProximaX suite allows it to even store large data and media files while conducting speedy transactions with all the characteristics of the blockchain(transparency, immutability, irreversibility, etc).
SECURE AND TRANSPARENT - And much more! ProximaX of course is a full blockchain and cannot be hacked due to its decentralized manner. All transactions are recorded on its publicly accessible ledger and irreversibly time-stamped. This blocks every chance of fraud.
HIGHLY CONFIGURABLE - Taking a step further than its predecessor blockchains, ProximaX allows you to operate in permissioned or permissionless environments. Permisionless (public) blockchains are the default, but you can used permissioned (private) environments for sensitive data such as legal documentation, company transactions, management, etc.
ALWAYS AVAILABLE - Remember that ProximaX is a software suite (think Microsoft Office or Adobe). However, since it is based on a blockchain it has no downtime like its competition. No "server upgrades" are required because it is hosted on thousands of nodes around the world.
USER FRIENDLY - ProximaX provides a large selection of templates, APIs and SDKs that can easily be integrated into any application. It also supports a wide range of programming languages.
BLOCKCHAIN FLEXIBILITY - Most blockchains have a single custom cryptocurrency, and even when tokens are based on them they must follow standards (e.g. Ethereum - ERC20, ERC223, ERC721, etc), but the ProximaX blockchain is interactive with other blockchains such as the bitcoin network.
BENEFITS OF PROXIMAX
The main benefit of using ProximaX is that you are presented a plethora of tools at your fingertips. All you are limited by is your imagination.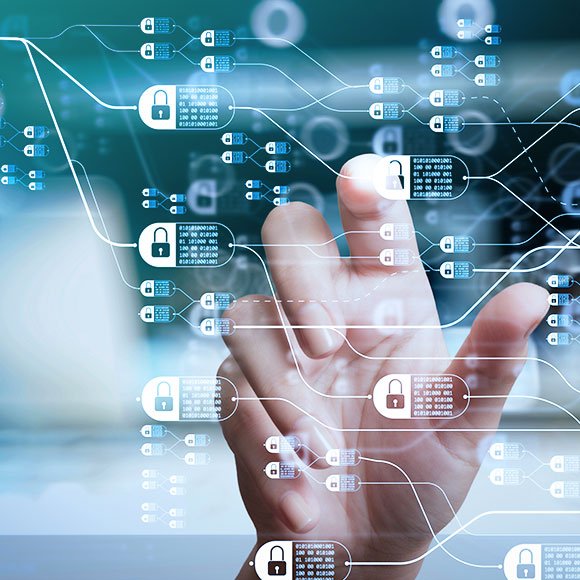 With all these tools in one place, you can design your apps, communities and tokens with minimal or no programming knowledge at all.
This greatly reduces your expenditure as skilled labour in the blockchain field is very expensive. ProximaX also gives you the tools and guidance to test and finetune your product before launching it.
CORE OF PROXIMAX
ProximaX comprises of 4 powerful layers of technology.
Layer 1 - Blockchain based on the latest version of NEM (NEM Catapult). This provides scalability, security and speed.
Layer 2 - ProximaX uses a Distributed File Management System (DFMS) that integrates directly with the blockchain. This storage layer allows peer-to-peer sharing of documents, virtual assets and material proof.
Layer 3 - Peer-to-Peer multimedia streaming and messaging network. It was developed by PEERSTREAM INC, a renowned developer of decentralized technologies for multimedia social apps and business communication. This layer allows real-time streaming, instant communication and simultaneous interactions across the network.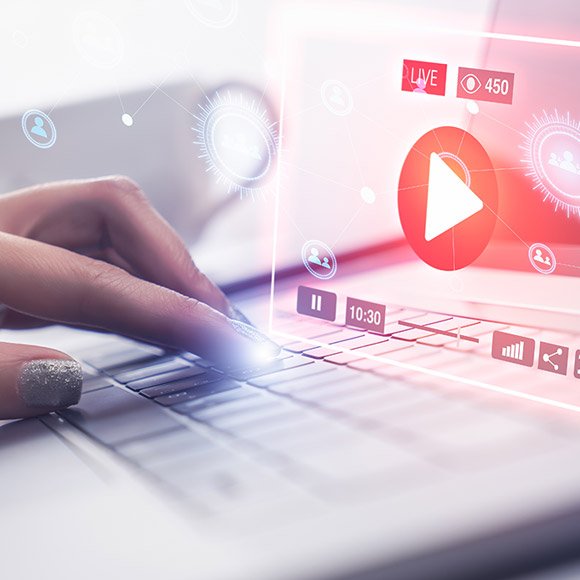 Layer 4 - Consensus and Reward Algorithm. This controls the distribution of rewards(tokens) within the community(network) based on the concepts of Proof of Importance, Proof of Bandwidth and Proof of Storage.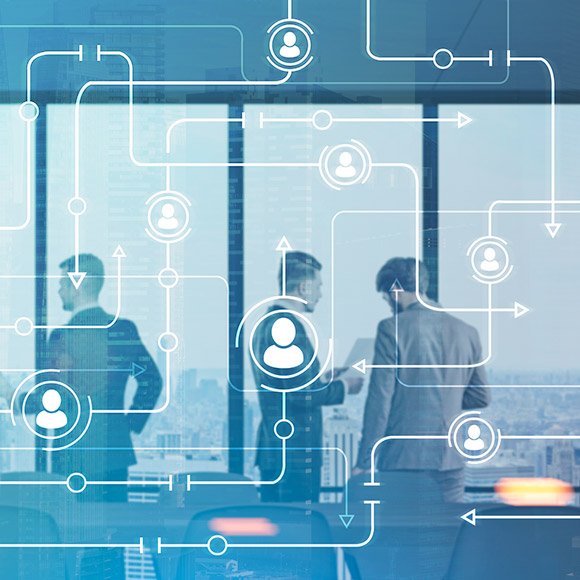 APPLICATIONS OF PROXIMAX
The robust ProximaX suite can be used to develop any project or company platform. You are pretty much only limited by your imagination. Let us take a look at a few use cases.
USE CASE SCENARIO 1 - KYC
One of the most important aspects of business is knowing your customer. By knowing the people you render services to, you can better tailor services to their needs. A happy customer will always keep coming back.
Also, KYC helps resolve disputes and even prevent bad actors from sabotaging the company or using its services for unwanted purposes such as money laundering or financing terrorism.
ProximaX KYC supports Industry level KYC sharing, allowing you to share records with business partners at your discretion. It also covers Counterparty Onboarding, Identity Management and Service Provider Solutions.
ProximaX KYC is compliant with GDPR (EU General Data Protection Regulation) and it even comes with an app!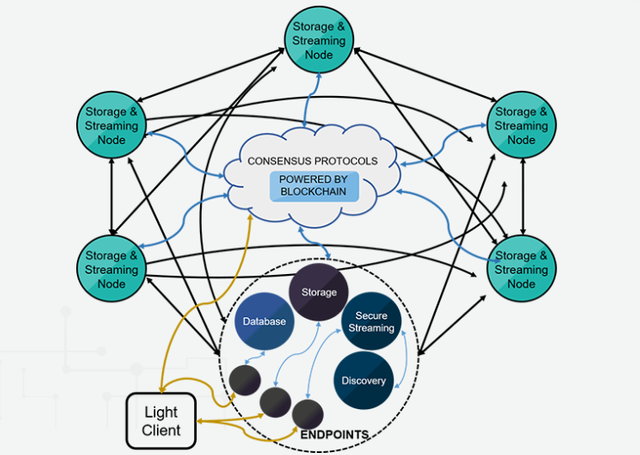 How ProximaX App Works
ProximaX KYC is currently being used in some companies such as Sibernetix Ventures and corporations such as National Institute of Occupational Safety and Health, Malaysia.
USE CASE SCENARIO 2 - SOCIAL MEDIA APP
John and Sara have created a social media site called "BlockFriends". Users can chat with each other, post statuses as well as pictures and videos.
After some years, the sites server becomes full and they require a bigger storage. The videos on the site have taken up all the space and now won't even play because of insufficient resources on the network. There are also multiple cases of copyright infringement.
They decide to try out ProximaX as an alternative. By utilizing the power of the blockchain, the site runs 24/7 with no downtime. Using IPFS, videos can be streamed effortlessly without putting strain on the network.
ProximaX also provides unlimited storage options to make sure that your data is never lost. Also the data is time-stamped and thus protected from plagiarists.
---
ProximaX is the future of the internet as well as the blockchain as it puts creativity in the palm of your hands.
Visit the ProximaX website today.
Read the ProximaX whitepaper here.
Check out the ProximaX Team here.
You can also follow and contact them on their social media channels.

ProximaX Telegram
ProximaX Twitter
ProximaX GitHub
ProximaX Instagram
ProximaX Reddit
ProximaX Facebook
ProximaX Medium
ProximaX LinkedIn
ProximaX Youtube