#International Students in Xian gets their business license in only 20 minutes
In the afternoon of March 5th, Ali Raheman(@rahemanali) Pavan Reddy(@pavan26), two Indian student from Xi'an Jiaotong University, and entrepreneurial partner got our dream business license at the Council Hall in Beilin District. we had our own company, #ChinaTrimark Technologies Co., Ltd.
Excited, we took the staff to pose for a picture.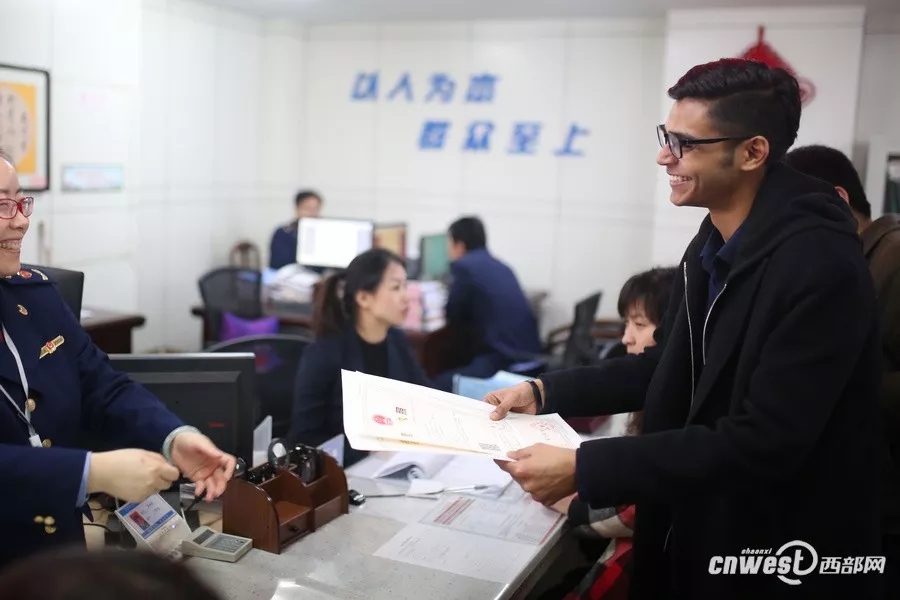 "we did not expect to get a business license in twenty minutes."
"we did not expect to get a business license so soon!" Ali Raheman said with emotion. 21-year-old Ali studies at Xi'an Jiaotong University, doing his major in clinical medicine. Ali is currently in his junior year. Since 2012, he and his father have been engaged in research and development of wearable medical devices #Redoxer, which can be used for heart disease-assisted treatment and can protect the heart, brain, kidneys, liver and other vital organs. Because of his love of traditional Chinese medicine, Ali came to Xi'an to study in 2015. At the same time, he brought this project to Xi'an. In school, he met like-minded partners Pavan Reddy and Adlin Ho and combined his studies to continue to develop products.
But how to take root in Xi'an and bring products to the market ?
At this time, we got acquainted with the Western Network's "Discover Shaanxi" English channel, and with the introduction of the staff, we found the Bó Lè, the Innovation Industry Belt Management Committee of the Central University, and Tencent Public Creation Space (Xi'an).
On March 2 (Friday), the management committee and the staff of Tencent Public Creation Space (Xi'an) had a detailed understanding of our projects . On that day, we had docked the Bureau of Industry and Commerce Beilin Branch, the Trade Bureau of Beilin District, and the Administration Center of Beilin District. "Saturday morning, the staff of the Management Committee of the Innovation Industry of Central University contacted us and told us what the registered company should do and the information it needed to prepare. In the event in which our materials were not complete, they also provided a 'tolerant service'. 'Ultimately, we will register on Monday,' Ali said.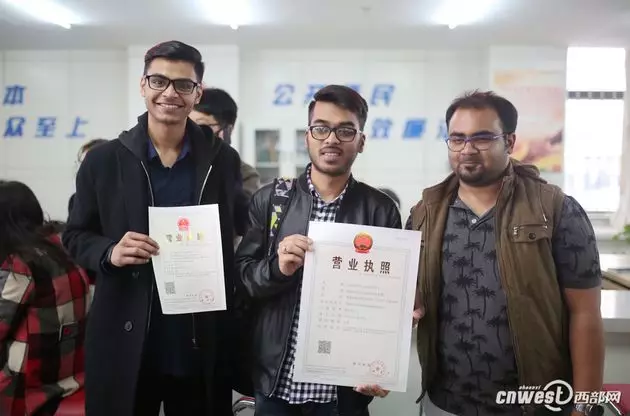 On March 5th (Monday), at 13:40, we led the staff of the Management Committee to the administrative hall of Beilin District, where he was hand-to-hand. we quickly completed a series of formalities such as the registration of industrial and commercial registration, foreign-funded enterprise filing, and so on. In twenty minutes, we got a business license.
"Meeting with Yongkang's secretary further strengthened our determination to stay in Xi'an."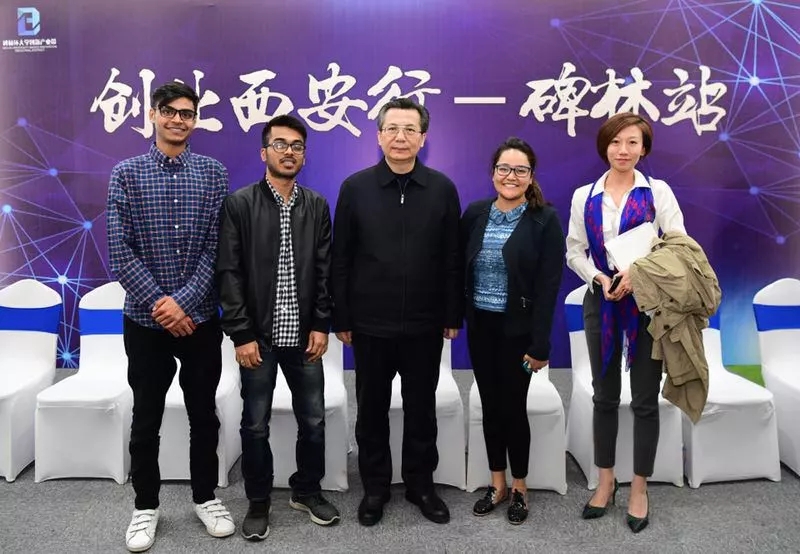 Talking about the reason we stayed in Xi'an, Ali was very excited. "Xi'an is like a second home for me. Xi'an is the starting point of the 'Silk Road' and is a very important city in the 'Belt and Road.' Xi'an is very dynamic, and big companies such as Jingdong and Alibaba have chosen to invest in Xi'an and set up a branch. I think there is great potential for future development."
After attending the "Entrepreneurial Xi'an-innovation creation Station" symposium on March 2nd, Ali strengthened his determination to stay in Xi'an. He also remembered the invitation issued by Wang Yongkang's secretary - "Welcome you to stay in Xi'an, and Xi'an will provide you with the services. At the forum, Ali learned about Xi'an's entrepreneurial policy, felt the entrepreneurial environment in Xi'an, and saw other outstanding entrepreneurial achievements in Beilin District. "Especially the leaders of Xi'an attach great importance to the creative work. I feel that my entrepreneurial project will definitely develop well in Xi'an!"
"Let more students stay in Xi'an, like me"
Talking about the future, Ali said that he will work hard to make Trimark Technologies bigger and stronger, and in the future he will use part of his profits to give back to Xi'an Jiaotong University and give back to Xi'an.
Immediately after the successful registration of our company, the director of the Innovation Industry Management Committee immediately exchanged views with the director of the Bureau of Trade and Economic Cooperation of the Beijing Forestry Bureau and the venture capital fund partner of the Huanhua University. The University's Innovation Industry Management Committee is preparing to include our projects in the "Dragon Project" system to help us connect with venues, technologies, funds, policies, publicity, and other resources to polish the project and help us achieve "acceleration" "incubation."
Xi'an Jiaotong University and Northwestern Polytechnical University will join hands to build high-quality platforms for more foreign students like Ali,Pavan Reddy who are willing to start a business in Xi'an.