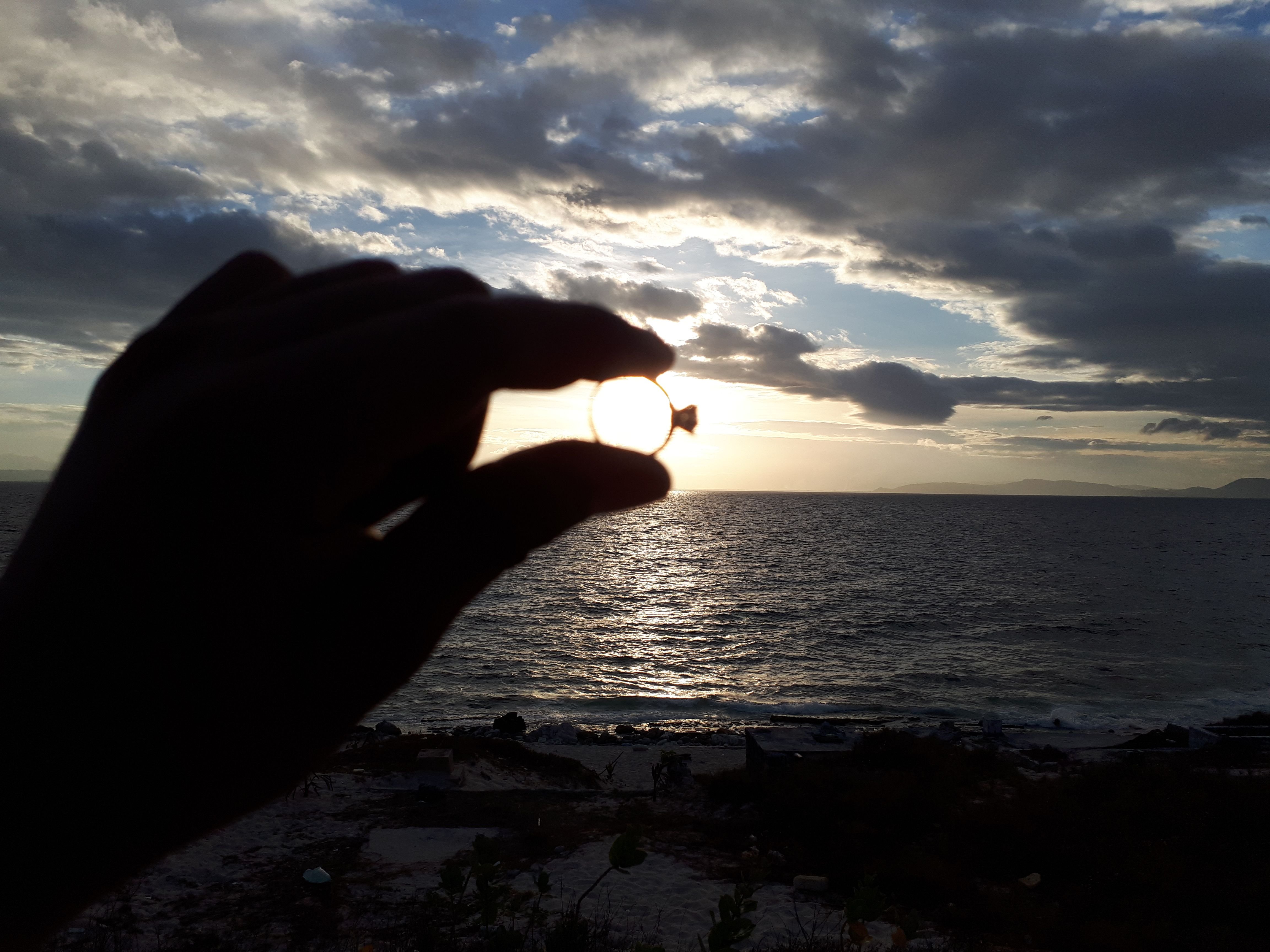 Our love story started with a simple iced cold coffee. Of almost 5 months of courting, March 13, 2016, my genuine efforts had rewarded the first "Yes!", a yes to be her boyfriend. Our relationship was full of adventure. From a sweet morning kiss to a goodnight of sorry. But our love still conquers all.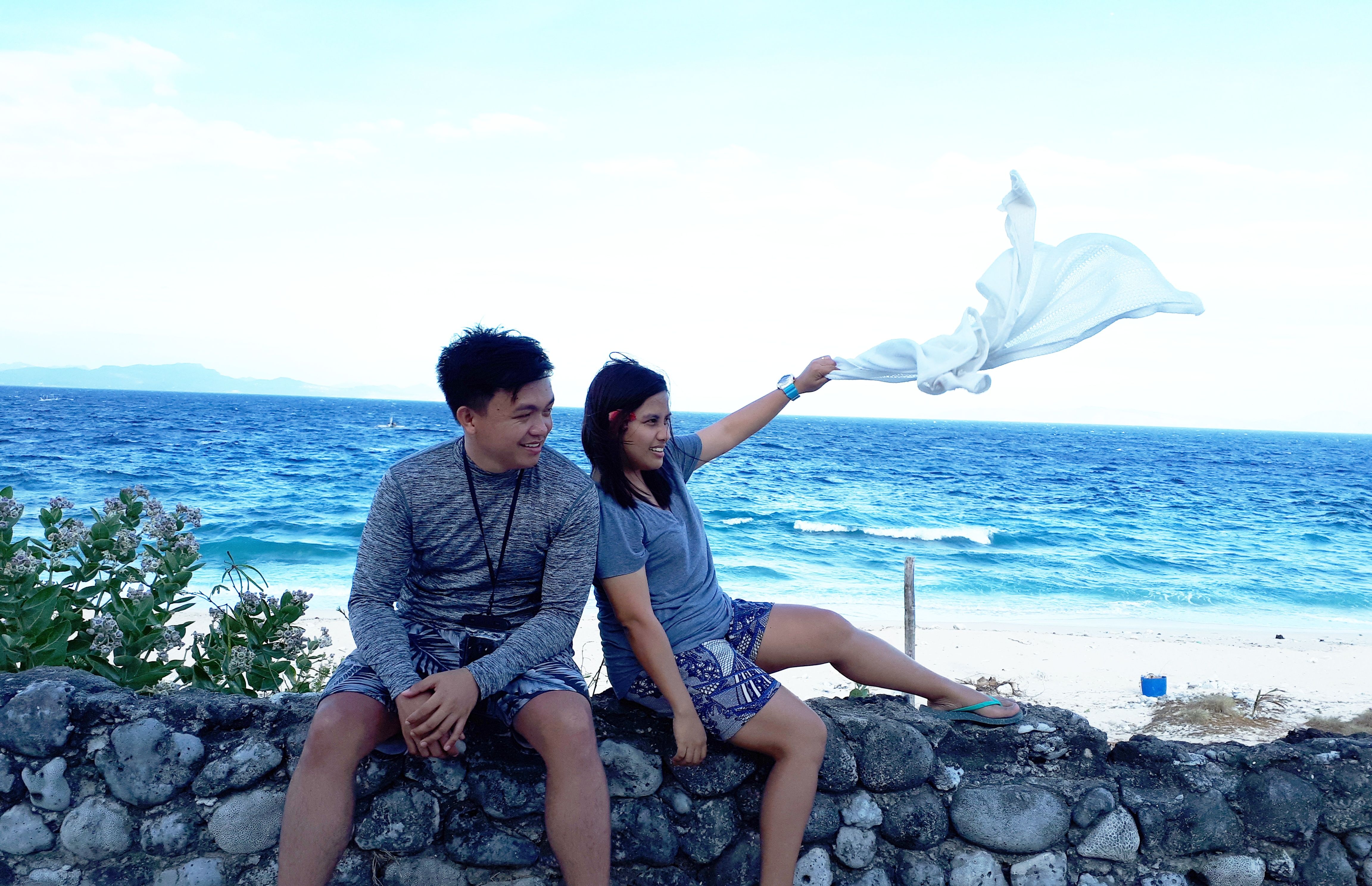 More than 24 months in the making to get my second "Yes". I started my proposal plans last March 14, 2018 after the day of our second year anniversary. Luckily, I have a cousin who works in Saudi Arabia where golds are sold at lesser price than here in the Philippines. My cousin did not think twice to help me to buy a cheap yet a beautiful #engagementring. Another good chance that came to me is that a classmate from college, alsp working in Saudi Arabia, was scheduled to take a flight home who also live at the same address with me.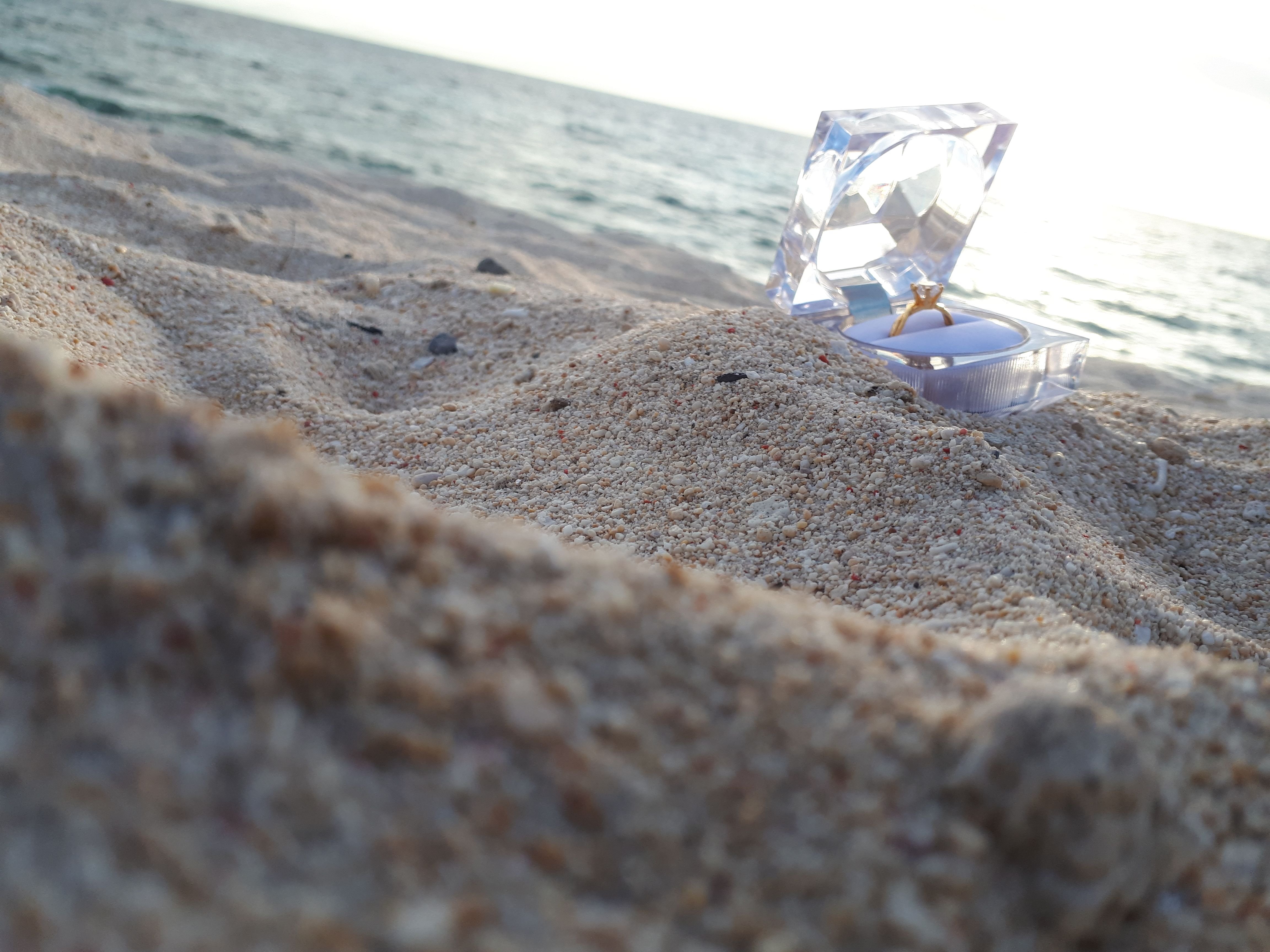 April 1, 2018, a close friend invited us to join them in an island trip in #FortuneIsland at Nasugbu, Batangas. As I browsed the location in internet, seeing one of their highlighted tourist spot, the island has a beautiful improvised Greece like ruins. This give me chills as my imaginations generate wonderful ideas that I can do to set a romantic set-up.
'Til April 6, 2018, I came up up to a simple idea on putting candle lights scattered in the ruins. I rushed to thw nearest shopoing store to look for candles. As I scanned for the candles, I found small ones in a glass and I thought that it will be a bulky and heavy material to bring in the island and that my girlfriend would as me why am I carrying a heavy bags. So, I continued to search for good stuffs and I noticed a battery operated candles. And got excited and I hurriedly purchased four boxes of it.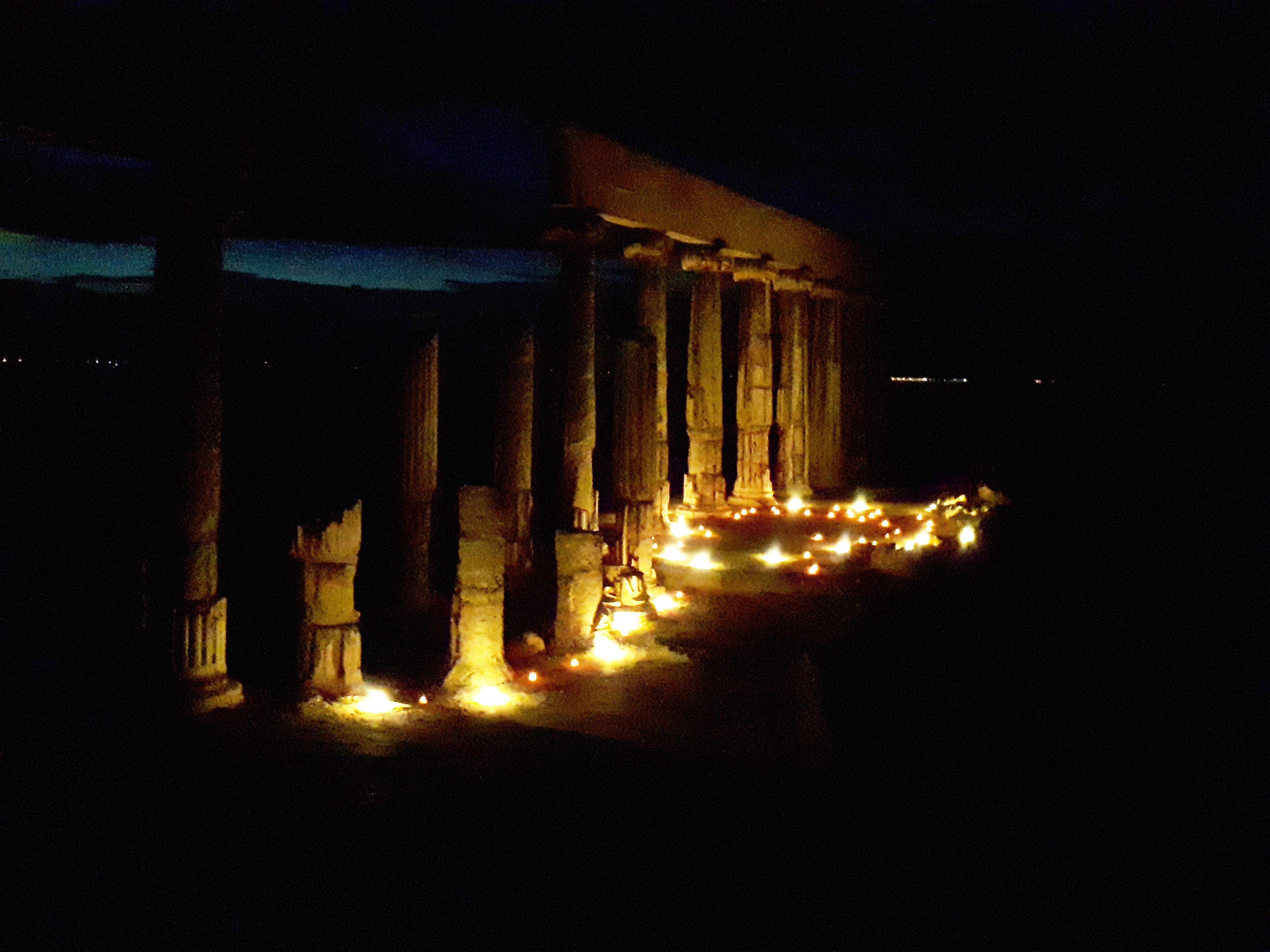 The same date, I took a courageous call to the parents of my girlfriend. And a third "Yes!" is the reward as they entrusted me their daughter in my engagement proposal. I also got a call to my cousins who will be also joining us in the trip that if they could give help to prepare and set-up the venue where the proposal will happen.
April 7, 2018, I advancely packed my things hidding the 4 boxes of my props underneath my bag. Then I helped girlfriend to pack her things insisting her to bring white cardigan as I thought that it will be a perfect for us wearing a white top during my engagement.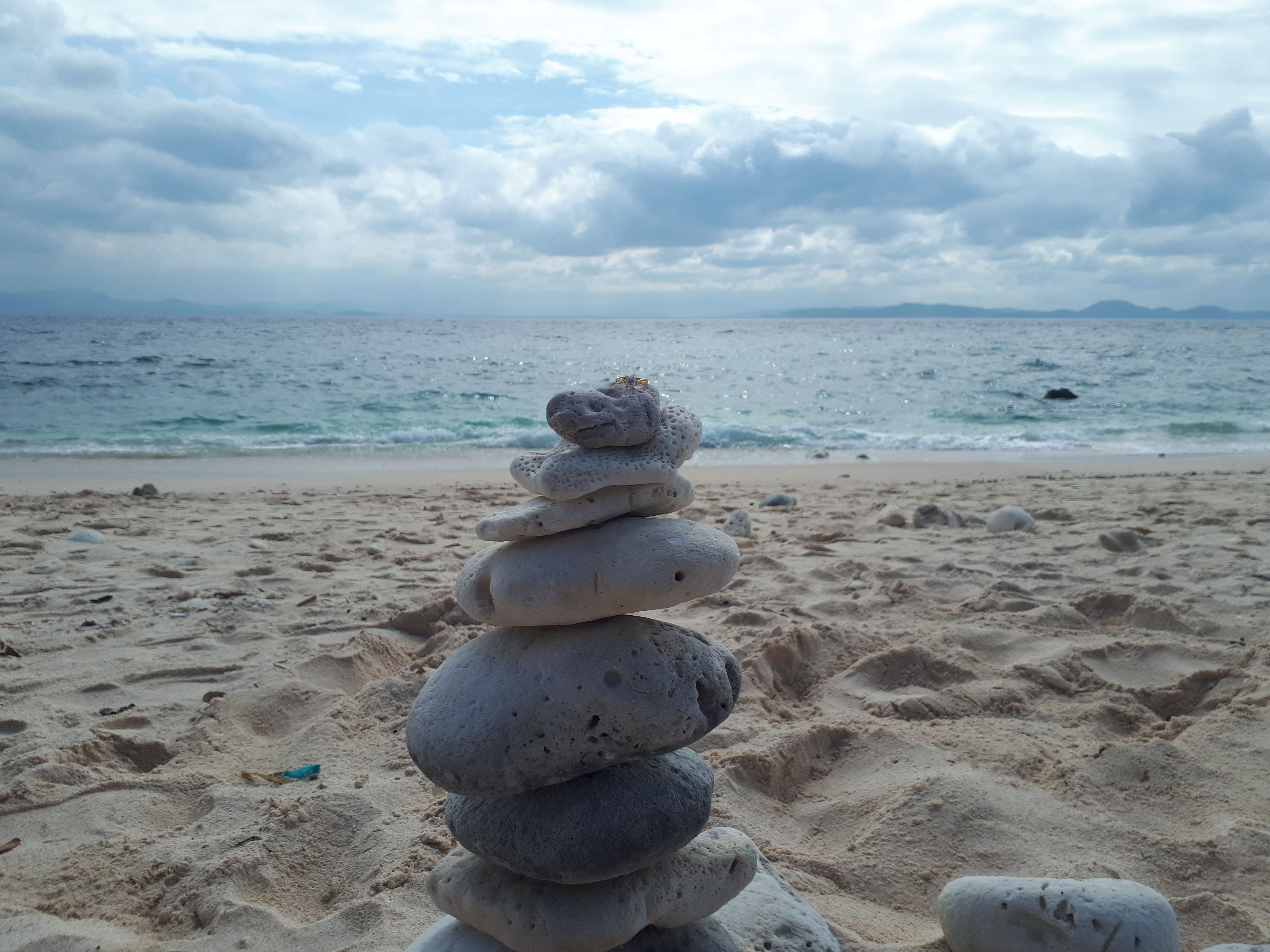 April 8, 2018, we took the earliest schedule of trip bound to Fortune Island. We took almost six hours having 2 sea trips and 1 land travel. Me and my cousins had decided to push the engagement the next day early morning.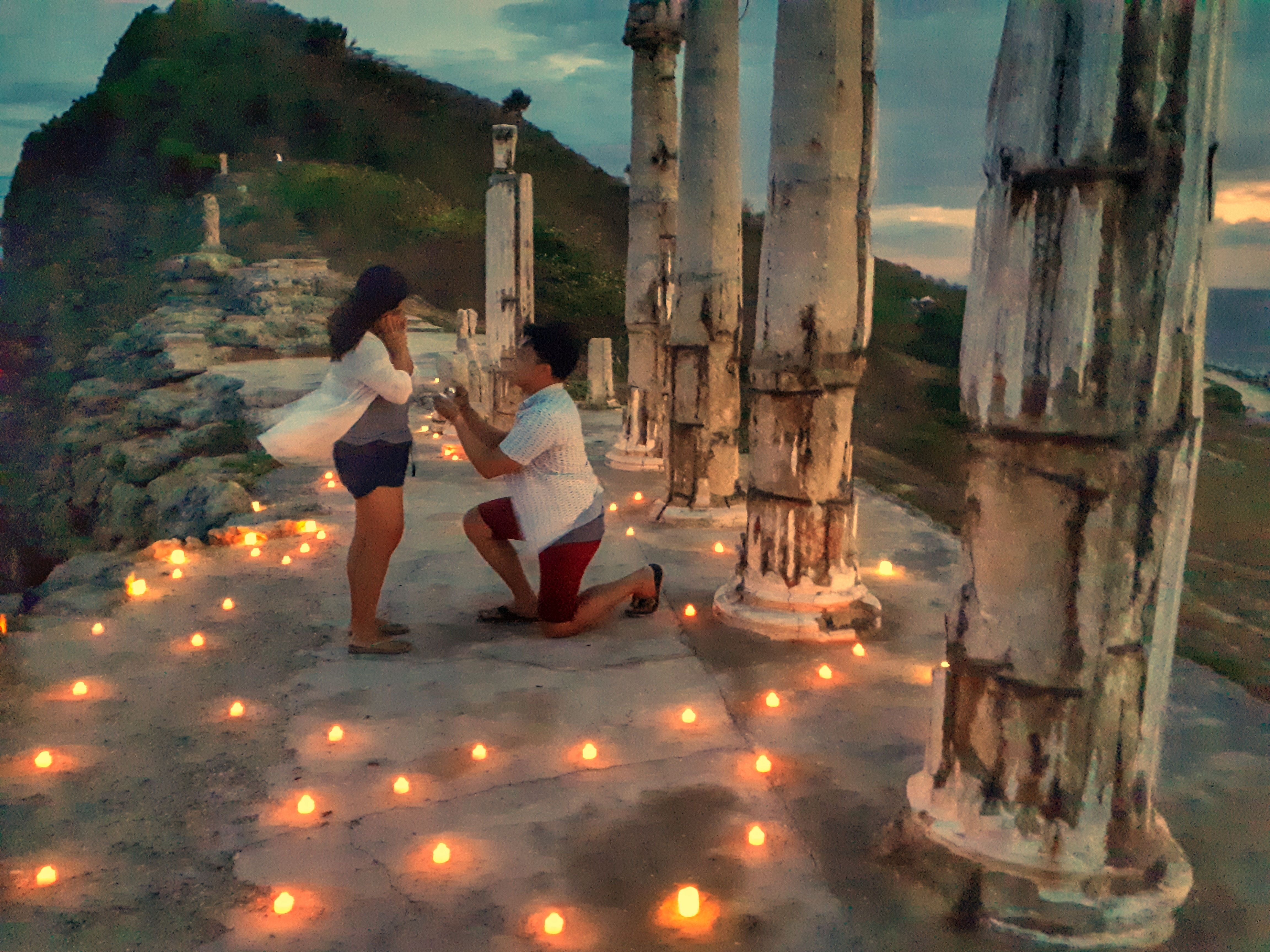 April 9, 2018, the big day to pop up the question, we woke up early and still its totally dark. We simply scattered the lights and strategized the flow of y proposal. As we finished the planned set up, one of my cousin went to our tent to wake up and assist my fiance to be in the ruins. I gots so excited but still confident to ask the big question. As saw them nearing the ruins, my heart pumped very fast and my mind started to rattle. I took a big deep breath as a hand her hand and court her in middle of the lighted ruins. I straightly asked ''Cheenne Grace Luha, will you marry me? ". My stopped for a second waiting for her response. She smiled at me at replied me a "Yes". I took the ring on the box and put it her finger, shaking and happy. She pulled up my arms ang gave me a big hug.
This momentum will be treasured for a lifetime. Its just the start of our relationship and problems and struggles will continuously challenge us. Our relationship may not be that be a perfect one but we will strive to be a happy and keep our bond strong.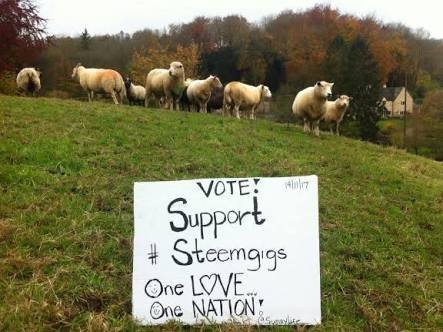 Thank you for dropping by!
let us all continue voting
@surpassinggoogle as proxy for witness or by voting him at https://steemit.com/~witnesses and type in "steemgigs" at the first search box.
Let us also take part in spreading and supporting #teardrops #untalented and #untalented-adjustments