For over a year we've been looking at properties. We looked in the Northwest and even into Alaska but came back to Boulder, Colorado and have decided that the place we started is the place our search will probably end. We love it here. The climate is amazing. The opportunity is abundant. And this place is gorgeous. Of course there are negatives but you'll have to deal with some imperfections no matter where you end up. The people can get a bit nauseating, nice to have around and nice to get away from. And prices are stupid here. But that's what we're willing to deal with.
We found a killer piece up on Sugarloaf Mountain the other day and went to take a look. We fell in love with the 9 acres the realtor showed us. It had two creeks, a mix of trees, and open beautiful meadows all 18 minutes from downtown (I timed it). Then we went home and I looked at the property boundaries myself…
The one in yellow is the property. But that's not the property we were shown.
We were shown the property beside it to the North.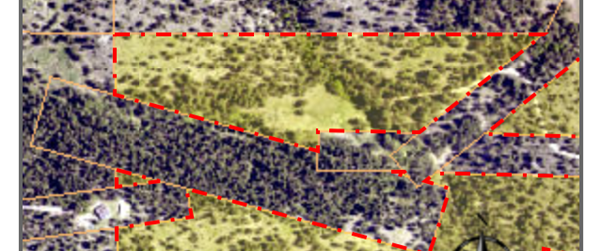 The one fully in the picture in yellow is what we walked. Not even close to the same kind of property. The one we walked has those gorgeous areas of meadow, was south facing, had water, and wasn't particularly steep. The property we were shown and fell in love with was National Forest Land.
We went back and saw the real property this weekend. Mostly North facing, densely treed, and with little to no access to water. A small steep section of meadow is their attempt at a selling point. Lets just say we were disappointed and a bit pissed off. Especially when the realtor asked, "So it's about the same, really close, there are a couple other people interested, wanna put in a bid?"
"HELL NO!" How absolutley idiotic. From now on we will look at the properties alone with our own well researched maps! If we are going to spend $200k on 9 acres we better really really like it.
We saw another property with this gorgeous view:


The problem is that a beautiful view usually also means exposure. This property was steep, south facing, and had the beginnings of a house on it…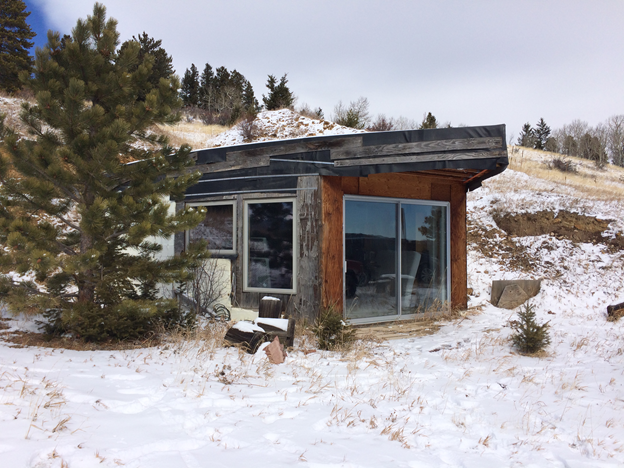 4 acres 30+ minutes to town and highly exposed to wind and the eyes of others for $340k. No thanks. But our realtor obviously loved it. He couldn't stop trying to sell us on it like picking at a scab it was gross and sleazy.
After we gave up on that we found a nice property by Gross Reservoir that we walked ourselves.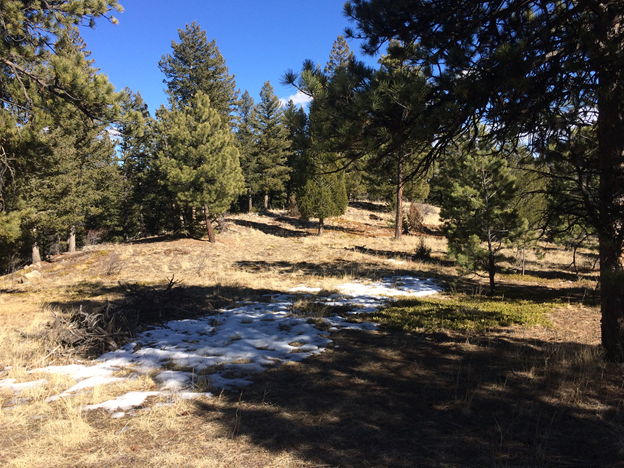 More our style, a mix of trees and open space, south facing, and less exposed, more hidden. But no water and only 4 acres. They're asking $225. It's about 25 minutes to town. Again, we'll pass.
We swing from getting a piece of bare land in the mountains, to a small investment property, to waiting longer until we can afford a few acres in town. We'll decide someday, before we're dead!