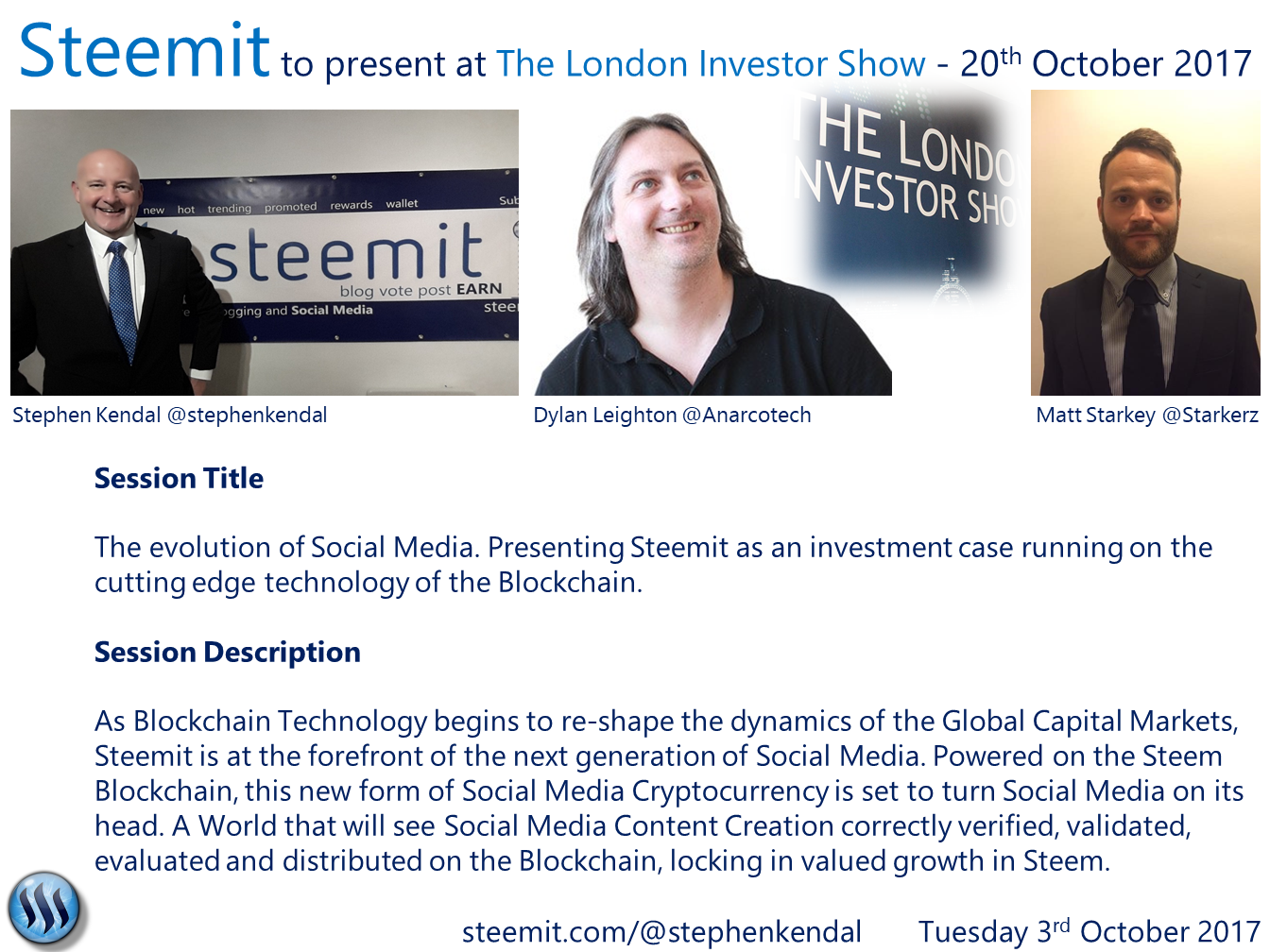 On the 20th October, I will be speaking at the London Investor Show with fellow #promo-steem and #promo-uk team members @stephenkendal, @starkerz and supported by @ashleypeat and @tomasgeorge providing tech backup AV recording and project management.
The title of the Talk is "The evolution of Social Media. Presenting Steemit as an Investment Case running on the cutting edge technology of the Blockchain."
---
SPECIAL STEEM OFFER: If you would like to come, we have a great offer for £25 off entry at the event.
Please register at www.londoninvestorshow.com using the code: STMT2017
For full details visit the offical show website here
---
SUPPORT THIS INITATIVE
The best support you can give us is to resteem this post. Spread the word far and wide. If you know people who are interested in Steemit, Blockchain, Investing or just curious about what you're doing when you're on that funny website where you get paid for posting, then tell them about it.
You can of course also share this post on twitter and facebook, and we'd encourage you to do so.
THANKS!!!!