It seems that this series is keep getting better interesting as we keep digging deep into it due to a lot of feedback I'm getting so far. I'm glad, it has inspired someone somewhere, I hope it touches many other lives.
If you are an African and you have not been following the series, please do read my other posts on the series as each topic is a continuation of the previous topics. And for you to have the full understanding the subject matter. I will advise you to take your time and read.
Quickly check through the following links to read the other parts of the series
[here]
And [here]
Thanks you.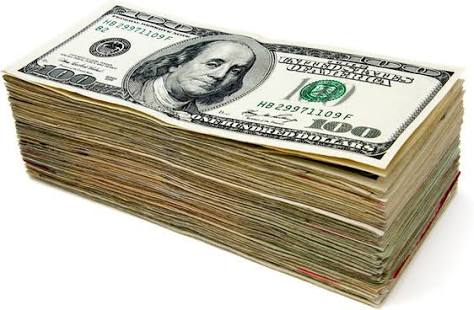 [source]
Today, we are moving further in the series, after we have seen some of those things that must be put in place before we send the youth to the farm, another factor we would be considering is the issue of resources or financial backing and mentoring approach
Agriculture is so capital intensed, their is absolutely nothing you can do without the backing of good source of capital.
Before you make money in agriculture, you need to spend first. In fact, you keep spending till you are able to make back your money, and you keep spending after making your money.
Allowing everyone to be sourcing for their own capital would kill the dream of feeding the whole world. It would encourage many to take up agriculture, if government can make available interest free loan if not gratitude.
Yesterday, I spoke about training, we can use this opportunity to finance the ambition of those that undergone the training. Immediately they complete the training, make fund available for the youth to practice what they learnt during the cause of their training. waisting time before they start operating would force the youth to forget or loose most of the farming secrets they gained through the training.
Providing fund alone cannot do the job if a mentor would not be assigned to the group of this youth. For instance, if we have 50 people trained for fish farming and another fifty for snail keeping. Those into fish keeping can be given a mentor who is already a successful fish farmer to be watching over them until they become the master of the business, the same thing should be done to those in snail keeping and other forms of farming.
Reality is always different from assumptions, when they face the reality, most of them might be thinking of pulling out, but when they have someone they can always run to, it would go a long way in planting them in the business. And with that, we can be boastful of establishing a long term objective which can take our farming sector to another level.
Just a recap. So far so good, we have been able to see the following as the permanent solution to the instability in our agricultural sector in Africa, especially Nigeria
Merging of operation feed the nation and farm settlement

Establishing a common market

Training of young people for the job ahead and empowering our research institutes

Providing fund and memtorship
I'm coming with another important factor that must be put in place before we can have a successful farming experience in Africa.... Watch out....
I remain @emmakkayluv, I love you all