Open Fasting Together and Build Togetherness Through Steemit (bilingual)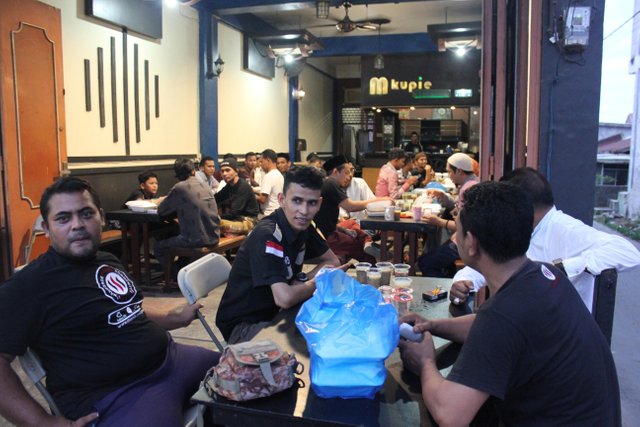 Hello Steemian, we have just finished breaking fast together at M-Kupie Keude Krueng Geukueh, Dewantara Sub-district, North Aceh Regency, Aceh Province.
Dozens of colleagues from Nanggroe Steemit Community (NSC) attended the event, much of which was discussed on the agenda togetherness, the event was attended by the figure of steemian Bireuen @dokter-purnama and @bahagia-arbi.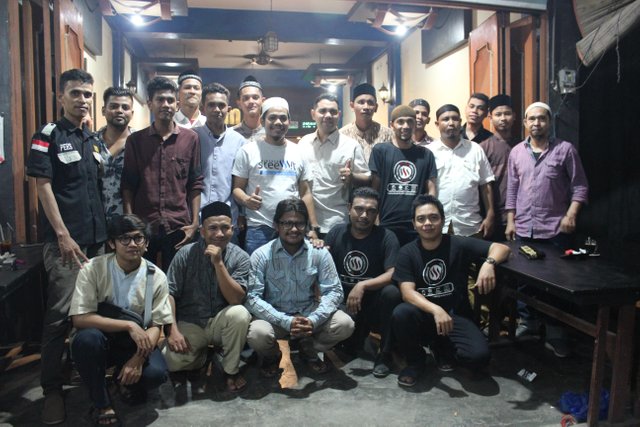 The Steemit platform has been proven to have unintentionally built solidarity and cohesion through community networks, and it is a pride for us to build human relationships and bonds of friendship or brotherhood.
The highly beneficial side of the breakthrough event is sharing knowledge about steam blockchain and also the development of digital currency technology.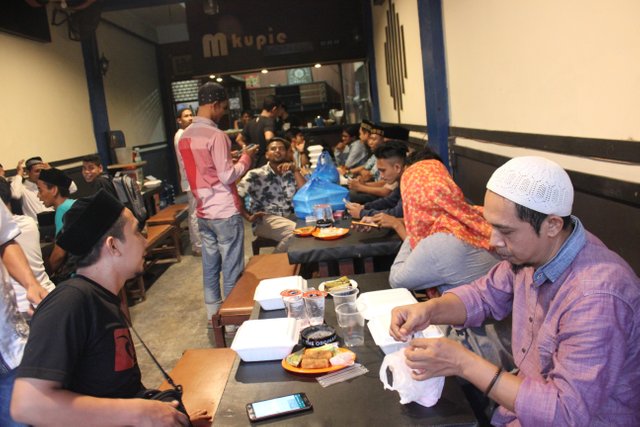 Hopefully, with this unity in the future steemian Aceh will be stronger and stronger, let alone @dokter-purnama are developing their social project to be able to embantu society that can not afford with Purnamacare.com foundation.
We of the NSC strongly support the program because it is not personal and prefer the more needy.
The breaking of fasting budgets accomplished today are the result of the donations of the Steemians in Aceh, so the event runs successfully.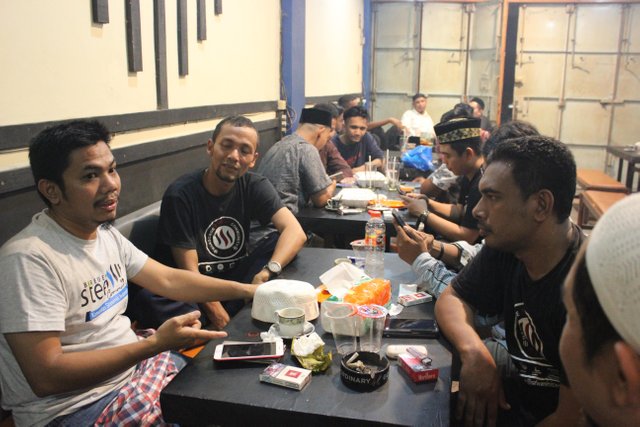 Hopefully the future can build communication and interaction for cross-community unity, Steemian surely could be proven by the presence of high-ranking figures from Bireuen Steemit Community (BSC).
Greetings from Me @ taministy
INDONESIA
Buka Puasa Bersama dan Membangun Kebersamaan Melalu Steemit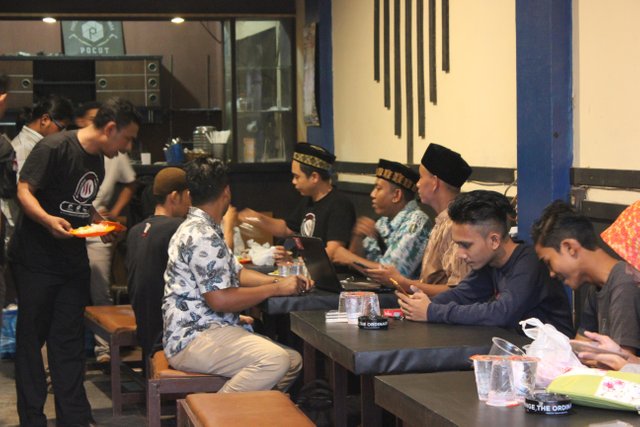 Halo Steemian, kami baru saja selesai menjalankan acara buka puasa bersama di di M-Kupie Keude Krueng Geukueh, Kecamatan Dewantara Kabupaten Aceh Utara, Provinsi Aceh.
Puluhan rekan dari Nanggroe Steemit Community (NSC) menghadiri acara tersebut, banyak hal yang dibahas dalam agenda kebersamaan itu, palagi acara itu dihadiri oleh sosok steemian Bireuen @dokter-purnama dan @bahagia-arbi.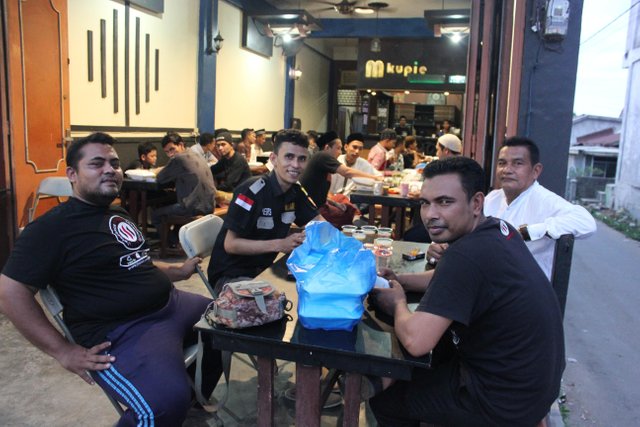 Platform Steemit telah terbukti, tanpa sengaja telah membangun solidaritas dan kekompakan melalui jaringan komunitas, dan ini suatu kebanggaan bagi kita dalam membangun hubungan kemanusian dan ikatan tali silaturahmi atau persaudaraan.
Sisi yang sangat bermamfaat di acara berbuka tersebut ialah bisa berbagi ilmu pengetahuan tentang steem blockchain dan juga perkembangan teknologi mata uang digital.
Besar harapan, dengan persatuan ini kedepan steemian Aceh akan semakin kuat dan kokoh, apalagi @dokter-purnama sedang mengembangkan proyek sosialnya untuk bisa embantu masyarakat yang tidak mampu dengan yayasan Purnamacare.com.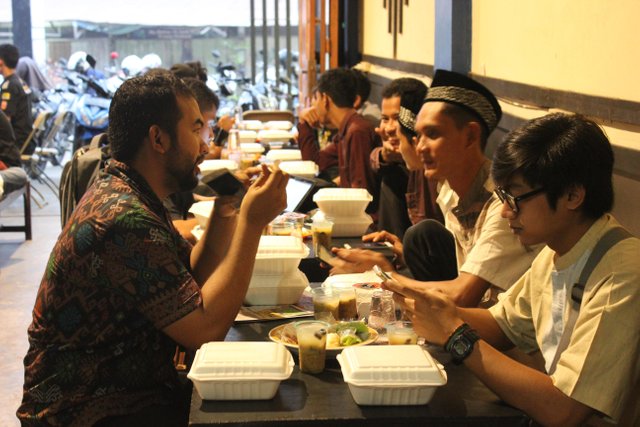 Kami dari NSC sangat mendukung program tersebut karena tidak bersifat pribadi dan lebih mengutamakan mereka yang lebih membutuhkan.
Anggaran buka puasa bersama yang terlaksana hari ini merupakan hasil dari donasi para Steemian di Aceh, sehingga acara tersebut berjalan dengan sukses.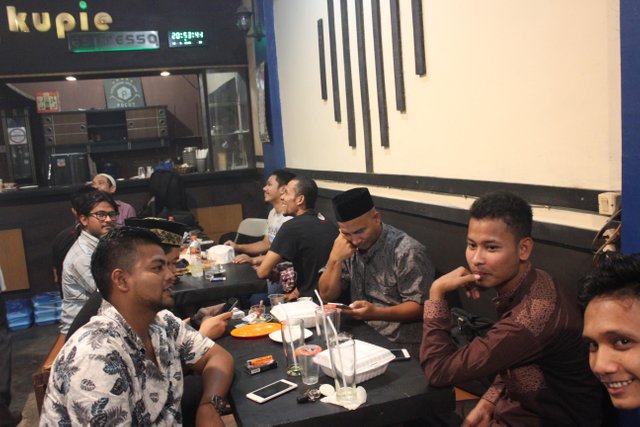 Semoga kedepan bisa membangun komunikasi dan interaksi untuk persatuan lintas komunitas, Steemian pasti bisa itu terbukti dengan hadirnya sosok petinggi dari Bireuen Steemit Community (BSC).
Salam dari Saya @taministy