promo-steem: with them discussing the new delegation's recruitment planning in the promo-steemrural community
Hi friend steemians.!
---
How are you best friend steemit, How are you promo-steem friend, may we always healthy.
On this occasion I will sit with members @promo-steemrural to discuss the new delegation's recruitment plan and make education for all the planned delegation candidates on 27th June.
In this case we discussed a bit about places and schedules to make education as well as a gathering with delegates @promo-steemrural who had joined at the beginning of #promo-steemrural establishment.
They are successful delegates in steemit.
Apakabar sahabat steemit, apakabar sahabat promo-steem, semoga kita sehat selalu.
Pada kesempatan ini saya berkempatan duduk sama anggota @promo-steemrural dalam ajang membahas perencanaan perekrutan delegasi baru dan membuat pendidikan untuk seluruh calon delegasi promo-steemrural yang direncanakan pada tanggal 27 juni mendatang.
Dalam hal ini kami membahas sedikit tentang tempat dan jadwal untuk membuat pendidikan sekaligus silaturahmi dengan delegasi @promo-steemrural yang sudah bergabung pada awal berdirinya #promo-steemrural.
Mereka adalah delegasi yang sukses di dalam steemit.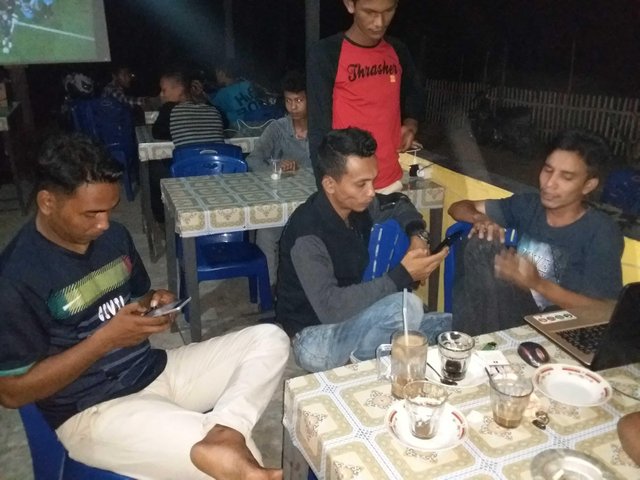 I myself am motivated to write because they always have time to teach me.
Thank you to my friends #promo-steemrural.
Hopefully, on this occasion, many steemit users join the community, and hopefully give birth to delegates in the world of social media especially steemit.
I am currently a candidate for delegate @promo-steemrural not yet a delegate because I have not attended #promo-steemrural education, and hopefully after my education I am accepted as #promo-steemrural delegate.
That's what I hope because I always hope very much to be part of them and can learn ways to write from them.
Saya sendiri termotivasi menulis karna mereka yang selalu ada waktu untuk mengajari saya.
Terimakasih saya ucapkan kepada kawan-kawan #promo-steemrural.
Semoga pada kesempatan ini banyak pengguna steemit yang bergabung dalam komunitas tersebut, dan semoga banyak melahirkan delega-delegasi yang hebat di dunia media sosial khususnya steemit.
Saat ini saya juga merupakan calon delegasi @promo-steemrural belum menjadi delegasi karna belum mengikuti pendidikan #promo-steemrural, dan semoga setelah saya mengikuti pendidikan saya diterima menjadi delegasi #promo-steemrural.
Hal itu saya harapkan karna saya dari dulu sangat berharap bisa menjadi bagian dari mereka dan bisa belajar cara-cara menulis dari mereka.

Before I joined the community I also learned a lot with them @suheri @khusairi @herryazmi11 and @darniyuscivil which they are delegates and founders #promo-steemrural.
Hopefully after I join the community I can improve the quality of my writing and can be useful for steemit users.
Let our friends succeed with the community. Establish good cooperation and communication.
Honestly I myself still very less in the way of writing then I want to learn together this community.
Sebelum saya bergabung di komunitas tersebut saya juga banyak belajar bersama mereka @suheri @khusairi @herryazmi11 dan @darniyuscivil yang mereka merupakan delegasi dan pendiri #promo-steemrural.
Semoga setelah saya bergabung di komunitas tersebut saya bisa meningkatkan kualitas tulisan saya dan bisa bermanfaat bagi penguna steemit.
Mari kawan-kawan kita sukses bersama komunitas. Jalin kerjasama dan komunikasi yang baik.
Jujur saya sendiri masih sangat kurang dalam cara penulisan maka saya ingin belajar bersama komunitas ini.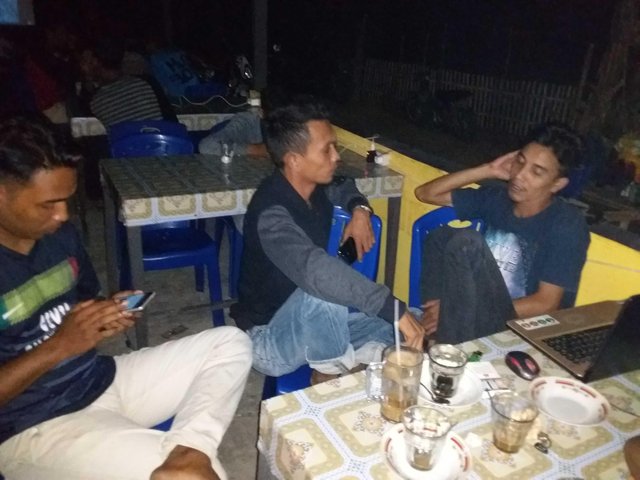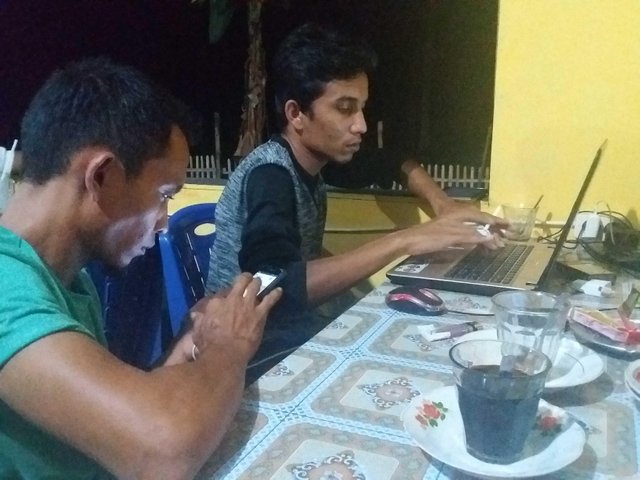 Visit my link @syahrulfardani

Thanks to all your steemit friends!