promo-steem: Introducing promo-Steemrural to Steemit user friends
Hi friend steemians.!
---
**Today is the sixth day of Eid al-Fitr we are still in touch with our close relatives.**
On this day I had the opportunity to stay in touch with my close relatives while still in junior high school.
And there we talked a lot about school days and stories about our experiences and about our work.
At the time of mentioning about my work directly answer now I work in a government agency and also I focus on steemit.
Well when I mentioned about the crowded steemit my friends asked how where to play steemit and join in it? .. because my friend said they have long heard about steemit but they do not know how to play it, but there are some my friends who have join in steemit but they do not know how to make correct post in steemit and do not know how to create tag, most of them write wrong tag so not many people who see or vote their post.
Hari ini adalah hari ke enam idul fitri kami masih saling bersilaturahmi dengan kerabat dekat kami.
Pada hari ini saya berkesempatan bersilaturahmi dengan kerabat dekat saya di waktu masih duduk di bangku SMP.
Dan kami disana banyak bercerita tentang masa-masa sekolah dulu dan cerita tentang pengalaman kita serta tentang pekerjaan kita.
Pada saat menyinggung tentang pekerjaan saya lansung menjawab sekarang saya bekerja di sebuah lembaga pemerintahan dan juga saya fokus pada steemit.
Nah pada saat saya menyinggung tentang steemit ramai kawan-kawan saya menanyakan bagai mana cara main steemit dan bergabung di dalamnya ?..
karna kata kawan saya mereka sudah lama mendengar tentang steemit tapi mereka tidak tau bagaimana cara memainkannya, padahal ada sebagian kawan saya yang sudah bergabung di steemit tapi mereka belum tau cara buat postingan yang benar di steemit dan belum tau cara buat tag, kebanyakan mereka salah tulis tag jadi tidak banyak orang yang melihat atau vote postingan mereka.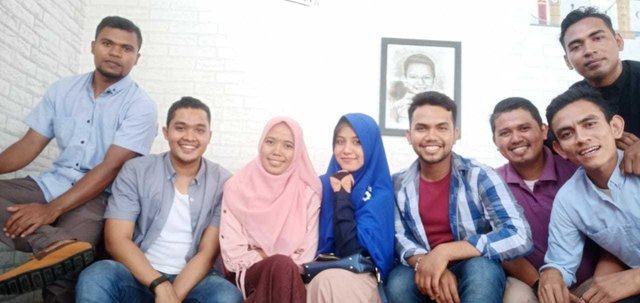 Well on this occasion I invite them to join our community to learn from my steemit friends in the community.
In this case I invite them to join the delegation of steemrural community which recently opened registration for new delegation.
Nah pada kesempatan ini saya mengajak mereka untuk bergabung dengan komunitas kami agar bisa belajar dari kawan-kawan steemit saya di komunitas.
Dalam hal ini saya mengajak mereka untuk bergabung menjadi delegasi komunitas #promo-steemrural yang baru-baru ini membuka pendaftaran untuk delegasi baru.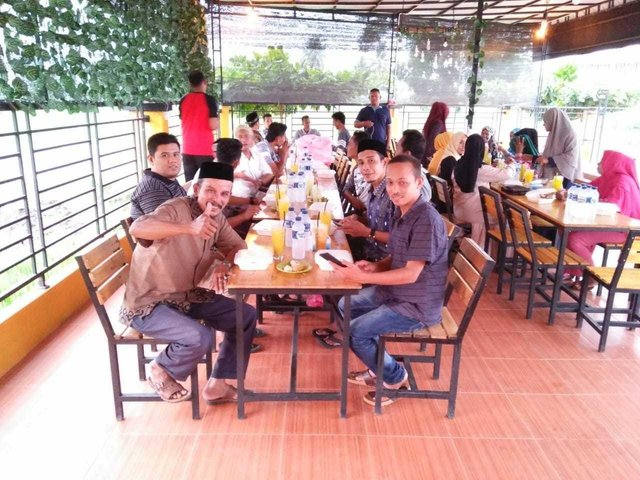 @promo-Steemrural which was established on November 8, 2017 is a steemit community established by @suheri and assisted by other steemit friends. In this steemrural many gave birth to great delegations. At that time I have not joined the steemrual but I am very anxious to join the community but there is no chance.
At this time I had an opportunity to join the community and am very happy to be able to enter the @promo-steemrural delegation.
@promo-Steemrural yang berdiri pada tanggal 8 November 2017 merupakan komunitas steemit yang di dirikan oleh @suheri dan di bantu oleh kawan-kawan steemit lainnya.
Dalam #promo-steemrural ini banyak melahirkan delegasi-delegasi yang hebat.
Pada saat itu saya belum bergabung di @promo-steemrual tapi saya sangat berkeinginan untuk bergabung di komunitas tersebut tapi belum ada kesempatan.
Pada kali ini saya sudah ada kesempatan untuk bergabung di komunitas tersebut dan saya sangat senang bisa masuk dalam delegasi @promo-steemrural.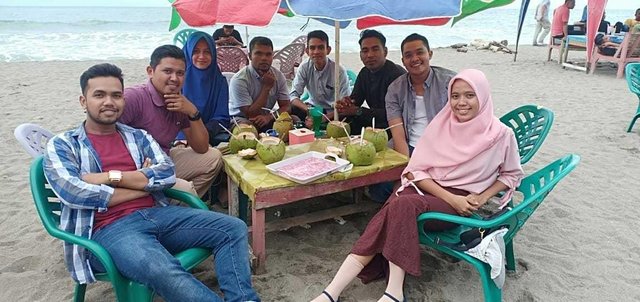 Hopefully my friends can join steemrural and learn to write together @promo-steemrural so they can succeed in steemit.
Thank you friend steemit.!
Semoga kawan-kawan saya dapat bergabung dengan steemrural dan belajar menulis bersama @promo-steemrural sehingga mereka bisa sukses dalam steemit..
Terimakasih sahabat steemit.!